Relax, Rejuvenate &Reconnect...
A Blind Dat
e With A Book
Do you love reading?
Do you ever dream of escaping the hustle and bustle of everyday life, even if just for a little while? Long to lose yourself in the story of a good book, forget about time and enjoy a nice drop of wine with your selected book in perfect surroundings?
Have we got an idea for you!
A Blind Date With A Book
Stay in a cozy cottage set in lush rainforest gardens which offers the perfect environment to switch off, reduce your stress levels amid the green lush environment and escape the real world for a couple of days.

With the help of the questionnaire we have prepared for you, Janene at Under the Greenwood Tree will expertly select a couple of books for you. These may be a surprise for you (just like blind dates can be sometimes!) and will be waiting for you when you arrive at your Cottage. All you have to do is make yourself comfortable on the sofa, or in front of the wood fire (seasonal), or outdoors in your private courtyard garden or even in the big double spa and start turning the pages!

Not only will we match an excellent bottle of local wine from the award winning Witches Falls Winery to help with your reading, you will also receive a voucher for a wine tasting experience at the Winery.
Under the Greenwood Tree - Books & Art
Conveniently located only 5 minutes walk from your cottage, we love exploring Janene's book display and admiring the ever changing arts display.

Under the Greenwood Tree is a real gem to have on the Mountain, a secret the locals have long discovered and which we are happy to share with you in this package.

Under the Greenwood Tree is a small independent Bookshop and Contempory Art Gallery. The Bookshop carries a wide range of fiction from the Classic to the latest releases. The variety of non-fiction writing is also extensive, while the biography and memoir section provides insights into many interesting lives and epochs.

New art exhibitions and book readings happen regularly at the venue, providing an opportunity for local and Australian artists and writers to share their work.

Janene's experience in contemporary art and business spheres, coupled with her unremitting passion for books and art is evident in the carefully curated selection of the shop.
Witches Falls Winery - unique exceptional wine
Jon Heslop, Chief Winemaker, quotes: "At Witches Falls we love wine. To us it is not just a drink. We love growing it, making it, drinking it, matching it with all kinds of foods and sharing it with friends and we would love to share our wines with you"

For this package Witches Falls Winery is matching one of their bottles of wine to the book genre you select via your questionnaire to add to the pleasure of your read. Enjoy!

We also include for you a complimentary voucher for a Wine tasting session at the award winning winery.
Simply superb!
5 Star TripAdvisor Review
We had a busy holiday in Melbourne, but retreated here for 4 nights before flying back to Europe. It was just what we needed, beautiful surroundings, amazing accommodation, excellent friendly service. A real treat.
We would recommend this to anyone in a heart beat. Didn't want to leave!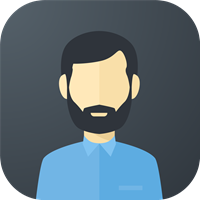 Perfect stay in magical cottage
5 Star TripAdvisor Review
My partner and I stayed here for a relaxing time away and we had a wonderful time. David and Daniela are lovely and very welcoming, and make you feel right at home from check-in.
The cottage we stayed in was beautifully appointed and absolutely magical, and it was so relaxing being able to listen to the birdsong every morning from our private patio.
The cottages are close to several wineries and a short drive to many restaurants, but with the option to cook in our cottage, we took the opportunity to enjoy meals by the fire.
I selected the blind date with a book package and would recommend it to everyone - the books selected were just what I liked and the wine paired with them was delightful.
We will definitely be back and would recommend the cottages to anyone.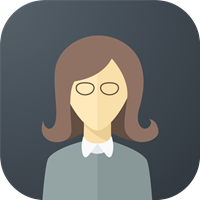 Beautiful, Private and Relaxing
5 Star TripAdvisor Review
Very private and beautiful cottages, with everything you need for a relaxing stay. Staff are very friendly and helpful.
Have stayed there twice now, and cannot recommend it highly enough.
Will definitely be back again next year.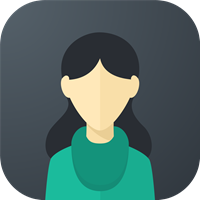 Great Short Stay
5 Star TripAdvisor Review
We had a most enjoyable experience. We found this was a great location for a relaxing getaway outside of peak holiday times. Private settings of the
cottages were a feature.
Hosts made us very welcome through their very friendly approach. The breakfast baskets provided were an absolute treat.
Would be more than happy to return.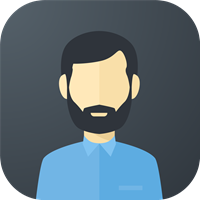 Heaven on a stick!
5 Star TripAdvisor Review
We found the witches falls cottage to be everything we were looking for. Very peaceful and relaxing.
Between the spa and the fireplace and the complimentary port and chocs how could one not be relaxed. I recommend both the hot and the cold breakfasts. Both equally amazing. The fresh home cooked bread is a must.
We loved our stay so much we had to return after one week away. Kelly and Mark were wonderful hosts and made sure our stay was everything we hoped for. We shall certainly be back again. Ann and Darren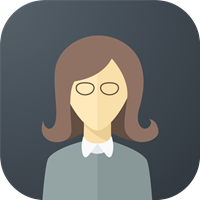 Relaxing getaway
5 Star TripAdvisor Review
Absolutely beautiful place to stay very private and secluded the room was nice and clean and the bed was really comfortable.
The owners are very friendly and welcoming, the breakfast hampers were perfect and the smell of homemade bread every morning in your hamper was just delicious.
I highly recommend staying there we will certainly be back again.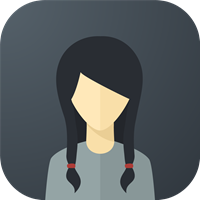 A wonderful place to relax and recharge
5 Star TripAdvisor Review
There isn't much more that we can add to the previous couple of reviews. We loved everything about the cottage but we were particularly impressed by Mark and Kelly's warm welcome, attention to detail and the extra mile they went to to make sure our diverse dietary needs were well and truly catered for. Nothing was too much trouble.
Thank you again, guys, we came away very relaxed and feeling as if we had had a real break away.
We will definitely be back, hopefully next year.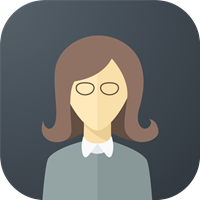 Amazing!
5 Star TripAdvisor Review
We honestly couldn't have had a better time spent here even with the really wet weather it was perfect very relaxing and cosy we will be back for sure!
It's great location walking distance to some great restaurants and wineries also some beautiful national parks plenty of nature to surround yourself in and the spa bath whilst feeling like your in the garden is perfect. The breakfast hampers were lovely plenty of good food we loved it.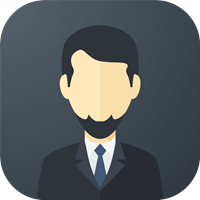 Truely amazing!!!!
5 Star Facebook Review
Never felt so relaxed. Such an amazing atmosphere and wonderful staff running the show. The breakfast hamper was divine.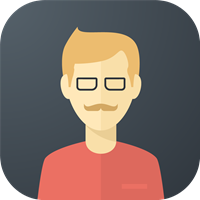 Amazing mini break
5 Star TripAdvisor Review
We stayed in a premier cottage. It was nicely decorated, spacious and clean. The bathroom was well designed with extensive glass over looking a private garden. The cottage had a back deck area with a BBQ and wildlife visited which was lovely.
The food hampers were exceptional with fresh produce and such an amazing variety.
We had a wonderful relaxing break and wouldn't hesitate to recommend to others.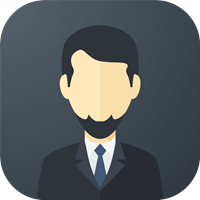 "Relaxing getaway"
5 Star TripAdvisor Review
My partner and I stayed 3 nights recently at Witches Falls Cottages in a premium cottage. The two stand outs of our stay were the amazing breakfasts, the fresh bread is to die for, and the wonderfully relaxing double spa bath. From the moment we arrived the stresses of the daily grind just melted away. We will definitely be back!!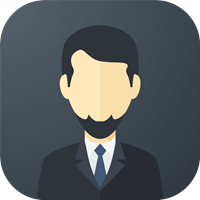 "The most amazing fresh bread cook daily!"
5 Star Facebook Review

My husband I just stayed at Witches Falls for one week. This place is amazing and is such a relaxing place to unwind, the breakfast is lovely and you have two choices to choose from a hot or cold breakfast and you have the most amazing fresh bread cook daily!
You are a short walk from Mason's and a 5 minute drive to The Three Little Pigs which Kelly and Mask suggested which was the best food we have had in a long time. Definitely will be coming back if we get the chance to come to the Gold Coast again.
Thank you for making our stay feel like home and creating many memories that will last a life time!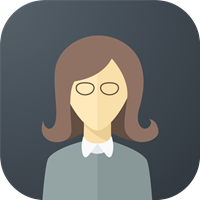 Relaxing mountain getaway
5 Star TripAdvisor Review
The perfect accommodation for a relaxing weekend away. The spa bath, wood fireplace, fresh breakfast delivered to our door every morning and welcoming hosts made the whole experience that much better.
The cottages are also in a fantastic location to explore local trails vineyards and restaurants all within walking distance.
Could not recommend this place more!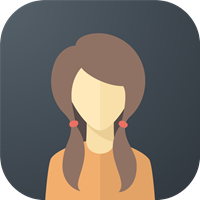 Just what we needed!
5 Star TripAdvisor Review
Needed time to step away from our busy lives and relax. Witches Falls Cottage was perfect for our wedding anniversary.. We were made to feel very welcome and nothing was too much trouble.
A great place to stay.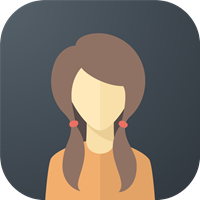 Great place for a relaxing weekend getaway
5 Star TripAdvisor Review
We had a fantastic weekend away in a very private, extremely relaxing, and cosy cottage. Really did feel we were away from everything.
Hosts were friendly and very accommodating. Couldn't ask for more.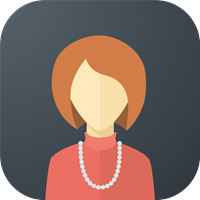 Loved it so much we booked again when we checked out!
5 Star Facebook Review

Loved it so much we booked again when we checked out!
Wonderful cottage with easy amenities to use -from the outdoor BBQ to the indoor fireplace and spa bath.
Needed a relaxing weekend away and this was perfect.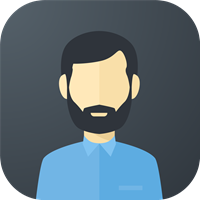 Beautiful cottages!
5 Star Facebook Review
We love it here. Amazing cottages. Beautiful relaxing stay.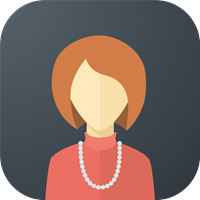 ..private spa bath under the rainforest in the outdoor/indoor bathroom!
5 Star Facebook Review
All round great service and beautiful little cabins, and great hampers. I honestly don't think we ever really needed to do anything but relax. Mark and Kelly were so professional, friendly and very helpfull can't fault the place at all. would highly recommend to anyone wanting an easy romantic getaway.
Still can't get over the fact of having a private spa bath under the rainforest in the outdoor/indoor bathroom.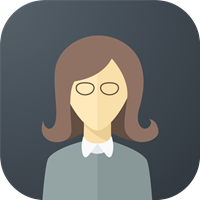 Great Place for much needed R&R
5 Star TripAdvisor Review
Lovey people, who looked after me very well.
Breakfast baskets were delicious, wood box was always well stocked and they were full of information and very helpful.
If you love the serenity of your own self standing cottage, trees and beautiful gardens, Witches Falls Cottages is the place to go. Also close to town and other tourist attractions.
Great place for R&R.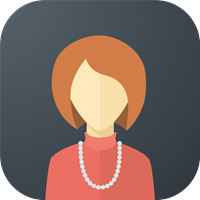 Perfect getaway!
5 Star TripAdvisor Review
My husband and I stayed here for a little mid-week getaway and it could not have been more perfect for what we needed: privacy and seclusion.
David was more than accommodating, and his knowledge and passion for the Mount Tamborine area was super helpful and his down to earth personality was refreshing.
The breakfast basket was a highlight, no shortage of food and no need to leave the room at all. Not to mention the spa bath - lush!!
Highly recommend the cottages, already can't wait to stay there again!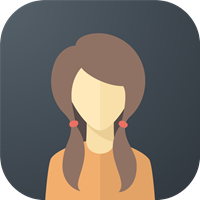 Witches Falls Cottages - A Blind Date With A Book Package
Your package includes:
Two books selected for you by the book connoisseurs at Under the Greenwood Tree
(we will send you our questionnaire once we receive your booking)
A bottle of Witches Falls Wines matched to your book genre and a complimentary tasing voucher for the Winery
Package Cost is $100
* This package is available only in combination with an accommodation booking at Witches Falls Cottages - terms and conditions apply to your booking.
** For bookings either at short notice or over a holiday period we may not always be able to arrange this package. If that is the case we will get in contact with you and of course won't charge you for the package if it is not available.
Book your accommodation and this package - visit our secure booking page for best rates!