Relax, Rejuvenate &Reconnect...
A Blind Dat
e With A Book
Do you love reading?
Do you ever dream of escaping the hustle and bustle of everyday life, even if just for a little while? Long to lose yourself in the story of a good book, forget about time and enjoy a nice drop of wine with your selected book in perfect surroundings?
Have we got an idea for you!
A Blind Date With A Book
Stay in a cozy cottage set in lush rainforest gardens which offers the perfect environment to switch off, reduce your stress levels amid the green lush environment and escape the real world for a couple of days.

With the help of the questionnaire we have prepared for you, Janene at Under the Greenwood Tree will expertly select a couple of books for you. These may be a surprise for you (just like blind dates can be sometimes!) and will be waiting for you when you arrive at your Cottage. All you have to do is make yourself comfortable on the sofa, or in front of the wood fire (seasonal), or outdoors in your private courtyard garden or even in the big double spa and start turning the pages!

Not only will we match an excellent bottle of local wine from the award winning Witches Falls Winery to help with your reading, you will also receive a voucher for a wine tasting experience at the Winery.
Under the Greenwood Tree - Books & Art
Conveniently located only 5 minutes walk from your cottage, we love exploring Janene's book display and admiring the ever changing arts display.

Under the Greenwood Tree is a real gem to have on the Mountain, a secret the locals have long discovered and which we are happy to share with you in this package.

Under the Greenwood Tree is a small independent Bookshop and Contempory Art Gallery. The Bookshop carries a wide range of fiction from the Classic to the latest releases. The variety of non-fiction writing is also extensive, while the biography and memoir section provides insights into many interesting lives and epochs.

New art exhibitions and book readings happen regularly at the venue, providing an opportunity for local and Australian artists and writers to share their work.

Janene's experience in contemporary art and business spheres, coupled with her unremitting passion for books and art is evident in the carefully curated selection of the shop.
Witches Falls Winery - unique exceptional wine
Jon Heslop, Chief Winemaker, quotes: "At Witches Falls we love wine. To us it is not just a drink. We love growing it, making it, drinking it, matching it with all kinds of foods and sharing it with friends and we would love to share our wines with you"

For this package Witches Falls Winery is matching one of their bottles of wine to the book genre you select via your questionnaire to add to the pleasure of your read. Enjoy!

We also include for you a complimentary voucher for a Wine tasting session at the award winning winery.
Beautiful, Private and Relaxing
5 Star TripAdvisor Review
Very private and beautiful cottages, with everything you need for a relaxing stay. Staff are very friendly and helpful.
Have stayed there twice now, and cannot recommend it highly enough.
Will definitely be back again next year.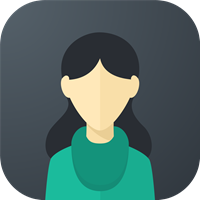 Already can't wait to go back!
5 Star Facebook Review
Absolutely amazing place, couldn't recommend more!
The owners were so friendly and helpful, couldn't do enough for us.
The most peaceful and relaxing stay, already can't wait to go back!!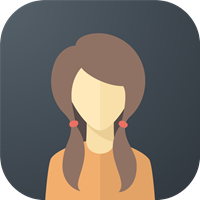 Loved it so much we booked again when we checked out!
5 Star Facebook Review

Loved it so much we booked again when we checked out!
Wonderful cottage with easy amenities to use -from the outdoor BBQ to the indoor fireplace and spa bath.
Needed a relaxing weekend away and this was perfect.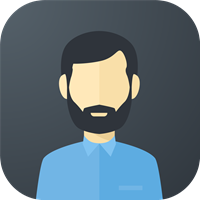 Just amazing
5 Star Facebook Review
Wonderful place to relax and unwind.
Breakfast was amazing.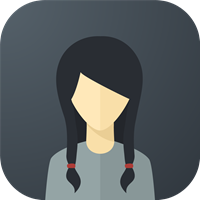 Great Place for much needed R&R
5 Star TripAdvisor Review
Lovey people, who looked after me very well.
Breakfast baskets were delicious, wood box was always well stocked and they were full of information and very helpful.
If you love the serenity of your own self standing cottage, trees and beautiful gardens, Witches Falls Cottages is the place to go. Also close to town and other tourist attractions.
Great place for R&R.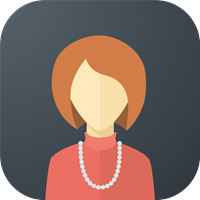 We had our honeymoon here
5 Star Facebook Review
We had our honeymoon here....so lovely and a great relaxing location.
Looking forward to coming back one day soon!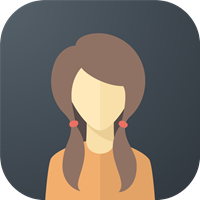 Perfect stay in magical cottage
5 Star TripAdvisor Review
My partner and I stayed here for a relaxing time away and we had a wonderful time. David and Daniela are lovely and very welcoming, and make you feel right at home from check-in.
The cottage we stayed in was beautifully appointed and absolutely magical, and it was so relaxing being able to listen to the birdsong every morning from our private patio.
The cottages are close to several wineries and a short drive to many restaurants, but with the option to cook in our cottage, we took the opportunity to enjoy meals by the fire.
I selected the blind date with a book package and would recommend it to everyone - the books selected were just what I liked and the wine paired with them was delightful.
We will definitely be back and would recommend the cottages to anyone.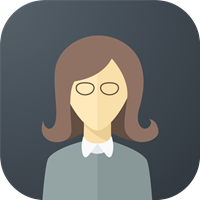 ..private spa bath under the rainforest in the outdoor/indoor bathroom!
5 Star Facebook Review
All round great service and beautiful little cabins, and great hampers. I honestly don't think we ever really needed to do anything but relax. Mark and Kelly were so professional, friendly and very helpfull can't fault the place at all. would highly recommend to anyone wanting an easy romantic getaway.
Still can't get over the fact of having a private spa bath under the rainforest in the outdoor/indoor bathroom.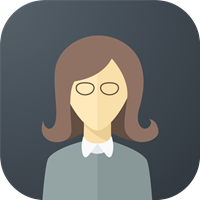 This was the best down time I have ever had!
5 Star Facebook Review
Got a Ripple massage in front of my fire before champagne in the glass sky spa. BBQ basket dinner and Breakfast hamper.
This was the best down time I have ever had!
Truly FANTASTIC xxxx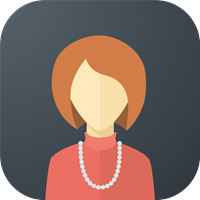 "Relaxation"
5 Star TripAdvisor Review
Stayed at Witches last Sunday night and was an absolute haven. Everything we wanted and needed. Stayed in cottage two which was amazing. Very private and the cottage wasn't tiny which you usually get. Bathroom was absolutely stunning. Laying in the spa looking at the stairs.
We asked for the continental breakfast hamper and we had so much choice, the home made bread was to die for.
Cant wait to book there again for longer in the near future.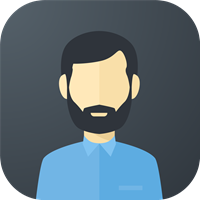 5 Star TripAdvisor Review
Perfect two night getaway.
5 Star Facebook Review
The breakfast hampers (both hot & cold) were amazing and delivered to our front table by a breakfast ninja we are sure, as we were completely undisturbed. The spa bath with surrounded by glass walls and roof was the perfect way to relax after walking the beautiful walking trails of the mountain.
A quiet, peaceful and totally relaxing stay.
Thank you David and Daniela for a beautiful stay.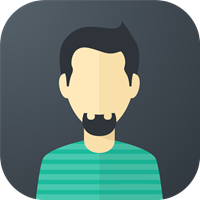 Truely amazing!!!!
5 Star Facebook Review
Never felt so relaxed. Such an amazing atmosphere and wonderful staff running the show. The breakfast hamper was divine.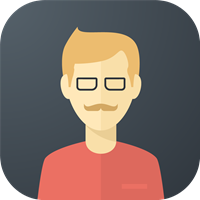 Great Short Stay
5 Star TripAdvisor Review
We had a most enjoyable experience. We found this was a great location for a relaxing getaway outside of peak holiday times. Private settings of the
cottages were a feature.
Hosts made us very welcome through their very friendly approach. The breakfast baskets provided were an absolute treat.
Would be more than happy to return.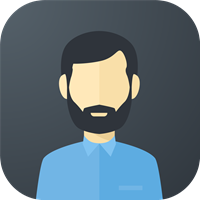 Came home feeling so relaxed!
5 Star Facebook Review
Loved my stay for the weekend ❤️ came home feeling so relaxed!
Beautiful clean cottage and the breakfast each day was delicious.
Look forward to coming back again and highly recommend. Thank you 🙏
Spacious rooms - Thoughtful amenities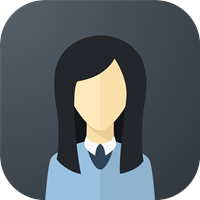 Just what we needed!
5 Star TripAdvisor Review
Needed time to step away from our busy lives and relax. Witches Falls Cottage was perfect for our wedding anniversary.. We were made to feel very welcome and nothing was too much trouble.
A great place to stay.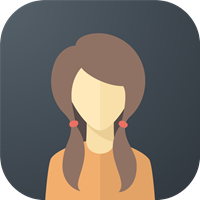 "Relaxing getaway"
5 Star TripAdvisor Review
My partner and I stayed 3 nights recently at Witches Falls Cottages in a premium cottage. The two stand outs of our stay were the amazing breakfasts, the fresh bread is to die for, and the wonderfully relaxing double spa bath. From the moment we arrived the stresses of the daily grind just melted away. We will definitely be back!!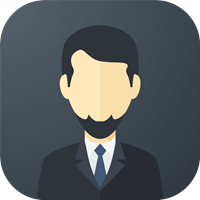 2 nights in a Private Cottage
5 Star TripAdvisor Review
Our stay was absolutely perfect. From the port & chocolates & friendly welcome on arrival. The little details around the place are really nice. The spa & fireplace were great. The breakfast was amazing with enough left over for lunch. Big selection of DVD's at reception, as well as complimentary coupons for tastings at a winery & distillery in the area.
We came away super relaxed, and just wishing we could stay a few nights longer.. Great area with a good bush walk just near by, we also walked in to town for dinner the first night, and toured the 3 wineries & 1 distillery in the area on the second day.
Sunset across the road is not to be missed!!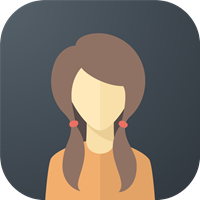 A truly wonderful getaway
5 Star TripAdvisor Review
We had the most amazing time at Witches Falls Cottages. Such a relaxing time in beautiful surroundings.
David and Daniela are the most generous and friendly hosts, and made every bit of our stay truly memorable.
And the food - wow, simply wonderful, and lots of it, and we really enjoyed the selection of great local wines and produce.
Can't recommend Witches Falls Cottages highly enough...we are definitely coming back soon.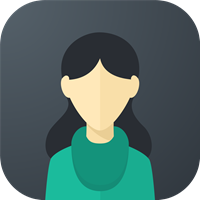 Great place for a relaxing weekend getaway
5 Star TripAdvisor Review
We had a fantastic weekend away in a very private, extremely relaxing, and cosy cottage. Really did feel we were away from everything.
Hosts were friendly and very accommodating. Couldn't ask for more.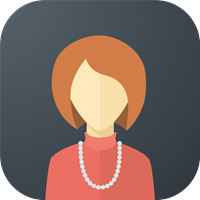 Sublime elegance and charm
5 Star TripAdvisor Review
The perfect couples getaway to recharge your relationship, this is the place. Situated perfectly overlooking the "Scenic Rim" these intimate cottages offer the opportunity to relax unwind and reconnect.
Our cottage came with a fireplace (and port) already set to go. A magic firewood box - which replenished it's self every morning, and either a self cook breakfast which a Sumo Wrestler would struggle to get through or a perfect continental breakfast - both served with homemade oven fresh bread, local produce and very fresh eggs. A selection of board games, DVDs and music CDs allow you to reconnect.
The hosts David and Daniella are very welcoming and have taken extraordinary efforts to provide guides for making the most of your stay in Mount Tamborine.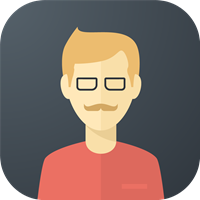 Witches Falls Cottages - A Blind Date With A Book Package
Your package includes:
Two books selected for you by the book connoisseurs at Under the Greenwood Tree
(we will send you our questionnaire once we receive your booking)
A bottle of Witches Falls Wines matched to your book genre and a complimentary tasing voucher for the Winery
Package Cost is $100
* This package is available only in combination with an accommodation booking at Witches Falls Cottages - terms and conditions apply to your booking.
** For bookings either at short notice or over a holiday period we may not always be able to arrange this package. If that is the case we will get in contact with you and of course won't charge you for the package if it is not available.
Book your accommodation and this package - visit our secure booking page for best rates!