Relax, Rejuvenate & Reconnect...
Honeymoon - Romantic Getaway - Special
Tamborine Mountain - your perfect Honeymoon destination in the Gold Coast Hinterland South East Qld
Situated in South East Queensland, Tamborine Mountain offers visitors a temperate climate which makes it ideal for your Honeymoon or Romantic Getaway all year round with breathtaking scenery, quaint villages and picturesque nature walks.

Enjoy the warm summers days with a walk to one of the waterfalls and sit outside in your private courtyard garden with a glass of local wine in the evening. The temperature does cool down in the evening allowing for a good nights sleep. In winter sit by the wood fire and luxuriate in the big double spa and snuggle up together for the night underneath a natural canopy of stars.

With the National Park, Wineries and the Village with Restaurants and Shops all within walking distance of your romantic accommodation, there are plenty of options for you to while your day away at your own pace.
The best part of life's journey is who you get to share it with...
Whether you are newlyweds or looking to rekindle your romance, we have put together this special Tamborine Mountain Honeymoon Package for you to celebrate your relationship and create long lasting memories. A getaway that offers peace and relaxation complete with all the frills, allowing you to both escape and unwind for the most wonderful, relaxing experience of your life.
Relaxing stay
5 Star TripAdvisor Review
We had a wonderful time here on our honeymoon.
We were especially impressed with the incredible breakfast hampers and the amazing spa bath where you could see and take in the nature right outside.
Staff were extremely friendly and their thoughtful touches to the cottage were much appreciated.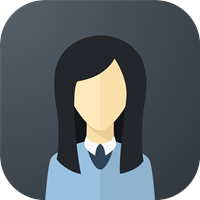 Beautiful!
5 Star TripAdvisor Review
My husband and I stayed here recently to celebrate getting married. We were recommended Witches Falls Cottages (along with a few others) however this one stood out in many ways, and most definitely did not disappoint.
Upon arrival we were met with 2 smiling and friendly faces. Check in to our Premium Cottage (complimentary upgrade which we were absolutely grateful for!) was quick and we were shown around our cottage and shown how things work, which was great.
We were able to relax and watch the DVD's (available at reception) the first night then wake up to our BBQ Breakfast hamper. The bread was amazing being made fresh and the other ingredients did not disappoint. We were so full both days we didn't even need lunch.
All round our stay was fantastic and I truly hope we can stay here again! If I could give it a higher rating, I would.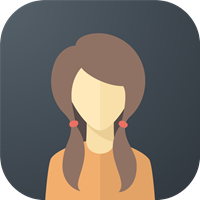 Mini honeymoon
5 Star TripAdvisor Review
A wonderful place to spend 2 nights away for our mini honeymoon. Cosy, private and warm.
We had a great time. Great customer service,close to everything.
The Bbq brekky was delicious, that homemade bread!
Thanks again guys we will return!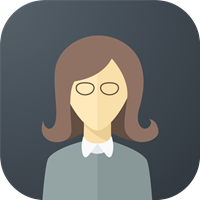 "Amazing touch to our honeymoon"
5 Star TripAdvisor Review
We stayed here in March 2016 and it was absolutely beautiful. Everyone was so helpful and friendly and the breakfasts were such a nice touch! The freshly baked bread each morning with the delicious hampers were incredible and we miss it all the time!
Thankyou for making our honeymoon just that extra bit more special! 🙂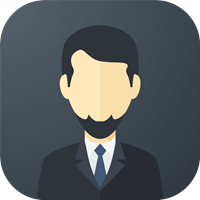 5 Star TripAdvisor Review
Best place for a relaxing honeymoon!!!
5 Star Facebook Review
Best place for a relaxing honeymoon!!! from the minute we arrived to the second my new hubby dragged me into the car to depart - everything was flawless.
Will definitely be going back as soon as I can!!!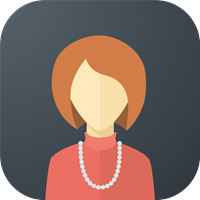 We had our honeymoon here
5 Star Facebook Review
We had our honeymoon here....so lovely and a great relaxing location.
Looking forward to coming back one day soon!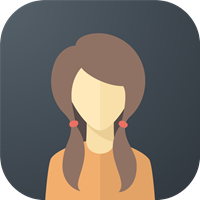 Lovely spot!
5 Star TripAdvisor Review
We came here for a relax after our wedding and found it a beautiful place to stay! It is close to the bars and restaurants and a very unique luxurious getaway! The room was clean and spacious and the bathroom was fantastic!
Would highly recommend!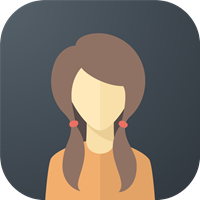 "Everything at Witches Falls Cottages was magical"
5 Star Facebook Review
What can i say but WOW thank you so much David and Daniela what a beautiful place for our honeymoon the magic was definitely in the air we did not want to leave the spa the bed were amazing oh and the food so yummy we even had a Kookaburra come visit us twice everything at Witches Falls Cottages was magical Thank you from us both we will be back : )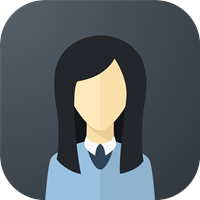 We loved the extra touches with the honeymoon package
5 Star Guest Review
We have loved our stay here.
The cottage was just perfect & we loved the extra touches with the honeymoon package.
The local produce with the hampers was delicious!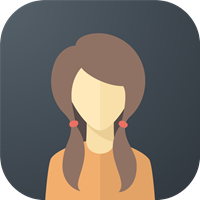 Quiet, Romantic and Private getaway for our Honeymoon
5 Star TripAdvisor Review
We stayed here for our honeymoon and were not disappointed. The cottage was very clean and comfortable. We loved enjoying a spa and shower with the views of the rainforest above us.
There was so much attention to detail with the range of movies we could watch from our bed, the beautiful breakfast basket that was delivered to our room each morning, rose petals around our cottage for our arrival and the ambience of the place was just perfect.
Location was great and our hosts were friendly and made us feel completely relaxed from the moment we arrived. We will definitely be back.
Thank you for making our honeymoon the best week of our lives.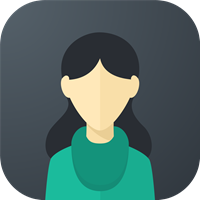 Your amazing 5 nights Honeymoon - Romantic Getaway Special at Witches Falls Cottages on beautiful Tamborine Mountain includes:
Box of Flowers and Cheese Platter with a bottle of local wine on arrival AND a complimentary upgrade to a Premium Cottage if available.
Here is the itinerary we have created for your romantic getway with check in on Sunday and check out on Friday.
Check in on Sunday and stay in a stone gabled Mountain Cottage with a double spa and fireplace (seasonal).

We have set the scene in your Cottage with a lovely Box of

Flowers for that romantic touch

and for your first evening we deliver a

Cheese Platter with a bottle of local wine

to your cottage so you can stay in, put up your feet and relax.
Start your Honeymoon in style with our

luxury Champagne Breakfast

delivered to your cottage on the first morning of your stay.

We deliver your choice of BBQ Breakfast or Gourmet Breakfast Hamper with our fresh homemade bread to your cottage the other mornings.

Use this day to make your Honeymoon even more special and add something from our wide range of extras to your itinerary.

You may want to tick off a bucket list item and go Hot Air Ballooning, or Zip through the Rainforest with the Tree Top Challenge. Or explore all what Tamborine Mountain has to offer with our 'One Easy Walk' Map Guide.
(please enquire about any additional activities that you may want to add to your itinerary - an extra cost may occur depending on the activity)
After spending a couple of days on the Mountain we have arranged a lovely

Picnic Hamper

for you for today. Take a drive to O'Reillys, the Villages of the Scenic Rim, Byron Bay or explore the unspoiled beaches of the Gold Coast in Burleigh.

The choices are endless and you will most surely find a cozy place to roll out your picnic blanket and enjoy the day.

View our very own range of fun illustrative

Map Guides

which make it so much easier to find lots of things to do on Tamborine Mountain and around the region.

On your last evening on the Mountain it is time to reflect on your romantic getaway and make plans for your future together. Relive memories and dream of new adventures and experiences to come.


Celebrate your last evening with a 3 course dinner at the Three Little Pigs Restaurant on the mountain.
You can certainly add to this itinerary to personalise your stay if you would like to do more activities (view our Extras Page or Contact Us for assistance). We have included something special for each day of your getaway but left enough time for you to relax, rejuvenate and soak in the laid back country village atmosphere which Tamborine Mountain offers. Be as reclusive or as active as you like, this is your honeymoon!
Witches Falls Cottages - Honeymoon - Romantic Getaway Special Rates (please note terms & conditions below)*
Check the Availability of your Honeymoon Special
visit our secure booking page and book directly for the best rates!
To book our exclusive Honeymoon - Romantic Getaway Special please use our Secure Online Booking System.
Contact Us - If you have any questions, would like more information please use our contact form and we will get back to you promptly. Alternatively you may like to call Daniela or David directly on +61 7 5545 4411.
Your Honeymoon - Romantic Getaway Special
Witches Falls Cottages Team
Your Friendly Hosts
Your personal Invitation to visit delightful Witches Falls Cottages
Witches Falls Cottages Team your hosts, welcome your enquiries and we invite you to visit Witches Falls Cottages on beautiful Tamborine Mountain. Delightfully different private accommodation for couples. Come on up and try us, and stay for awhile. Let our Cottages and Tamborine Mountain put you under a spell and charm and captivate you. Why not become another one of our happy, satisfied guests, Contact Us Now