Relax, Rejuvenate & Reconnect...
Things To Do on Tamborine Mountain
You'll never be lost for something to do on Tamborine Mountain! Popular with visitors and locals alike, the tourism industry on Mount Tamborine has put together a veritable wealth of activities to suit most people. Listed below are some of our favourites. We will be adding to this list on a regular basis so please feel free to bookmark this page.

For ready-made ideas of what to do during your stay at your Tamborine Mountain accommodation please have a look on our packages overview page or our fun interactive Map Guides.

With so many different attractions and experiences available why not extend your stay. Spend a couple more days on the Mountain and do as much or as little as you chose on the day!

Oh, and if you are looking at this page before booking your accommodation then why not stay with us at Witches Falls Cottages, delightfully different private accommodation for couples.

** Use the Quick Navigation Menu Links directly below to jump straight to an activity group or liesurely scroll on down....
A selection of 'things to do' within walking or driving distance to your private accommodation at Witches Falls Cottages...
Our location allows guests to walk to a number of attractions on the Mountain like the Witches Falls National Park, 3 x Wineries where you can enjoy a relaxed lunch with a glass of wine, Antique Shops and the North Tamborine Village where you find shops, restaurants and much more... Enjoy!
Other attractions like the Rainforest Skywalk, the Distillery, our beautiful Botanical Gardens, Gallery Walk where you will find the Brewery, Cheese Factory, Fudge, Chocolate and Arts and Collectable shops are a short drive from your cottage.
View our VIDEOS below to get a feel for 'things to do' within walking distance of Witches Falls Cottages and a little futher afield on the mountain...
Helicopter Pub Crawl
"The winery tours were very popular and then we had a couple come along who said wine wasn't their thing. And I said 'well what do you reckon about a pub crawl?' and he said 'man, that would be fantastic!' so we created our pub crawl,"
"And it's not just any pub. They're uniquely Australian country type pubs, that you're not likely to run into every other day." Captain Mike Jarvis...

Your experience starts from the moment when you are picked up from Witches Falls Cottages. You will fly in your own 'private' helicopter with your mate/s, marvel at the amazing scenic views from up high and land at real classic Australian Country Pubs in the Scenic Rim Region. Have a cold beer or two and a laugh with the laid back locals and enjoy a chat with the charismatic publicans. Then on to the next one......
Find out all of the details here: Helicopter Pub Crawl Accommodation Package
Adventure Activity Ideas
Australia's first Adventure Parc is the largest ropes and adventure games course in our country, stretching through Thunderbird Park's ancient towering eucalypts commencing with a 7 metre high, 200 metre long rainforest aerial walkway. Added to this are 65 adventure games, 7 flying fox rides, Tarzan swinging ropes, suspended trapezes, single beams, double ropes, different types of bridges and much, much more. You are supplied with protective overalls, gloves and a harness, and experienced staff supervising your every move.
Why Not Take To The Sky! -- Paragliding - Hang Gliding - Tandem Flights
The Hang Glider lookout on Tamborine Mountain is one of the most popular spots to witness the pilots of the paragliders and hang gliders take off on their flights.

Who says you can only watch though? The experienced team at Oz Paragliding can give you the opportunity for a tandem flight and offer courses for..
Paragliding, Hang Gliding and Tandem Flights.

Hot Air Balloon Rides - HOT AIR Ballooning + Champagne Breakfast + relaxed Picnic Lunch.
Enjoy the best of the best, of the Scenic Rim. Combine a morning Hot Air Ballooning, float up & see a whole new perspective on Mt Tambourine & Lamington National Park, then after a champagne breakfast at a Historic Grand Homestead you head back to Tamborine Mountain where we have a Picnic Hamper ready for you to enjoy at one of the great spots at a lookout or the Botanical Gardens.

Find out all the details here: Hot Air Ballooning Package
Theme Parks
Did you know that most of the Theme Parks on the Gold Coast are just at the bottom of Tamborine Mountain, only a short drive of 25 minutes away!
Dreamworld

- over 40 exhilarating rides and attractions

Movieworld

- thrilling rides and movie-themed attractions

Paradise Country

- a great Aussie Farm experience

Outback Spectacular

- experience an amazing dinner and show

Wet'n Wild

- experience some of the tallest and fastest water slides in Australia

Sea World

- the premier marine animal park in Australia

Currumbin Wild Life Sanctuary

- take a Segway Tour through the park or have your photo taken with one of the cuddly inhabitants
For more details and an overview of the different theme parks please download our 'Theme Park Trail' which is part of the series of maps which we have put together for you.
Some Unique Ideas...
Glow Worm Caves

Glow worms living in the worlds only glow worm sanctuary have become one of the Gold Coast's star attractions, and the only site in South-East Queensland where visitors can see glow worms shining during the daytime.

Tourism to visit wild colonies is starting to damage glow worm populations in the wild, so the Tamborine Mountain Glow Worm Caves were started as a conservation intiative, to provide a way for people to see glow worms while protecting the species.

Open from 10am to 4pm, the team of biologist guides lead tours throughout the day, helping people meet glow worms face to face and learn about this unique species. Tours are kid-friendly and easily walkable.
Beautiful and Romantic
5 Star TripAdvisor Review
This was a wonderful place to stay worth the price. It's adults only so no kids screaming or running around..
Start the day with a beautiful breakfast hamper (hot which you bbq or cold with cereal) prepared with all local ingredients which was great to see and then able to end the day in the spa with wine. So magical.
It's also walking distance to a couple of wineries and glow worm caves. Also some really nice rainforest walking tracks right across the road.
Seculuded and relaxing so I highly recommend.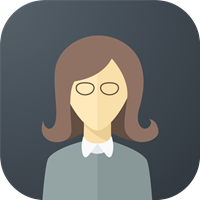 Wonderful Retreat!
5 Star TripAdvisor Review
Mt Tamborine offers a variety of experiences from walking tracks through rainforest, swimming holes, waterfalls, glowworm caves, wineries and on it goes.
The cottages are a gem near the Witches Falls Track. Beautifully presented with everything you could want including a hamper breakfast, spa bath, wifi, and enough cooking equipment to be self-contained if you desire.
Loved the entire experience and the wonderful hosts were friendly but left us alone to enjoy the peace and quiet unless we needed anything.
Would highly recommend these beautiful cottages for a stay.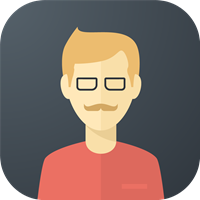 Tamborine Mountain Rainforest Skywalk

In a setting of 30 private acres of magnificent rainforest alongside a kilometre of tumbling creek and rock pools. A new eco-adventure exploring the beautiful rainforest canopies and habitat in a different and thrilling way.

Visitors depart from the Rainforest Eco Gallery and begin the adventure on a spectacular elevated walkway through the beautiful middle and upper canopies of the rainforest. The walkway is a stable, high-tech steel structure enabling visitors to explore these canopies in a safe and secure way.

It descends gradually to the lower canopy and follows points of interest including rock pools and waterfalls, a butterfly lookout, local history enclosure and sheltered rest areas along the way until reaching the amazing Cantilever. This is a 40 metre long span soaring 30 metres above the valley, with spectacular views over the creek and the rainforest canopies below.

Finally the walk returns along the rainforest floor to the Centre. The walk takes approximately 1 hour.
Thunderegg Mine
Find hidden Treasure! Crack open a 200 million year old mystery. Fossick for treasures in the World's largest thunderegg mine. Millions of years in the making, yet it only takes minutes to uncover a thunderegg, unearthed from prehistoric volcanic lava.

The mineral rich seam that runs through Mount Tamborine was discovered at Thunderbird Park in 1967. Today, the ground at 300m by 50m open-cut mine has an endless supply of beautiful thundereggs.

The name of 'thunderegg' originated in the United States, and refers to spherulite (spherical body generally occurring in glassy rocks, especially silica-rich rhyolites), a geological phenomenon greatly prized by collectors and amateur lapidaries.
Even More Things To Do...
Enjoyable walks in Tamborine Mountain National Park
Rainforest Walks in Tamborine Mountain National Park - See our Tamborine Mountain National Park Fact Sheet page for detailed information on the all of the available exciting 'back to nature' walks along with a Map of all walks.
Need Some Retail Therapy?
Markets x 3

The Makers Market - held the first Sunday of each month at Centre for Regenerative Arts, 6-8 Knoll Road, Tamborine Mountain. You will be able to buy and share with friends and family beautiful local handcrafted gifts from Tamborine Mountain.
The Country Markets - held the second Sunday of each month at the Tamborine Mountain Showgrounds. This is the biggie of the 3 markets and on offer are a huge range of fresh fruit and vegetables, locally produced cheeses, honey, plants, herbs, flowers, coffee, arts and crafts, collectibles and more.
The School Market - held the last Sunday of each month at the Tamborine Mountain State School. The markets are well sign posted and you will not have any trouble following the many excited shoppers to their destination. The markets sell a wide and dizzying array of local goods and produce and delicious food.
Gallery Walk
Mt Tamborine's own local shopping precinct, the premier Art & Craft centre of South-East Queensland. This cluster of galleries and craft shops provides a wealth of diverse art and craft including paintings, sculpture, ceramics, porcelain, glass, jewellery, woodwork, fabrics and much more.

From fine art to the frivolous, you will find something to suit all tastes and budgets in this fascinating shopping precinct. As you explore Gallery Walk enjoy coffee, light refreshments, luscious chocolate and fudge or a sumptuous lunch at one of the fine restaurants and cafes. Allow plenty of time for your visit because there is so much to see and do on Gallery Walk.
Jasmin Aromatique Organic Skincare - drop in and take a tour through the farm, factory and retail stort where all the delicious lotions and potions are produced or stroll through the extensive gardens where lots of the ingredients for the skin care products are grown. You will find masses of lavender & roses but also a fruit orchard. Booking are essential, book here.


Other Shopping Opportunities - There are many fine antique and art Galleries dotted around Tamborine Mountain as well as local Wineries (take home a bottle or two of excellent local vintage), boutique breweries (try some 'professional' home brew), award winning cheese factory (happy Jersey cows produce the regions finest milk, from which is handcrafted a specialty range of award winning premium cheeses including fresh, soft, blue and hard varieties. Traditional methods are used without preservatives and with vegetarian renne), an award winning distillery (manufacturers of fine Liqueurs, Schnapps, Vodka, Eaux de Vie). Visit the North Tamborine shopping area for yet more interesting shops, restaurants and cafes.
Need some Pampering?
The Getaway Day Spa on Tamborine is only 500 meters from your cottage and offers a hydrotherapy spa, mineral bath and steam room to melt away all your tensions. A great place to relax and enjoy a glass of champagne.

Why not visit a local beauty therapist or try some alternative healing? All of these Pampering Options are available to you on Mt Tamborine.
Wineries and Wine Tasting
Tamborine Mountain is well known for its local wines and there are 3 wineries within just 1km's walking distance from Witches Falls Cottages Private Accommodation and others all within a short driving distance from our Cottages. If you like wine and would like to taste some of the finest, then spend some time visiting the local wineries and sampling their vintage so that you can select those pleasing to your palate and take some home with you.

Witches Falls Winery just 0.3km's from our Cottages
Witches Falls is a small, highly regarded winery that offers a wide range of award winning wines. At the Cellar Door visitors have the opportunity to talk to winemaker Jon Heslop and the rest of the Witches Falls Winery team.

Mason Wines just 0.3km's from our Cottages
The Restaurant at Mason Wines is a popular spot for visitors and locals alike to sample a nice drop of wine and to enjoy the seasonal lunch menu.

Queensland Wine Centre and
Cedar Creek Vineyard and Winery just 1km from our Cottages
Cedar Creek Estate is a perfect location to relax and enjoy a lazy lunch with views over the 'Wild Duck Lake' from the Gazebo, Deck or Verandah.
With two wine tasting areas and the Glow Worm Caves on the same property Cedar Creek Estate is a great stop and if you choose to walk from our cottages the friendly staff is more than happy to drop off your purchases after work so you don't have to carry them back with you.

Let your taste buds lead you on an exploration of the Gold Coast's Food and Wine Trails. Each trail delivers gourmet delicacies and boutique wines that are Very Gold Coast.

Follow the Hinterland Food and Wine Trail up to Tamborine Mountain.
With Witches Falls Winery, Masons Wines and Cedar Creek Estate Vineyard participating, Witches Falls Cottages is the ideal location to stay overnight and indulge in the Food and Wine available within a short distance from your cottage.
View the Scenic Rim & Gold Coast Hinterland Trail Map

Wine Tasting is available 7 days a week from 10am to 4pm.
Tours
If you do not feel like walking or driving (maybe planning some serious wine tasting) or would like to extend your stay to really immerse yourself into our beautiful region - then consider booking a Tour.

Cork'n' Fork Winery Tours offer full day tours. Tours can include just those wineries on Mount Tamborine or a selection of wineries located off the mountain. Witches Falls Cottages offers a package including a full day winery tour with Cork'n Fork.

Southern Cross 4WD Tours offer guided Tours to the Gold Coast Hinterland.

Tamborine Mountain Tours offer privately tailored tours and transfers.
Food, glorious food
Tamborine Mountain is home to an amazing variety of restaurants, cafes, pubs and all sort of eateries. Delicious food is freshly prepared everyday, to suit every palate, by day and night. Whether you fancy Polish, French, Irish, Indian or traditional Australian cuisine you will not be disappointed. Why not indulge yourself and partake in some refreshment?
Whether, breakfast, lunch or dinner or just a coffee you will find many fine establishments on Mount Tamborine, to satisfy your every need and help fuel you for all the other activities that you will want to experience.
Why not try a tour of Tamborine Mountain's very own coffee plantation and learn all about coffee production and with tasting experts on hand, learn how to identify coffee flavours in a whole new light.
Download our 'Harvest Trail' to find a selection of the wide variety of Fruit, Vegetable and Flower Stalls on the Mountain where you can buy fresh, locally grown produce directly from the farmer.
Learn something new whilst enjoying a short break
If you wish to further your education and increase your skills why not contemplate a stay on Tamborine Mountain for a few days along with enrolment in a Course or Workshop.

Download our 'Unlock the Talent and have fun! Map' to find more details about:
The local Life Drawing group

Medieval drawing and painting techniques

Bec Anderson, a textile artist who offers a variety of workshops




Gaye Dell who offers colouring-in for adults to create your own unique piece of art
Visit the Botanic Gardens
Mount Tamborine is a gardeners' paradise! The rich, red volcanic soil and sub-tropical climate make it the perfect place to grow almost anything.

Established in 1983 and covering 11 hectares, the Gardens consist of exotic species and the natural rainforest of Tamborine Mountain. Over 25 years, Volunteers have developed this property into the highly-photographic boutique Gardens that they are today.

Being 500 metres above sea level, Tamborine Mountain has a climate that is cooler and less humid than the lower coastal areas. This allows plants to be grown from cool climate and temperate zones.

Flowering cherries, Rhododendron species, Magnolias, Camellias and Maples are a few of the genera on display.
You will discover other themed areas including the Japanese garden, Rose garden, Bromeliad garden, Wisteria covered pergolas, Perennial / cottage garden, and features such as the lake with its quaint stone bridge and water lilies, and the Cherry tree walk which bursts into flower in mid-October. The Hydrangeas are spectacular in summer and the extensive Camellia and Azalea displays are in bloom in the cooler months. Autumn brings colour to the Maples and Liquidambars. Take the time to sit awhile on the seats along the way and enjoy the lush settings and vistas.

Most years the 'Springtime on the Mountain - Open Gardens Trail' Festival is held allowing visitors to purchase a pass that will gain them entry into many amazing 'open' gardens. This is often a 3 day Festival, so why not book an accommodation package at Witches Falls Cottages and start each day fortified with a scrumptious breakfast (including our famous yummy home made bread).

For those interested in a self-guided tour why not download the free Tamborine Mountain Botanic Gardens App (Apple App Store or Google Play) which will help you navigate through the gardens via an interactive map and information guide which will add an extra layer of enjoyment.
Festivals and Events
Tamborine Mountain Markets
The Makers Market - held the first Sunday of each month at Centre for Regenerative Arts, 6-8 Knoll Road, Tamborine Mountain. You will be able to buy and share with friends and family beautiful local handcrafted gifts from Tamborine Mountain.

The Country Markets - held the second Sunday of each month at the Tamborine Mountain Showgrounds. This is the biggie of the 3 markets and on offer are a huge range of fresh fruit and vegetables, locally produced cheeses, honey, plants, herbs, flowers, coffee, arts and crafts, collectibles and more.
The School Market - held the last Sunday of each month at the Tamborine Mountain State School. The markets are well sign posted and you will not have any trouble following the many excited shoppers to their destination. The markets sell a wide and dizzying array of local goods and produce and delicious food.
Studios of the Scenic Rim - open weekends
This event offers a great way to experience Artists at work throughout the Scenic Rim Region. With Canungra & Beechmont, Beaudesert, Lost World, Mt Barney, Boonah and Tamborine Mountain included in the Scenic Rim Region this is your opportunity to visit your 'backyard' and find out first hand why so many creative people make the Scenic Rim their home.

Scarecrow Festival
A Festival which has become very popular with locals and visitors alike and which is the talking point wherever you go on the Mountain for months before the Festival even starts! It is lots of fun for young and old. Follow the Scarecrow Trail, admire the creativity and have a laugh.

Springtime on Mountain
Expect a great weekend organized by the Tamborine Mountain Garden Club.
The popular 'Springtime on the Mountain' showcases a variety of private Gardens as well as Plant sales and Artists Displays and sales.

Tamborine Mountain Hinterland Sports Festival
Enter in one of the multiple disciplines, categories and distances on offer to suit all ages and fitness levels. Be part of the action and enjoy the free weekend entertainment for all Hinterland Sports Festival participants.

Have a look on our 'Festivals and Events' Page for details.
Do simply nothing but relax, rewind and rejuvenate
Need some time out, a real escape? Book your stay at Witches Falls Cottages Private Accommodation and 'lock yourself' away from the turmoil and fast pace of the outside world.

Your 'escape' to Tamborine Mountain, a different 'slow-motion' paced world and your very own private and secluded Witches Falls Cottage will allow you to do absolutely nothing other than spoil and pamper yourself in the most delightful surroundings.

Take a long lingering stressless bathe in your own spacious double spa on your own, or with that special person. Do your own wine tasting in the spa if you like or in front of your cosy fireplace. Order a special tasty Dinner Hamper and slowly cook it your way on the BBQ whilst sampling some local Boutique Beer, local vintage wine or a bottle of local Liqueur.

Read a book, listen to some soothing music, sleep, rejuvenate!
Visitor Information Centers
Whether you would like some information about Tamborine Mountain, a map of the walking tracks in Tamborine Mountains National Parks, a brochure about one of the many local attractions, accommodations, restaurants and tours, drop in to the Visitor Information Center on the Mountain. It is conveniently located and the friendly staff ready to help you with all your enquiries.
Doughty Park Visitor Information Center, located near Main Street, North Tamborine. You also find a fabulous display of the Tamborine Mountain Natural History Society at Doughty Park.
We recommend visiting the Experience Tamborine Mountain website. Here you can view and evaluate a great range of 'Experience Packages' that allow you to truly experience Tamborine Mountain and all that it has to offer.

Click here to visit Experience Tamborine Mountain
Witches Falls Cottages Team
Your Friendly Hosts
Your personal Invitation to visit delightful Witches Falls Cottages
Witches Falls Cottages Team your hosts, welcome your enquiries and we invite you to visit Witches Falls Cottages on beautiful Tamborine Mountain. Delightfully different private accommodation for couples. Come on up and try us, and stay for awhile. Let our Cottages and Tamborine Mountain put you under a spell and charm and captivate you. Why not become another one of our happy, satisfied guests, Contact Us Now