Relax, Rejuvenate &Reconnect...
Your Hot Air Ballooning Experience Package

Hot air balloons are unique from all other forms of flight because there is no physical sensation of movement or perception of wind.

You are traveling with the gentle air currents that layer the sky. In contrast to standing on a building or structure, there is no fear of height because your eyes have no linear perspective to judge distance from the ground.

The feeling is one of peace and tranquility as the earth seems to slowly descend and rotate below.

Within moments after lift off, you become completely at ease while you effortlessly drift over the treetops & float over the countryside in panoramic harmony with nature.

Floating up in the air feels like a once in a lifetime experience, helping you to blow away and forget all of the problems and troubles that you have in the world, for a few hours at least. Breath-taking is the word!

Up Up And Away!

Would you like to ride in my beautiful balloon
We could float among the stars together, you and I
For we can fly, we can fly
Up, up and away My beautiful, my beautiful balloon
(Song Lyrics 'Up, Up And Away' by The Fifth Dimension)
All about the Witches Falls Cottages Tamborine Mountain Hot Air Ballooning Adventure Package
A spectacular balloon inflation display is just the start of your morning ballooning with Hot Air. Float up to watch the sun rise over the rolling hills of the majestic Gold Coast hinterland; enjoy sweeping views of Mt Tamborine, Lamington National Park and to the east see the shimmering tall towers of the Gold Coast skyline.

To top your morning off, relax with a glass of crisp, cold sparkling bubbles and enjoy a delicious hot breakfast in the gracious ambience of O'Reilly's Vineyard's historic Grand Homestead with its high ceilings & wide relaxing verandahs.

Stroll the grounds and the tranquil setting or enjoy a visit and tastings at the Cellar Door. Cheers!

Pick up is from Canungra Tourist Information Centre, time confirmed upon booking. Returns approx 10am.

This package is a popular Birthday and Anniversary present for yourself, your partner, family and friends (Hot Air Ballooning operates 7 days a week - weather dependent - except for Christmas Day and New Years Day)
"We will most definitely be back!"
5 Star Facebook Review

Thank you thank you thank you, for such an amazing experience. You're beautiful cottage & impeccable hospitality was outstanding. The food, the champagne, the picnic hamper was all beautiful. You made my birthday & Tim's proposal feel like fairytale.
There is really not enough stars here to rate you guys. Thank you so much David & Daniela. We will most definitely be back.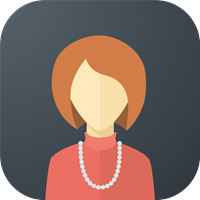 Perfect Getaway
5 Star TripAdvisor Review
My (now) fiance organised this trip as a surprise engagement. I could not have imagined a more perfect spot. The cottage was gorgeous with the spa bath and fire place. And the fresh made bread every morning was fantastic (and still warm). Witches Falls Cottages will always hold a special place in my heart.
I plan to visit again and will recommend to my friends and family.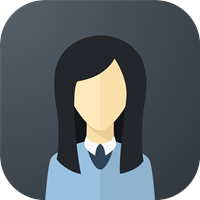 Perfect!!
5 Star TripAdvisor Review
You cannot do better than Witches Falls Cottages if you are looking for a place to experience peace, relaxation and rejuvenation.
There is also so much to do if you are looking for adventure and culture.
You will not find better hosts than David and Daniella. They will do anything to make your stay comfortable and enjoyable.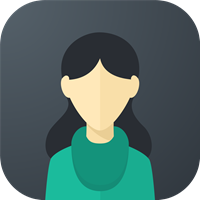 Wonderful Retreat!
5 Star TripAdvisor Review
Mt Tamborine offers a variety of experiences from walking tracks through rainforest, swimming holes, waterfalls, glowworm caves, wineries and on it goes.
The cottages are a gem near the Witches Falls Track. Beautifully presented with everything you could want including a hamper breakfast, spa bath, wifi, and enough cooking equipment to be self-contained if you desire.
Loved the entire experience and the wonderful hosts were friendly but left us alone to enjoy the peace and quiet unless we needed anything.
Would highly recommend these beautiful cottages for a stay.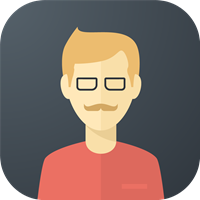 The perfect rustic cottages
5 Star TripAdvisor Review
My husband and I had two nights at the Witches Falls Cottages. We wanted a rustic type cottage and that is what we got. There was nothing left out that we could have requested. The breakfast hamper was huge and delicious. The warm freshly made bread was a real treat.
We did a two night indulgence package which included a dinner out , chocolates and wine tasting, also a tasting at a distillery plus some sample tasting bottles from the local area. There was a fire place, a huge double spa, indoor and outdoor table seating for two, music, TV and a comfortable bed and air conditioner.
The owners were friendly and helpful and we will be back at another time. The area is lovely for hiking and exploring.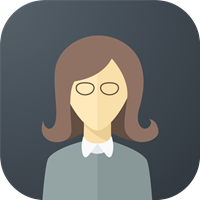 Wonderful relaxing private getaway
5 Star TripAdvisor Review
Wonderful hosts at Witches Falls and have plenty of recommendations, Very private and relaxing cottages, wonderful breakfast hampers and a great area to relax and unwind.
Bush Walks, Good Food in the area , short stroll to village and winery with great restaurant, very private spa area that gives you the outdoors feeling in a glass roof area and open onto private garden.
Highly recommend and we will be back, My wife had a great massage lady come to the cabin and you can do a lot or do a little. Mt Tamborine is a great place to relax and Witches Cottages is the ideal base.
Great local coffee provided in room with plunger also provided.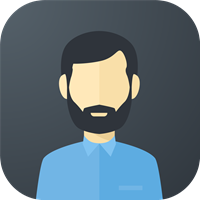 Absolutely loved it - will be back again
5 Star TripAdvisor Review
Post Christmas Getaway
Wanted to getaway close to home...
We popped up to the mountain and was delightfully surprised by these cottages!
Cosy, inviting, and very comfortable.
Host's were excellent, fresh bread daily with our breakfast - yum...
Private, everything you need to be self sufficient
Bed is comfy
Spa was on point
Absolutely loved it - will be back again
David took care of my surprise for my partner; Hot Air Ballooning + Private Couples Massage - just wonderful...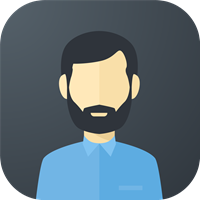 Witches Falls Cottages - Hot Air Ballooning Adventure Package




* please read conditions of travel below
Your package includes...
Hot Air Ballooning experience on the first morning of your stay followed by a Champagne Breakfast at O'Reillys Vineyard
Gourmet Picnic Hamper (after Ballooning experience)
Upgrade your Hot Air Ballooning Experience to a Private Charter:
The Private Charter offered by Hot Air makes this once in a lifetime experience even more special with a private and exclusive pick up from your Witches Falls Cottages accommodation.

A scenic ballooning experience with your own balloon, private transfer to O'Reillys Vineyard where you will enjoy a Champagne Breakfast in your own private area.

You will also receive a complimentary digital photo set to remember your adventure and a private transfer back to your Cottage at Witches Falls - please enquire for rates.
Conditions of Travel & Cancellation - Hot Air Balloons portion of package - please read below...
Pregnant Persons
Hot Air recommends that pregnant persons do not fly in a hot air balloon and will not carry passengers who are pregnant. Passengers who suspect they may be pregnant should check with their doctor before travel.


Alterations to Bookings
Bookings for 9 people or less : alterations made more than 72 hours before travel (earlier than 04:00am, 3 days before travel, as logged on the Operator's system audit) may be made without penalty. Alterations made less than 72 hours before travel will attract a AU$25 per person re-booking fee.


Cancellation & Deposit Policy
Bookings for 9 people or less : cancellations made more than 72 hours before travel (earlier than 04:00am, 3 days before travel, as logged on the Operator's system audit) may be made without penalty and a full refund will be given to the Customer. Cancellations made less than 72 hours before travel will attract a 100% cancellation fee and no refund at the Operator's discretion. The Operator has the right to retain all deposits received up to the amount of the cancellation fee and invoices will be issued for any further amounts outstanding.


Weather Cancellations
Bookings for 9 people or less : cancellations made by the Operator due to inclement weather will entitle the customer to a full refund of the Fare Price. Please note that if the customer made the booking for travel through a booking agent all refunds of deposits and booking fees are to be obtained directly from the booking agent. Such booking agent may at their discretion retain a booking fees less than or equal to 100% of the price.

*** Please note that the standard Witches Falls Cottages cancellation policy, no refund of deposit if cancelled, applies to the Accommodation portion of this package.