Relax, Rejuvenate & Reconnect...
Homemade Bread
Our breakfast specialty and piece de resistance, loved by our guests, is our delicious homemade bread, made freshly for you each morning and delivered to your door in a delightful breakfast hamper.
If you are Celiac or pefer a Gluten Free diet please let us know when you book and we can arrange Gluten Free Bread for you.






Heaven on a stick!
5 Star TripAdvisor Review
We found the witches falls cottage to be everything we were looking for. Very peaceful and relaxing.
Between the spa and the fireplace and the complimentary port and chocs how could one not be relaxed. I recommend both the hot and the cold breakfasts. Both equally amazing. The fresh home cooked bread is a must.
We loved our stay so much we had to return after one week away. Kelly and Mark were wonderful hosts and made sure our stay was everything we hoped for. We shall certainly be back again. Ann and Darren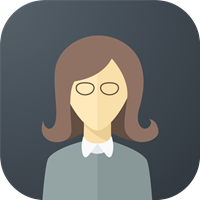 "Amazing yummy breakfast!"
5 Star TripAdvisor Review
Breakfast was simply amazing and I now understand why everyone raves about the famous bread!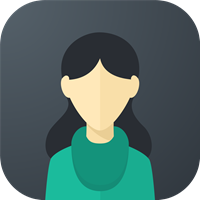 Loved our stay at Witches Falls Cottages!
5 Star TripAdvisor Review
Cottage was beautiful, cosy and comfortable. Breakfast baskets were incredible, including freshly baked bread every morning.
Mark and Kelly were warm and accommodating hosts.
Lovely place to stay while exploring this unique corner of the world.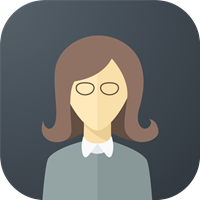 Relaxing and Enjoyable Stay... a magical place!
5 Star TripAdvisor Review
Our recent stay at "Witches Falls Cottages" was very relaxing, peaceful and thoroughly enjoyable. The cottage was very clean and well maintained. The interior had plenty of space, but was still quite cosy and comfy.
The breakfast deliveries were a treat... fresh warm bread included! Handy to all on offer, including spectacular views, rainforest walks, waterfalls, shops etc.
Everything was perfect and we highly recommend this accommodation.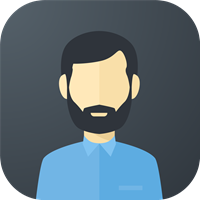 Cosy weekend get away venue
5 Star TripAdvisor Review
Nicely appointed and very comfortable cottages adjacent to a national park across the road.Room nicely set up and furnished with a very interesting bathroom arrangement and outdoor dining in a private courtyard.
The breakfast is delivered each morning in a hamper with whatever was requested and a freshly baked loaf of bread.
Very pleasant staff in a well run rustic venue ideal for a wedding anniversary get away.
Just delightful and with a lot of interesting places to explore in the near vicinity.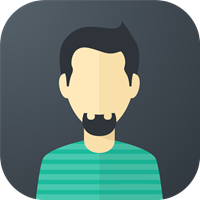 Perfect Getaway
5 Star TripAdvisor Review
My (now) fiance organised this trip as a surprise engagement. I could not have imagined a more perfect spot. The cottage was gorgeous with the spa bath and fire place. And the fresh made bread every morning was fantastic (and still warm). Witches Falls Cottages will always hold a special place in my heart.
I plan to visit again and will recommend to my friends and family.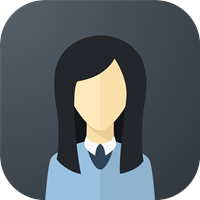 Mini honeymoon
5 Star TripAdvisor Review
A wonderful place to spend 2 nights away for our mini honeymoon. Cosy, private and warm.
We had a great time. Great customer service,close to everything.
The Bbq brekky was delicious, that homemade bread!
Thanks again guys we will return!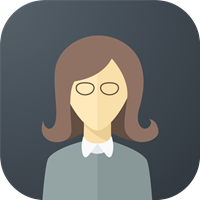 "Relaxation"
5 Star TripAdvisor Review
Stayed at Witches last Sunday night and was an absolute haven. Everything we wanted and needed. Stayed in cottage two which was amazing. Very private and the cottage wasn't tiny which you usually get. Bathroom was absolutely stunning. Laying in the spa looking at the stairs.
We asked for the continental breakfast hamper and we had so much choice, the home made bread was to die for.
Cant wait to book there again for longer in the near future.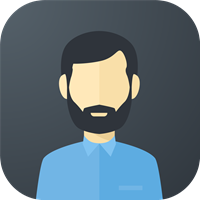 5 Star TripAdvisor Review
"The most amazing fresh bread cook daily!"
5 Star Facebook Review

My husband I just stayed at Witches Falls for one week. This place is amazing and is such a relaxing place to unwind, the breakfast is lovely and you have two choices to choose from a hot or cold breakfast and you have the most amazing fresh bread cook daily!
You are a short walk from Mason's and a 5 minute drive to The Three Little Pigs which Kelly and Mask suggested which was the best food we have had in a long time. Definitely will be coming back if we get the chance to come to the Gold Coast again.
Thank you for making our stay feel like home and creating many memories that will last a life time!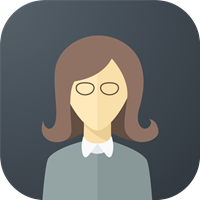 "Amazing touch to our honeymoon"
5 Star TripAdvisor Review
We stayed here in March 2016 and it was absolutely beautiful. Everyone was so helpful and friendly and the breakfasts were such a nice touch! The freshly baked bread each morning with the delicious hampers were incredible and we miss it all the time!
Thankyou for making our honeymoon just that extra bit more special! 🙂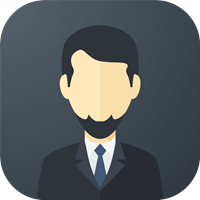 5 Star TripAdvisor Review
Absolutely beautiful!
5 Star Facebook Review

My partner and I stayed here a few weeks ago and it is absolutely magical! The perfect couples getaway! Located conveniently close to everything while still feeling private and quiet!
The fresh cooked bread daily in the breakfast basket is to die for! The little finishing touches that Kelly and Mark add to this place make it so special.
We definitely will return. Absolutely beautiful.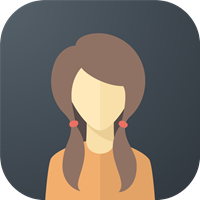 Amazing place!
5 Star TripAdvisor Review
My husband and I had the loveliest time at Witches Falls Cottages! The hosts David and Daniella were absolutely fabulous in every way! Their warmth and kindness shone through and they were very helpful indeed!
We chose the BBQ Breakfast pack and it was delivered the next morning in a beautiful wicker hamper. Tucked inside was a home made loaf of bread (by David), free range eggs from their chickens, fresh butchers bacon and delicious German sausages - amazing! Jams, fruits and fresh juice. They even included gluten free bread for my husband.
The cottage was very welcoming and to a very high standard and was very clean and neat. The log fire was a wonderful touch, especially as it was very cold at night! The spa bath was a relaxing treat and really topped off our stay.
Please, please visit Witches Falls Cottages for a romantic getaway - you will come away feeling refreshed and reenergized and you will most certainly tell your friends about your own wonderful experience there! 10 out of 10!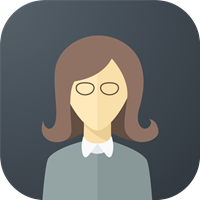 Relaxing rainforest retreat
5 Star TripAdvisor Review
We had an amazing time staying at witches falls cottages. David is a great host who takes joy in making his guests feel comfortable and relaxed. The freshly baked bread with your breakfast is an amazing touch to the stay.
We will definitely be back!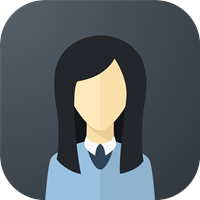 Service second to none!
5 Star Facebook Review

An amazing getaway, romantic atmosphere, service second to none. Breakfast hamper with homemade bread - delicious.
Keep up the great work Kelly & Mark.
We'll be back again.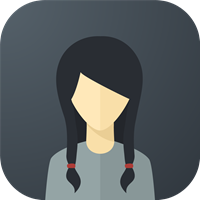 "A must stay!"
5 Star Facebook Review

What an amazing hidden gem! The cottages were lovely! The breakfast hampers were delicious; not to mention the most yummy warm freshly cooked bread. Out hosts were so lovely and friendly and were so happy to make our stay wonderful. A MUST STAY!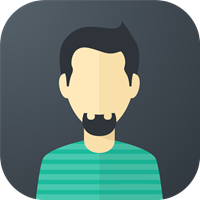 A very different and special dining experience
The advantages of a B&B combined with the privacy of your very own cottage.

We deliver your choice of BBQ, Gourmet or Champagne Breakfast Hamper to your cottage each morning of your stay for you to enjoy at your own leisure. No need to set your alarm to wake up at a set time for breakfast in case you miss it.

Wake up in your own time, smell the delicious aroma of newly baked bread and eat breakfast when you want to in the privateness of your own special space. It's your break, do it your way and in your time.
Breakfast Hampers
Bed and Breakfast choices - yum, yum and yum!
Gourmet Breakfast Hamper (included in the overnight price) - Homemade bread (with butter and jam), cereals with milk, fruits & fruit juice, yoghurt, platter with traditionally smoked ham and a variety of cheeses.
Or choose our vegetarian option with boiled eggs instead of ham.
We have Gluten Free cereals for guests who are celiac or prefer a gluten free diet.
BBQ Breakfast Hamper (included in the overnight price) - Homemade bread (with butter and jam), fruits & fruit juice, tomatoes, bacon, eggs & German sausages.
For more variety or a vegetarian option choose capsicum and haloumi instead of bacon & sausages (to be cooked your way on the BBQ).

Luxury Champagne Breakfast! (included in select packages only) - Bottle of champagne, homemade bread (with butter and jam), fruit Juice, traditionally smoked ham, a variety of cheeses, smoked salmon, caviar, boiled eggs, & tomato.
At Witches Falls Cottages we endeavour to provide our guests a hamper filled with fresh & local produce and with as little impact on the environment as possible. We are very proud to be a 'Eat Local Scenic Rim' accredited 'Locavore'. The 'Eat Local Scenic Rim' Program gives visitors the opportunity to find, taste, buy and connect with local food and drinks all year round.
More dining goodness
Your cottage has a private courtyard garden with a covered BBQ and outside dinning area. You are very welcome to bring along your own food to use on the BBQ or we can provide a BBQ Dinner Hamper for you.
Enjoy our Cheese Platter in the afternoon or in the evening as an alternative to a hot cooked dinner.
For all of our breakfast and dinner hampers as well as the cheese platter, we use local suppliers and fresh products. If possible we compliment the supply from our own veggie garden and the eggs are provided by our own free range Chooks!
We do certainly cater for guests who are Vegetarian, Vegan, Celiac etc. Just let us know in advance if possible if you have any special dietary requirements. Mostly we can find something to suit your needs. As part of our service we would normally check with you anyway when you make a booking over the phone.
"Perfect relaxing getaway"
5 Star TripAdvisor Review
Upon Arrival, we felt so welcomed & important to Mark & Kelly. They are so friendly & so helpful! Exceptional hosts.

The cottage we stayed in was just perfect, so neat & clean, the bathroom is outstanding! With a glass ceiling & wall that looks out to a beautiful green garden (or stars at night) is absolute bliss!

Mark & kelly looked after us with a delicious Vegan & Vegetarian breakfast, the warm fresh baked bread is just to-die-for! We ate it all both mornings! My partner said the eggs where very tasty & perfectly boiled.

I Enjoyed the back courtyard, peacefully reading a book in the beautiful garden. We went for a short stroll down to the rotary lookout & watched a spectacular sunset. We will be returning to witches falls cottages in the future. Thank you, Mark & Kelly for making this experience so great!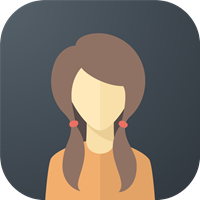 5 Star TripAdvisor Review
A wonderful place to relax and recharge
5 Star TripAdvisor Review
There isn't much more that we can add to the previous couple of reviews. We loved everything about the cottage but we were particularly impressed by Mark and Kelly's warm welcome, attention to detail and the extra mile they went to to make sure our diverse dietary needs were well and truly catered for. Nothing was too much trouble.
Thank you again, guys, we came away very relaxed and feeling as if we had had a real break away.
We will definitely be back, hopefully next year.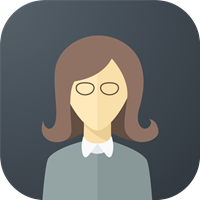 Cheese Box
A Cheese Box can be ready to enjoy on arrival at your private cottage. An incredibly delicious cheese hamper filled with a selection of Australian Cheeses, this is the perfect hamper to take on a date for two (or just for you to enjoy and indulge!) at the Rotary Lookout to watch the sunset or any other time you wish.
Cheese Box: $45.00
Picnic Hampers (on request)
Picnic in the Park
We do love picnics and there is no better place than the Tamborine Mountain Botanical Gardens to enjoy a sunny day. Should the weather turn there are some covered picnic spots ready for your use.

There is plenty of choice for your picnic location on Tamborine Mountain and you might like to take your picnic hamper to the Hang-gliders or Rotary lookout to watch the sunset whilst you enjoy the tasty contents of your hamper. You will find picnic spots at most National Parks all with their own charm and different personality.
Ask us and we will be very happy to share our favourite spots with you. We supply you with the Picnic Blanket, organise the Picnic Hamper and the rest is up to you!

Picnic Hampers which include the cutlery, crockery and glassware are supplied locally and we can pick them up for you and have them ready at your requested time together with a Blanket and a couple of bottles of water.

We will need to order the Hampers at least one day ahead, but it's even better if we can get your request when you book your cottage.

Picnic Hamper: $75
Witches Falls Cottages Team
Your Friendly Hosts
Your personal Invitation to visit delightful Witches Falls Cottages
Witches Falls Cottages Team your hosts, welcome your enquiries and we invite you to visit Witches Falls Cottages on beautiful Tamborine Mountain. Delightfully different private accommodation for couples. Come on up and try us, and stay for awhile. Let our Cottages and Tamborine Mountain put you under a spell and charm and captivate you. Why not become another one of our happy, satisfied guests, Contact Us Now