Relax, Rejuvenate & Reconnect...
Witches Falls Cottages Private Accommodation for Couples
Your Private Rainforest Spa Cottage
Enjoy the cozy, comfortable cottage atmosphere full of character!
Featuring a big double spa, fireplace (seasonal) and private courtyard garden with BBQ area your private cottage is an idyllic location for a romantic getaway or a short break.
Our five private cottages are set up for couples with one bedroom and a queen-size bed. All the cottages are identical and can accommodate two Adults.

Are you looking for some relaxation and time by yourself? You are very welcome to give us a call on +61 7 5545 4411 or send us an email for a special quote.
Key Features of your Private Rainforest Spa Cottage are:
Big Double Spa
Relax in your spacious double spa with that special outdoor feel!
Fireplace
Snug up in front of the cozy wood fire during the cooler winter months.
Private Courtyard
Each cottage features a courtyard garden with covered BBQ area.
Private Rainforest Spa Cottages Image Gallery...
Couldn't be more pleased..
5 Star Facebook Review

My partner and I spent this past weekend at the cottage and just let me say what an experience. Firstly the staff were outstanding and very helpful, secondly the private cottages are splendid with amazing attention to detail and the fireplace is an extra romantic bonus.

Couldn't be more pleased, thank you once again I'm sure we will be returning customers.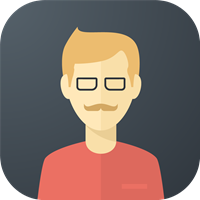 Perfect Getaway!
5 Star TripAdvisor Review

This is the second time my partner and I have stayed here and we will definitely be back again. The owners are so lovely and welcoming from the moment you arrive.
The private cottages are just perfect for a romantic getaway. Nice and clean and comfortable.
The breakfast hampers the next morning are the perfect finishing touch to a great escape.
Would recommend Witches Falls Cottages to anyone interested in a nice little escape.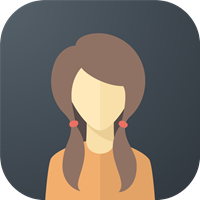 2 nights in a Private Cottage
5 Star TripAdvisor Review
Our stay was absolutely perfect. From the port & chocolates & friendly welcome on arrival. The little details around the place are really nice. The spa & fireplace were great. The breakfast was amazing with enough left over for lunch. Big selection of DVD's at reception, as well as complimentary coupons for tastings at a winery & distillery in the area.
We came away super relaxed, and just wishing we could stay a few nights longer.. Great area with a good bush walk just near by, we also walked in to town for dinner the first night, and toured the 3 wineries & 1 distillery in the area on the second day.
Sunset across the road is not to be missed!!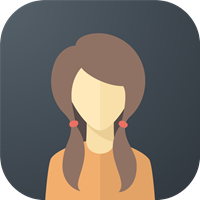 Absolutely Beautiful, Peaceful, Relaxing and Homely Place to Stay
5 Star TripAdvisor Review
We spent 2 nights in a romantic private cottage, double spa, fireplace, shower in the rainforest, enclosed by glass surroundings, breakfast hampers both mornings, the warm fresh baked bread was yummy, it felt like just myself and my partner and there was no-one else in the world.
My partner needed time away from it all and that is exactly what we both received, just so relaxing and quiet. We were welcomed on arrival by Kelly and Mark and they are just lovely genuine people who made sure we were well looked after in every respect.
Can highly recommend staying and we will be back next year.
If you are looking for somewhere unique and romantic to spend a weekend or longer then you must head to Witches Falls Cottages.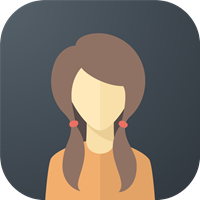 5 Star TripAdvisor Review
Worthy of 5 Stars ⭐️
5 Star TripAdvisor Review
Wow wow wow!! Definitely one of my FAVOURITES!
Witches falls cottages is just divine. I have only stayed in the original cottages so am not sure what the upgraded ones are like. I loved the fire place, the big open bathroom and the little outdoor space with the BBQ.
Our breakfast hamper was gorgeous and we truly enjoyed our stay. Very clean and tidy also!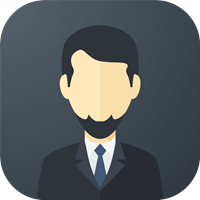 "Fantastic accommodation"
5 Star TripAdvisor Review
Outstanding place for a couple to stay away. The cottages are private, clean and great facilities. Very comfortable bed. Ordered the cheese platter and also the cooked breakfast hamper, that had delicious freshly baked bread. The hosts were very welcoming, and provided excellent service. We will book again, great for a summer destination and winter. Highly recommend.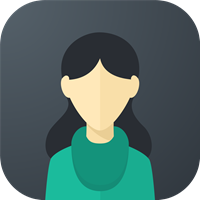 A wonderfully relaxing stay in paradise
5 Star TripAdvisor Review
We spent two wonderful nights in Cottage 5 - one of the rain forrest cottages. A very charming, warm & cosy cottage with a two person spa bath in a very large bathroom, half of which is enclosed in glass walls and adjoins a small courtyard with a tropical garden, giving the feeling of bathing outside.
We thoroughly enjoyed doing absolutely nothing but relaxing, enjoying some local wine, cheese & produce and the gratefully received complimentary port & chocolates. The breakfast hampers are a lovely homely touch, thank you.
We will be back.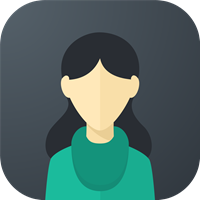 "Honestly love this place!"
5 Star Facebook Review

The best location, where it's close to the wineries and activities plus the cliff views! The venue itself is super cute, where our cabin was so private and quiet. It had a gorgeous little garden and BBQ which we put to good use a couple of times, and a massive tub in a glass ceiling bathroom with a green plant wall (plus the sliding door opens to another garden).
The breakfast baskets are great. We ordered a cheese platter for the first day and it was amazing. Our hosts were the sweetest. Honestly love this place!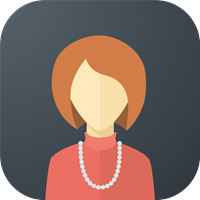 Absolutely brilliant!
5 Star TripAdvisor Review
Exceeded our expectations in every way. The location of our private cottage was so secluded, and yet so close to everything. Fit-out and facilities of exceptional quality, and the breakfast hamper was amazing.
All the staff there were incredibly welcoming and helpful. We'll be back!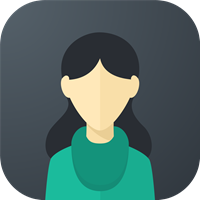 "Romantic and restful"
5 Star TripAdvisor Review
One of the best places I have ever stayed. If you want a romantic getaway, this is the place to go. Cosy stone cottages, nestled amongst rain forest gardens. The cottage has simply the best bathroom I have ever used. A glass ceiling and wall but complete privacy. We sat in the spa sipping champagne, looking at a lovely tropical garden and the stars above.
In Winter, there is a fireplace. In the Summer heat, an air conditioner cools the room as a ceiling fan on the bamboo roof spins lazily away. Each cottage has a private tropical courtyard to enjoy a cold one in, and to cook up the world class breakfast hamper included in your stay. Enjoy the complimentary port and chocolates on arrival when you are welcomed by the charming hosts Mark and Kelly. Located within walking distances of a great pub and restaurants too. Worth every cent.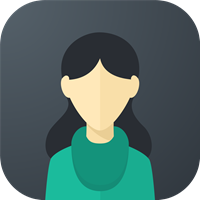 Great place for a relaxing weekend getaway
5 Star TripAdvisor Review
We had a fantastic weekend away in a very private, extremely relaxing, and cosy cottage. Really did feel we were away from everything.
Hosts were friendly and very accommodating. Couldn't ask for more.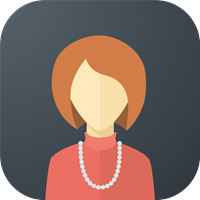 Surrounded by pristine rainforest
Our split level stone gable cottages with polished timber floors are nestled among flowering scented gardens and towering Rose Gums while just next door is the spectacular Witches Falls section of the Tamborine Mountain National Park.

A wonderful pristine rainforest in your 'own backyard' which you can walk and explore at your leisure.
Witches Falls Cottages are the perfect accommodation and in the perfect location, with three wineries, walking trails in the national park, a fabulous lookout to see the sunset, the village and antique shops all within a short walk, for either short or long stays.

We have accommodation Gift Vouchers available in a variety of Packages - perfect for that 'giving' moment and for spoiling that someone special!
Packages as displayed and described on our website and on the online booking system do include your stay in a Private Rainforest Spa Cottage.

You can certainly add extras to your stay or to a package. When you book your cottage online you will find them available to add to your booking after selecting your preferred room type or you can just give us a call on +61 7 5545 4411.
Your Private Rainforest Spa Cottage on Tamborine Mountain - Featuring..
(All of our private cottages have identical features..)
** We provide free wireless for all our guests. The strength of the signal can vary depending on the location of your cottage and the device you use.
To see all of our many Dining options (Breakfast, Dinner, Platters and more...) please visit our Dining Experience Page
A bottle of bubbly or wine can be ready in your room for when you arrive!
Private Rainforest Spa Cottage - Bed and Breakfast Rates (please note terms & conditions below)*
Check the Availability of your Private Rainforest Spa Cottage
visit our secure booking page and book directly for the best rates!
** As we are very busy at the moment your preferred room type (Private Rainforest Spa Cottage) may be fully booked and not available on the days you desire.
When you are on the secure Booking Page, should the calendar show available dates but when you select those dates no rooms are actually displayed (see message below)
Sorry, there is no availability for your selected dates. Please choose different dates. Alternatively you can call us on +61 7 5545 4411.
then please use the 'Check for all room types' button below which will show any availability for ALL room types (a two night minimum applies to all bookings).
This will give you the opportunity to book an other room type i.e. Rainforest Spa Suite or a Premium Spa Cottage for your desired dates if available.
All of our rates are per night for a Private Rainforest Spa Cottage for 2 Adults, including your choice of BBQ or Gourmet Breakfast Hamper with homemade bread delivered fresh to your cottage each morning.
Mid-week rates apply from Monday to Thursday - Weekend rates apply on Friday, Saturday & Sunday
To book your stay in a Private Rainforest Spa Cottage please use our Secure Online Booking System or Contact us should you need any assistance. We are always happy to help and offer any advice.
Please refer to our Image and Video Library for a further insight on our Cottages and our beautiful location.
Our Check-in time is from 2pm, Check-out is at 10am

Please read some Media Articles and Blogs and hear their stories about Witches Falls Cottages and Tamborine Mountain.
Gift Vouchers Available All Year Round
Why not spoil that special someone in your life and purchase a Witches Falls Cottages Gift Certificate online now?

Your Private Rainforest Spa Cottage
Witches Falls Cottages Team
Your Friendly Hosts
Your personal Invitation to visit delightful Witches Falls Cottages
Witches Falls Cottages Team your hosts, welcome your enquiries and we invite you to visit Witches Falls Cottages on beautiful Tamborine Mountain. Delightfully different private accommodation for couples. Come on up and try us, and stay for awhile. Let our Cottages and Tamborine Mountain put you under a spell and charm and captivate you. Why not become another one of our happy, satisfied guests, Contact Us Now