Relax, Rejuvenate & Reconnect...
Witches Falls Cottages Private Accommodation for Couples
Your Rainforest Spa Suite
Immerse yourself in nature and enjoy the local fauna and flora!
The Suite is our smallest room but if you like the idea of the outdoor spa this one could be for you.
Like all our other accommodation the suite features a fireplace (seasonal) and a BBQ in the private courtyard garden.
The Suite is attached to your Hosts Residence but has a separate entrance from the outside and is absolutely private. As we only have one Suite available, please book ahead to make sure you don't miss out.

Arriving at the lush green environment of Tamborine Mountain is like entering a totally different world.

Combined with the relaxed and private ambience of Witches Falls Cottages, which is ideally situated right opposite Queensland's oldest National Park you have entered into nature's paradise. And yet still you are only less than one hour's drive from Brisbane and 30 minutes drive from the Gold Coast.

As with our five private cottages, the Rainforest Suite is especially configured for Adults only, with one bedroom and a queen-size bed. Maximum occupancy is two Adults.

Are you looking for some relaxation and quality time by yourself? Why not give us a call or send us an email for a special quote.

The comfy Rainforest Suite is ideal for lovers of the outdoors and guests travelling by themselves.

The Suite is attached to the Owners Residence on one side but is absolutely private and has its own separate entrance from the outside.
The Rainforest Spa Suite's 'piece de resistance' is the large comfortable double spa which is situated outside of your suite, under a little roof in your own private courtyard garden!

If you ever get out of that wonderful Spa you might want to explore your surrounds and discover what the Mountain has to offer you. With three wineries, walking trails in the national park, a fabulous lookout to see the sunset, the village and antique shops all within a short walk you are in the perfect location.

You can certainly add any extras or packages. When you book your room online you will find them available as 'extras' to add to your booking of the Rainforest Suite. Or you can just give David and Daniela a call on +61 7 5545 4411.
(Packages as displayed on our website and online booking system include a stay in a Private Cottage)
Birthday Retreat
5 Star TripAdvisor Review
Stayed here last year as a surprise purchase for my partner for four nights for his birthday. The rainforest suite is absolutely beautiful, the
outdoor spa is the best..
Say hello to your little bird friend that will visit you in the mornings , there's a bunch of sketches of him in the guest book if you want to spot
him.
Across the road and a moderate level treck through the forest will lead you to the beautiful Witches Falls, or enjoy one of their locally sourced
hampers and cook your own breakfast in the mountains.
I've since bought a voucher for my parents to stay this weekend. Money well spent
Stayed: October 2018, travelled as a couple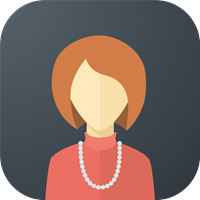 Thank you also for the great customer service you are amazing!
5 Star Facebook Review
We stayed in the rainforest suite 9th till 11th May 2018, we arrived and were greeted with smiles they we very lovely and extremely helpful giving us plenty of information, it was absolutely amazing the room was perfect and the breakfast was to die for we choose the BBQ breakfast.
We will definitely be back thank you also for the great customer service you are amazing. Thank you very much.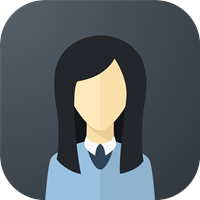 Anniversary weekend
5 Star TripAdvisor Review
What a place to go to, we got the rainforest cottage, which was a lovely size with an outdoor spa, very nicely hidden in its own area. Breakfast is hand delivered in the morning with freshly baked bread, and we opted for the BBQ style breakfast and cooked our own.
This was one of the nicest areas and places we have stayed in, just perfect for a romantic weekend, rated 5 as we don't have 6 on here!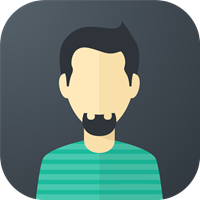 Perfect short romantic break
5 Star TripAdvisor Review
You'd be hard-pushed to meet finer hosts than these folk. Informative, not intrusive, understanding and helpful. They were perfect, as was the room.
We stayed in the Rainforest Suite, which is everything you need for a romantic stay ; en suite, outdoor spa bath, barbie, woodburner - just delicious. As were the breakfast choices, generous and tasty.
The welcoming sherry when we arrived set the tone, we felt spoiled beyond belief. We did manage to venture out, strolled along to the town for supplies and a light lunch at Clancy's, but really we just wanted to wallow, so we did.
Couldn't be more grateful, to my hosts and to my partner for planning the trip.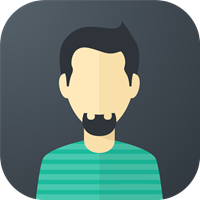 Relaxing and romatic
5 Star TripAdvisor Review
We stayed in the room with spa outside. Very comfortable and relaxing feel, breakfast hamper was fantastic. Highly recommend for a couple's getaway. Quiet space, friendly staff and very clean.
We are very happy guests. Thank you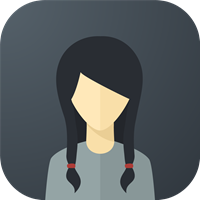 Your Rainforest Spa Suite on Tamborine Mountain - Features..
Free Wifi**
Complimentary Port wine and Chocolates on arrival.
bullnose veranda
cosy fireplace (seasonal)
reverse cycle air-conditioning
private, secluded individual courtyard
spacious double spa - outdoors in your own private courtyard garden
covered BBQ area
private indoor / outdoor dining
stereo system with Radio, CD and ipod / iphone dock to play and charge your ipod / iphone, DVD player and TV
kitchenette (fridge, kettle, toaster and microwave, crockery, glasses etc. for two, tea, coffee, sugar, milk etc and your BBQ tools)
hair dryer
bathrobes
wardrobe
ironing facilities
torch (to find your way home from Clancy's Irish Pub!)
Breakfast delivered to your room - our bread is home made and absolutely yummy! Our produce is sourced from the best local suppliers. For something very different try our champagne breakfast.
Scrumptious BBQ hampers or Cheese Platters can be prepared for you to enjoy an afternoon snack or a moonlight dinner in your own private courtyard.
** We provide free wireless for all our guests. The strength of the signal can vary depending on the device you use. The strongest signal is near our reception.
To see all of our many Dining options (Breakfast, Dinner, Platters and more...) please visit our

Dining Experience Page

.
A bottle of bubbly or wine can be ready in your suite for when you arrive!
Our rates for the Rainforest Suite for two adults start from $260 per night midweek and include your choice of Breakfast Hamper with homemade bread delivered to your suite each morning.
Rainforest Spa Suite - Bed and Breakfast Rates (please note terms & conditions below)*
MIDWEEK RATE
Valid Monday - Thursday
Short Stay - single nights available
$260 /per night for 2 Adults
WEEKEND RATE
Valid Friday - Sunday
Short Stay - 2 Night minimum applies
$310 /per night for 2 Adults
* Single Nights subject to availability,
on Friday and Sunday night,
very rarely on Saturday night
*STAY LONGER & SAVE
Valid Monday - Thursday
4 Night minimum applies
$225 /per night for 2 Adults
Valid Friday - Sunday
4 Night minimum applies
$275 /per night for 2 Adults
Check the Availability of your Rainforest Spa Suite
visit our secure booking page and book directly for the best rates!
*please enter your prefered stay dates into the booking system, by default only one night is selected and due to the 2 night minimum of this room type on weekends, no availability might be is displayed.
All of our rates are per night for the Rainforest Spa Suite for 2 Adults, including your choice of BBQ or Gourmet Breakfast Hamper with homemade bread delivered fresh to your suite each morning.
Extend your break! Stay with us for 3 Nights or more and we will give you the extra nights at a discounted rate!
Mid-week rates apply from Monday to Thursday -- Weekend rates apply on Friday, Saturday & Sunday
** Please note that we do require a minimum booking of two nights over the weekend if your booking includes a Saturday night.
Single nights are subject to availability. As most of our guests book Friday & Saturday night we often have single nights available on Sundays, sometimes on Fridays, only very rarely on Saturdays.
To book your stay in our Rainforest Spa Suite please use our Secure Online Booking System or Contact Daniela and David should you need any assistance. We are always happy to help and offer any advice.
Because we only have one Suite availability is limited and we recommend that you book early.
Should the Suite be booked already please have a look at our Private Cottages which offer the same big double spa and with a glass roof and glass sliding doors which you can open up you can create that special outdoor feel.
Please refer to our Image and Video Library for a further insight on our Rainforest Suite and beautiful location.
Our Check-in time is from 2pm, Check-out is at 10am
Please let us know if you wish an earlier check-in or later check-out.
Book one of our popular packages and you get PRIORITY for an early check-in and/or late check-out. You also get to keep a couple of Stubby coolers with our cute Witches Falls Cottages logo!
Please read the Media Articles and Blogs to hear their stories about Witches Falls Cottages and Tamborine Mountain.
Gift Vouchers Available All Year Round
Why not spoil that special someone in your life and purchase a Witches Falls Cottages Gift Certificate online now?

*rates are subject to change without notice - Terms & Conditions:
When booking over the phone a deposit of 50% of the total cost is required (full amount for 1 night stays).
When booking online the full amount of your booking is charged at the time of booking (unless otherwise agreed).
We do not take tentative bookings and your reservation is only secured once payment is made.
Your deposit or booking payment is fully refundable if the booking is cancelled more than 14 days in advance of your stay.
No refund if the booking is cancelled with less than 14 days notice.
We suggest that guests take out Travel Insurance, particularly for longer stays.
Your Rainforest Spa Suite
Daniela & David
Your Friendly Hosts
Your personal Invitation to visit delightful Witches Falls Cottages
David and Daniela your hosts, welcome your enquiries and we invite you to visit Witches Falls Cottages on beautiful Tamborine Mountain. Delightfully different private accommodation for couples. Come on up and try us, and stay for awhile. Let our Cottages and Tamborine Mountain put you under a spell and charm and captivate you. Why not become another one of our happy, satisfied guests, Contact Us Now