Relax, Rejuvenate & Reconnect...
Witches Falls Cottages - Private Tamborine Mountain Accommodation for Couples
Your Choice of Accommodation
Idyllic location for romantic getaways and short breaks!
Witches Falls Self Contained Cottages & B&B (Bed and Breakfast), offer you unique, comfortable, delightfully different accommodation on beautiful Tamborine Mountain, nestled in the Gold Coast Hinterland, less than an hour's drive from Brisbane and only 30 minutes from the Gold Coast.
All our rooms have a double spa, a fireplace for the cold winter months (seasonal) and a private outdoor space with covered BBQ area. We do cater for couples and are adults only.
Choose between our three uniquely different styles of accommodation.

Click below on the accommodation choice (tab) that you would like to obtain further details on and click on the 'Read More' link to take you directly to the individual accommodation page for all the details plus rates and how to book....
Happy Guest Testimonials below in a cool slider for you to view. See what others have to say about their stay at Witches Falls Cottages. Just scroll through at your leisure by using the red arrows or click on the images...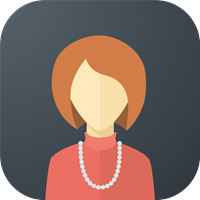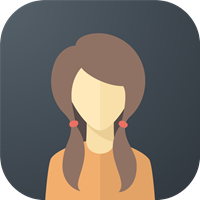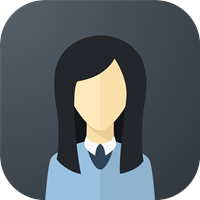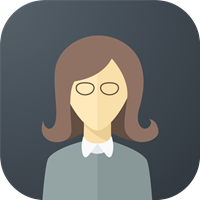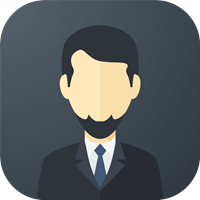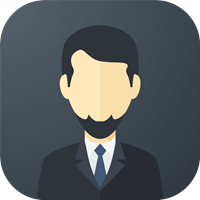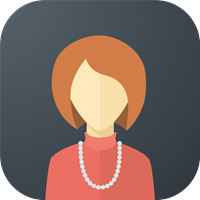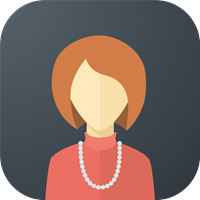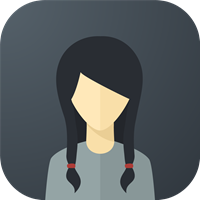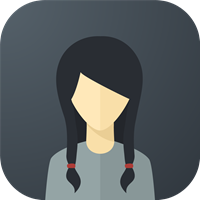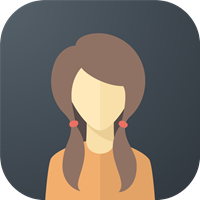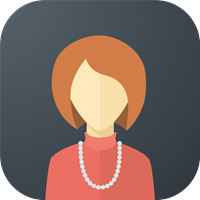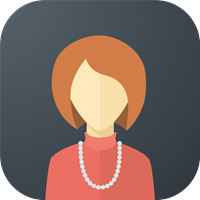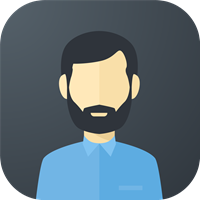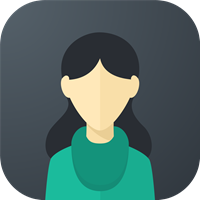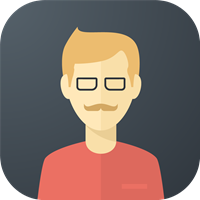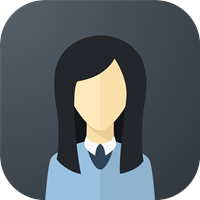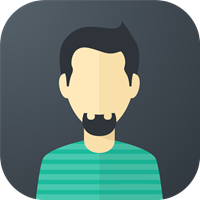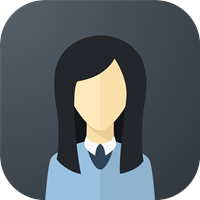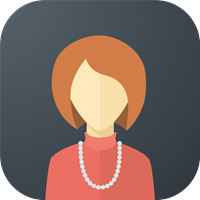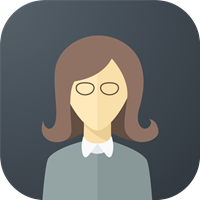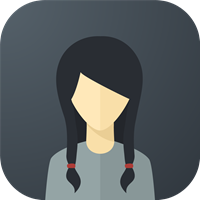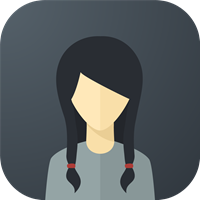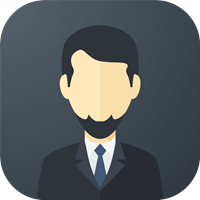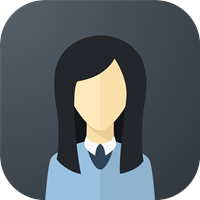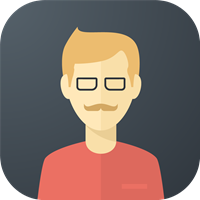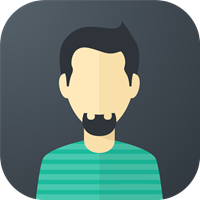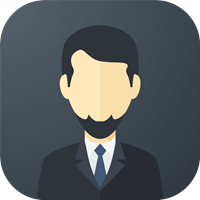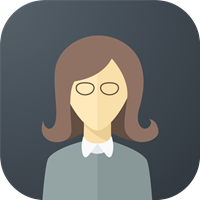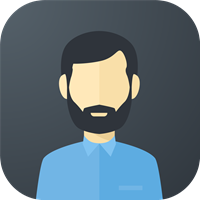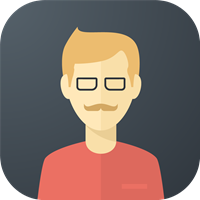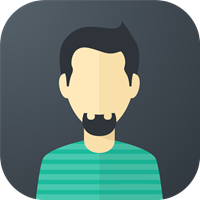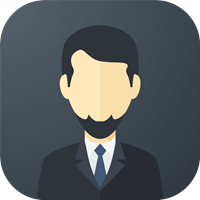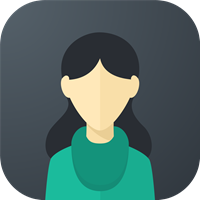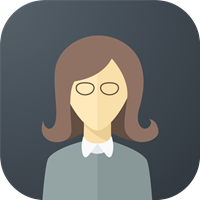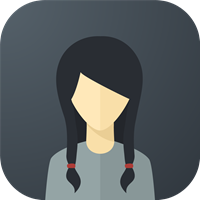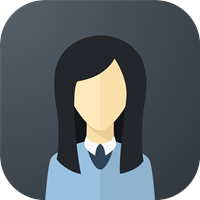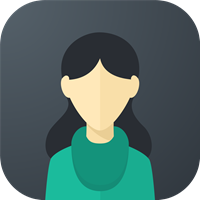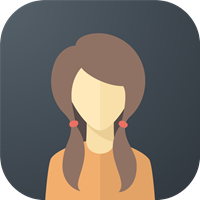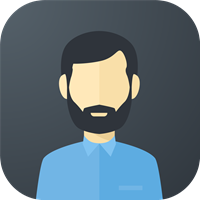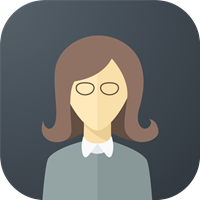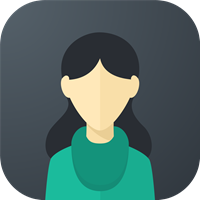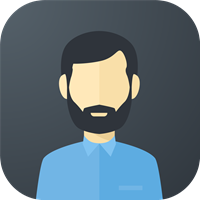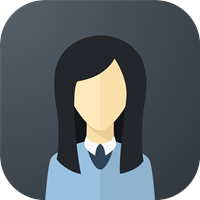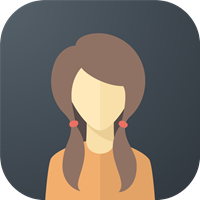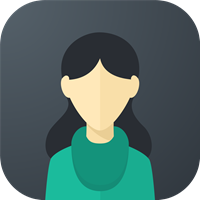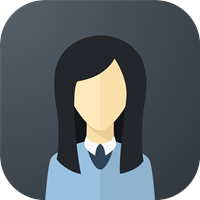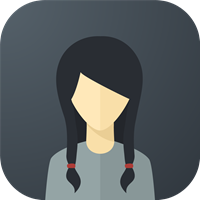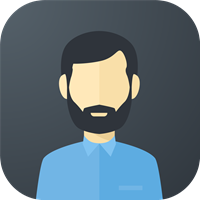 Beautiful Accomodation + Perfect Hosts = Relaxed Utopia
5 Star TripAdvisor Review
Everything we needed & hoped for was here...quaint, relaxing cottage set amongst serene Australian wilderness, garnished by occasional native bird song & crisp mountain air. Bettered only by the very approachable, easy going yet top shelf calibre of service from the hosts Mark & Kelly, what a team!!
Mark & Kelly had everything organised for us that we thought we'd need to organise ourselves, from Hot Air Balloon rides to massages they had it all effortlessly stitched up, before we even knew where to start. They're knowledge of the local area & services was of great help as well.
So, if you're looking for relaxing one on one time with someone special, star gazing from your Jacuzzi through the bathrooms glass ceiling above you, while the in room ,fireplace awaits your arrival with the locally sourced Cheese Platter delivered earlier to your door....then Witches Falls Cottages is definitely this place!
We'll be back & highly recommend it! Thanks again Mark & Kelly!!
"Incredible weekend getaway"
5 Star TripAdvisor Review
Spent 2 nights in one of the amazing premier cottages, was absolutely gorgeous. Spacious, private and incredibly peaceful. Kelly and Mark make you feel so welcome and each morning deliver a delicious breakfast hamper sourced from local and home grown ingredients. Cannot wait to come back.
5 Star TripAdvisor Review
"Everything at Witches Falls Cottages was magical"
5 Star Facebook Review
What can i say but WOW thank you so much David and Daniela what a beautiful place for our honeymoon the magic was definitely in the air we did not want to leave the spa the bed were amazing oh and the food so yummy we even had a Kookaburra come visit us twice everything at Witches Falls Cottages was magical Thank you from us both we will be back : )
"FANTASTIC!"
5 Star Facebook Review

What an amazing place.... Daniela and David are great hosts, very welcoming and friendly.... stayed here for two nights and did not want to leave... the breakfast hamper with fresh bread was a bonus...... looking forward to staying here again in the future!!! FANTASTIC!!!!
One of the best getaways we have had!
5 Star Facebook Review
My wife and I had a peaceful relaxing long weekend here.
Great breakfast delivered to your door each morning with fresh warm home made bread.
Most helpful staff one of the best getaways we have had!
"The perfect getaway!"
5 Star TripAdvisor Review
The best tonic for any couple wanting some time out - peace, privacy, outstanding service and the smell of the trees. We have been to a lot of B&Bs around the country and this is one of the best. Mark and Kelly are just the very best of hosts! A delightful couple!
And never have we taken the breakfast part of the B&B equation too seriously but the early morning hamper delivered to our door at precisely 0800 with fresh hot bread (baked on the premises) fresh eggs from the resident chooks and an assortment of cereals, jams, fruit, yogurt etc etc put a serious dent in our plans for lunch that day. Thoroughly recommended!
Room Tip: All cottages are private and surrounded by trees - a serious tropical hide out!
Warm & welcoming scenic getaway
5 Star TripAdvisor Review
If you're thinking 'get-away' for a couple of days (or more) of relaxation and enjoying the beauty of one of the most scenic and serene places on the planet, then you will have arrived at the doorstep of the Witches Falls Cottages, nestled on the peak of the scenic rim at Mount Tamborine: just one hour from Brisbane.
We managed a winter escape from the city for a couple of days midweek for my birthday and what a delightful surprise our cottage was on arrival! A wood fire burning, privacy surrounded by gorgeous gardens and the true comfort of a home away from home. We delighted in the 'al-fresco' style glass-enclosed shower and a spa filled with Tamborine's famous natural spring water. And our hosts couldn't have been more welcoming and obliging.
Nothing was too much trouble and we were thrilled with the freshly baked bread, locally produced herbs and other breakfast goodies placed in a hamper outside our door each morning. We enjoyed some of the many activities the mountain had to offer: bush walking, sunset gazing, wine tours, enjoying one of the many fine restaurants and more.
In fact the viewing platform to watch the sunset and view this amazing National Park, was just across the road from the cottages! But just relaxing in our warm and cozy retreat on a cold winter's day was equally wonderful and certainly recharged our batteries.
Thank you so much to our hosts for such a wonderfully warm, welcoming experience in this scenic getaway.
A truly luxury escape
5 Star TripAdvisor Review
A truely relaxing time with everything we needed!
Beautiful accommodation, gorgeous bathroom and spa.
Breakfast hamper was amazing with freshly baked bread and options for a cold or hot breakfast.
Beautiful gardens and surrounds location close to lookouts and walking tracks, you feel world's away, a truly luxury escape!
Wonderful few days
5 Star TripAdvisor Review
We had three nights in August. The cottage was large, plenty of room for a very comfortable bed, a lounge area, kitchenette, and a huge bathroom with a shower, toilet and a spa. There was also a verandah with a BBQ, and a wood heater in the lounge. Air conditioned as well.
Our cottage was equipped with facilities for those with a disability.
As mentioned by others the breakfasts are fantastic, plenty of choice, very generous and quality ingredients.
The managers, Kelly and Mark, are wonderful hosts. Very friendly and helpful.
Absolutely the best couples getaway you will find
5 Star Facebook Review
Absolutely the best couples getaway you will find, loved the bath outside in rain forest, everything was perfect. The amazing breakfast hamper delivered every morning.
The bread freshly baked still warm the owners are amazing these guys are fantastic, highly recommend.
"Witches Falls!"
5 Star TripAdvisor Review
I had always wanted to spend a Romantic Weekend at Witches Falls Cottages. So, on our 20th Wedding Anniversary, we did! It was a cold, wet weekend which worked out quite perfectly really. We stayed in and took advantage of the wood fire, cosy cottage, soft bed, Spa Bath and some DVD's. Have you ever sipped port and eaten chocolate in a spa bath...for breakfast? We did! Yummmmm.
"Honestly love this place!"
5 Star Facebook Review

The best location, where it's close to the wineries and activities plus the cliff views! The venue itself is super cute, where our cabin was so private and quiet. It had a gorgeous little garden and BBQ which we put to good use a couple of times, and a massive tub in a glass ceiling bathroom with a green plant wall (plus the sliding door opens to another garden). The breakfast baskets are great. We ordered a cheese platter for the first day and it was amazing. Our hosts were the sweetest. Honestly love this place!
Felt like home
5 Star TripAdvisor Review
My husband and I had grand plans for a full on anniversary jam packed weekend.......
We pulled in and thought how quaint and Danni is beautiful, After checking in we were led to our rainforest suit. O.M.G. the cutest little fire place already to light sitting in the corner of a the loveliest private oasis of your own.
Secluded outdoor spa tucked into the lush garden that boarders your own raised and covered BBQ deck. All grand plans went out the window we lit the
fire and pretty much bunkered in for the entire weekend.
The BBQ breakfast hamper (delivered to doorstep each morning) with a full loaf of freshly baked bread - thank you Dave and an abundance of local produce was more than enough to see us through the day. We travel all over the world and have never felt so at home.
We will be back to recharge and unwind next year for sure!
Tip * take cooler bucket to put beside the spa so you can keep the drinks coming without moving 😉
Beautiful weekend getaway..
5 Star TripAdvisor Review
The bathroom was to die for, my dream!
Loved the breakfast hampers each morning. We stayed for my partners birthday for two nights. Very cosy, loved getting the fire going.
Thank you very much for a wonderful weekend.
Can't wait to come back again soon!!!
"Superb"
5 Star TripAdvisor Review
My husband and I stayed here for our 20th wedding anniversary for 3 nights. It is very secluded, romantic and would recommend highly. Breakfast baskets are fabulous, cottages are so well stocked, we didn't want to go anywhere else. Service is impeccable and price is spot on. Will definitely be back!
5 Star TripAdvisor Review
Gorgeous cottage, great location, lovely hosts
5 Star TripAdvisor Review
Cottage was absolutely gorgeous with beautiful bathroom in tranquil setting but very close to all that Tamborine Mountain has to offer. Fantastic breakfast with home made warm bread delivered to your door.
Hosts so friendly. Couldn't fault anything. Highly recommended!
Wonderful Retreat!
5 Star TripAdvisor Review
Mt Tamborine offers a variety of experiences from walking tracks through rainforest, swimming holes, waterfalls, glowworm caves, wineries and on it goes.
The cottages are a gem near the Witches Falls Track. Beautifully presented with everything you could want including a hamper breakfast, spa bath, wifi, and enough cooking equipment to be self-contained if you desire.
Loved the entire experience and the wonderful hosts were friendly but left us alone to enjoy the peace and quiet unless we needed anything.
Would highly recommend these beautiful cottages for a stay.
Amazing night stay.
5 Star Facebook Review
Spa with a view and the sound of nature was so amazing!
Thank you
Perfect short romantic break
5 Star TripAdvisor Review
You'd be hard-pushed to meet finer hosts than these folk. Informative, not intrusive, understanding and helpful. They were perfect, as was the room.
We stayed in the Rainforest Suite, which is everything you need for a romantic stay ; en suite, outdoor spa bath, barbie, woodburner - just delicious. As were the breakfast choices, generous and tasty.
The welcoming sherry when we arrived set the tone, we felt spoiled beyond belief. We did manage to venture out, strolled along to the town for supplies and a light lunch at Clancy's, but really we just wanted to wallow, so we did.
Couldn't be more grateful, to my hosts and to my partner for planning the trip.
"Amazing Weekend!"
5 Star TripAdvisor Review
I chose Witches Falls cottages on a recommendation from a close friend. The purpose was for my partner and I to escape hectic working life and have some time to ourselves. Well this place not only met our expectation, it exceeded it.
With amazing customer service, we felt like we were important, and that our comfort and needs were important. The beautiful cottages were private with all our needs met, and we felt very comfortable in knowing we could ask for anything.
We will be going back there as soon as possible. The freshly baked bread each morning just added to the indulgence this place offers at a very reasonable price.
Fantastic romantic private getaway!
5 Star TripAdvisor Review
Gorgeous hosts, gorgeous room, gorgeous spa!
Amazing beakfast provided to cook yourself in your private patio.
Very private room, did not realy see or hear other guests during the stay.
Lots to do in the area.
Fantastic sunset directly across the road.
Will definitely be going back.
5 Star TripAdvisor Review
Beautiful place tucked away in the mountains with gorgeous views and very friendly and accommodating owners.
We stayed for two nights and it was very peaceful - the breakfast hampers delivered both mornings were absolutely delicious, the rooms were very clean and tidy and the owners were so lovely and friendly.
Will definitely be going back.
"Fantastic service, facilities and location"
5 Star TripAdvisor Review
I really loved the premium cottage I recently stayed in for 3 nights. I booked at the last minute, and the managers Mark and Kelly were so friendly and helpful. The basket of breakfast goodies every morning was awesome, as was the spa bath with the clear roof - great view of the rain and lightning! Will definitely stay here again.
"A touch of luxury, minimal fuss and some time to 'recharge'"
5 Star TripAdvisor Review
Location is perfect. Walking distance to distillery and wineries... an amazing rainforest walking trail right across the street... and a beautiful lookout spot just a few meters up the road. David's recommendation of a bottle of wine and a sunset here was spot on, it was a highlight of our trip. An ideal choice if you're looking for a touch of luxury, minimal fuss and some time to 'recharge' in the mountains.
Great Couples getaway!
5 Star TripAdvisor Review
This is the 3rd time we have visited the cottages!
They have a great breakfast included, an amazing VERY large bathroom with an amazing spa bath for two (see photo), a fire place with real wood and the surrounds are quite charming!
Great getaway for a night or two! There is a great 3km walk only 2 mins across the cottages!
Well worth the investment!
Relaxing, tranquil getaway...
5 Star TripAdvisor Review
We needed a break just to getaway from work and the hustle and bustle.
Found Witches Falls Cottages and they looked amazing. We visit Tamborine Mountain regularly but have never stayed there. We were met by David and he was very helpful and it was great to get detailed information on how to light the fire etc.
There were very thoughtful touches throughout like the small decanter of port, port glasses and some lovely chocolates to enjoy in front of the fire. Heated towel rail in the amazing bathroom.
The breakfast hampers and the BBQ hampers are huge so make sure you bring your appetite. It was great to be able to feed any leftovers to the chickens to thank them for their fresh eggs.
We will certainly be back. The hosts were there if needed but very respectful of your privacy. The premium cottage we stayed in was as pictured on the website. The king size bed was amazingly comfortable.
Very comfortable, relaxing and tranquil spot. Totally recommend this as a romantic getaway.
Truely amazing!!!!
5 Star Facebook Review
Never felt so relaxed. Such an amazing atmosphere and wonderful staff running the show. The breakfast hamper was divine.
We miss it already!
5 Star TripAdvisor Review
We stayed in cottage 6 for 3 nights. David the host is an amazing gentleman with a lot of knowledge of Tamborine mountain.
The cottage itself is beautiful and spacious and very cosy with air conditioning and a fireplace (that is already ready to light).
Breakfasts are amazing and delivered in the morning. Champagne and roses on arrival are just the beginning.
Go ahead and stop reading the reviews and go and book your awesome weekend away with Witches falls cottages.
We will be back
Ultimate stay for a private getaway
5 Star Facebook Review
This place is the ultimate stay for a private getaway.
My wife and I are repeat guests, David & Daniela, more recently, Mark & Kelly, are the perfect hosts.
Weekend Getaway for Birthday
5 Star TripAdvisor Review
Such a wonderful weekend away for my partners birthday weekend, breakfast basket delivered daily with all fresh local produce.
Spacious private outdoor area with large outdoor spa which was amazing. So close to everything and walking distance to wineries too 😁😁 Comfy bed too and modern decor.

The couple that run the place are lovely and also let us check in early too and very helpful too with giving us an insight of what to do at tamborine mountain will definitely stay here again.
Absolutely loved it - will be back again
5 Star TripAdvisor Review
Post Christmas Getaway
Wanted to getaway close to home...
We popped up to the mountain and was delightfully surprised by these cottages!
Cosy, inviting, and very comfortable.
Host's were excellent, fresh bread daily with our breakfast - yum...
Private, everything you need to be self sufficient
Bed is comfy
Spa was on point
Absolutely loved it - will be back again
David took care of my surprise for my partner; Hot Air Ballooning + Private Couples Massage - just wonderful...
Great Place to Stay
5 Star TripAdvisor Review
Firstly, thank you Dave for your hospitality - wonderful host.
The cottage was exceptionally clean, spacious & very comfortable. A lot of thought has been put into your stay with everything you need.
Now the breakfasts - I have to say they are the best I have experienced & show cased with the warm yummy homemade bread each morning.
We thoroughly enjoyed our 4 night stay and would strongly recommend the Witches Falls Cottages to anyone intending to stay at Tamborine Mountain.
Anniversary weekend
5 Star TripAdvisor Review
What a place to go to, we got the rainforest cottage, which was a lovely size with an outdoor spa, very nicely hidden in its own area. Breakfast is hand delivered in the morning with freshly baked bread, and we opted for the BBQ style breakfast and cooked our own.
This was one of the nicest areas and places we have stayed in, just perfect for a romantic weekend, rated 5 as we don't have 6 on here!
Definitely one of the best places we have ever had the pleasure of visiting
5 Star TripAdvisor Review
Stayed at this amazing place for a couple of nights. Absolutely amazing and so perfect.
Mark and Kelly (Management) are amazing and so welcoming. They provided the best service and made our stay unforgettable. All the small touches made things completely perfect. Will definitely be staying there again!!!
THANK YOU MARK AND KELLY!!!!!
5 Star TripAdvisor Review
Amazing time away!!
5 Star Facebook Review
Staff did a great job. We had fresh towels delivered with yummy chocolates HOW THOUGHTFUL! Not only that, but the whole experience was amazing. clean, tidy, quiet and very homely.
On arrival the heating was on and nice music playing in the background. Every thing had a personal touch and the breakfast hampers were wonderful.
Thank you!
"Romantic Weekend Away"
5 Star TripAdvisor Review
Hubby and I were after a romantic weekend away to be able to enjoy some much needed relaxation and revitalisation time together. Your retreat delivered just this and more! Everything was amazing and we cannot flaw anything! The cottage was stunning and equipped with everything we needed, the rose petals created a romantic setting and calmness, the food delivered right to our door was absolutely delicious and fresh (The bread was my favourite ); And the privacy was very much appreciated.
The massages which were included in our booking was something which we couldn't wait for and this also exceeded our expectations! We were provided highly professional staff and made to feel very comfortable during our massages .
We came to your retreat tired, run down, stressed and still in our work clothes. We left feeling fresh, revitalised, renewed and even more in love.
I feel being run by a husband and wife, really enables the opportunity to provide that personal understanding/perspective of what couples are looking for when they are looking for some quality time away and you are just beautiful people/a beautiful couple who ensured we were provided everything we were after and more!
We will definitely be back and we would highly recommend you and your retreat to anyone and everyone!
Thank you again!
5 Star TripAdvisor Review
Amazing service in an awesome retreat
5 Star TripAdvisor Review
Wish we had longer, had the luxury of 1 short night for our wedding anniversary.
Loved the tranquil, relaxing cottage and surrounds. Amazing attention to detail, nothing was forgotten.
The hosts even made our homemade bread/brekky an hour early knowing we had to leave earlier than the usual breakfast delivery time.
Thanks so much, we loved our stay and will be back!
Rainforest Haven
5 Star TripAdvisor Review
Took myself to Witches Falls Cottages for a solo birthday indulgence, & it was wonderful. The cottage was secluded whilst being part of a small complex, immediately across the road from Witches Falls National Park.
Everything was impressive — warm ducted air, large comfortable bed, functional kitchenette, wood burning stove (great atmosphere at night), private courtyard with barbecue (to cook your own breakfast the way you'd like it), & a sensational bathroom with a huge spa bath & beautiful glassed shower (so you could look out at the trees & sky). Faultless!
Each morning the aroma of freshly baked bread signalled the arrival of the breakfast basket — how I loved that aroma — with more food than I could consume in one meal (but happily made use of later in the day.
Witches Falls Cottages Team were excellent, genuinely friendly hosts
Really enjoyed everything
5 Star Facebook Review
The quiet & private accommodation set in an incredibly atmosphere
we had a kind & friendly welcome on arrival, very thorough with information about the area as to what to see and do.
Beautiful breakfast hamper provided both mornings of locally acquired produce
including delicious fresh baked bread by David. Magnificent Port/ Liquor and chocolates awaited us on arrival to our cottage
Outdoor spa set in a lovely private rainforest courtyard. Very quiet & relaxing. Really enjoyed everything, Highly recommended for a stay there.
Lovely spot!
5 Star TripAdvisor Review
We came here for a relax after our wedding and found it a beautiful place to stay! It is close to the bars and restaurants and a very unique luxurious getaway! The room was clean and spacious and the bathroom was fantastic!
Would highly recommend!
"What a truly magical place!"
5 Star TripAdvisor Review
Everything is just as it should be, from the moss covered paths leading to the thoughtfully designed cottages with their stunning bathrooms through to the little touches like the port & chocolates on arrival and the not so little touches like the breakfast banquet! Fantastic! There is much to see and to do on the mountain, but this special place also allows you to just 'be'. Thank you so much. We will be back!
Mini honeymoon
5 Star TripAdvisor Review
A wonderful place to spend 2 nights away for our mini honeymoon. Cosy, private and warm.
We had a great time. Great customer service,close to everything.
The Bbq brekky was delicious, that homemade bread!
Thanks again guys we will return!
A wonderfully relaxing stay in paradise
5 Star TripAdvisor Review
We spent two wonderful nights in Cottage 5 - one of the rain forrest cottages. A very charming, warm & cosy cottage with a two person spa bath in a very large bathroom, half of which is enclosed in glass walls and adjoins a small courtyard with a tropical garden, giving the feeling of bathing outside.
We thoroughly enjoyed doing absolutely nothing but relaxing, enjoying some local wine, cheese & produce and the gratefully received complimentary port & chocolates. The breakfast hampers are a lovely homely touch, thank you.
We will be back.
How's the serenity!
5 Star Facebook Review

This is the most beautiful and relaxing place to stay, we stayed there 8 years ago for our wedding anniversary and went back for our 23rd this week. The owners are lovely and have made this into the perfect get away spot.

With a fireplace, the two people spa, the awesome gourmet breakfast basket, the beautiful setting. I did not want to leave.
How's the serenity!
Breakfast was amazing
5 Star Facebook Review
Cannot fault this beautiful retreat, the breakfast was amazing loved the spa and the fireplace.
Spacious rooms, thoughtful amenities, quiet rooms.
We will be back for sure on a yearly basis. Thank you so much.
Beautiful place! Excellent getaway for couples
5 Star TripAdvisor Review
An absolute 5 star experience, with views to die for, amazing foods, gorgeous caretakers and even scrap eating chickens!
Amazing, definitely going back ASAP.
The privacy was amazing, and a mid week visit was perfect for a little sanctuary getaway!
Quaint little getaway in the forest..
5 Star TripAdvisor Review
Our daughter bought us a gift voucher to Witches falls and was absolutely delighted, the modern little room, the outdoor settings,and spa for two set up outside,surrounded by trees was awesome.
The amazing breakfast hamper in the morning was perfect.
wish we could of stayed longer and would recommend it for a little getaway..loved it,and the owners were so polite,and accommodating..was perfect
The breakfast was awesome
5 Star Facebook Review
Absolutely amazing. We had two nights stay the breakfast was awesome and the hospitality was excellent.
Highly recommend to anyone that is wanting a romantic getaway.
Will be back for sure.
Anniversary Weekend
5 Star TripAdvisor Review
A fabulous weekend . We were very well looked after and our cottage was spotless!
Our hosts were very helpful and nothing was too much trouble.
Would highly recommend to anyone wanting a romantic getaway or somewhere to recharge.
Will certainly be back! The Wilson's.
Picturesque location that is great value for money
5 Star TripAdvisor Review
We stayed for 3 nights to celebrate my partner's 50th.
The cottage we stayed in was clean and comfortable. The bathroom atrium was spectacular and created a very relaxing spa bath environment.
The breakfast inclusions were generous and the fresh bread delivered daily was delish. We enjoyed BBQing our breakfast at our leisure on our lazy mornings.
We visited the surrounding wineries and the local Irish bar, all of them within walking distance.
Our hosts were very welcoming, and nothing was too much trouble.
We will definitely recommend for our friends.
Witches Falls Cottages Team
Your Friendly Hosts
Your personal Invitation to visit delightful Witches Falls Cottages
Witches Falls Cottages Team your hosts, welcome your enquiries and we invite you to visit Witches Falls Cottages on beautiful Tamborine Mountain. Delightfully different private accommodation for couples. Come on up and try us, and stay for awhile. Let our Cottages and Tamborine Mountain put you under a spell and charm and captivate you. Why not become another one of our happy, satisfied guests, Contact Us Now