Relax, Rejuvenate & Reconnect...
Witches Falls Cottages - Private Tamborine Mountain Accommodation for Couples
Your Choice of Accommodation
Idyllic location for romantic getaways and short breaks!
Witches Falls Self Contained Cottages & B&B (Bed and Breakfast), offer you unique, comfortable, delightfully different accommodation on beautiful Tamborine Mountain, nestled in the Gold Coast Hinterland, less than an hour's drive from Brisbane and only 30 minutes from the Gold Coast.
All our rooms have a double spa, a fireplace for the cold winter months (seasonal) and a private outdoor space with covered BBQ area. We do cater for couples and are adults only.
Choose between our three uniquely different styles of accommodation.

Click below on the accommodation choice (tab) that you would like to obtain further details on and click on the 'Read More' link to take you directly to the individual accommodation page for all the details plus rates and how to book....
Happy Guest Testimonials below in a cool slider for you to view. See what others have to say about their stay at Witches Falls Cottages. Just scroll through at your leisure by using the red arrows or click on the images...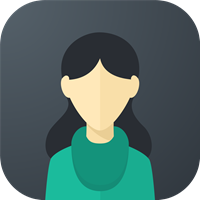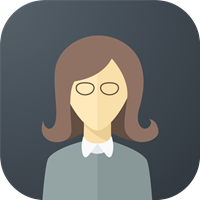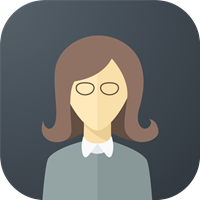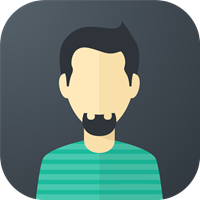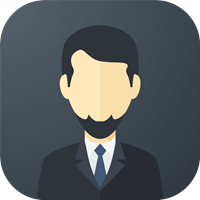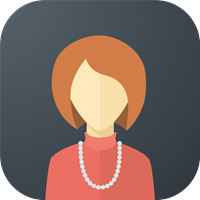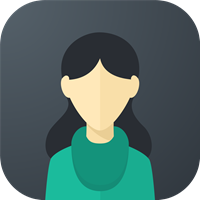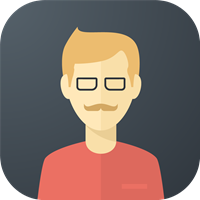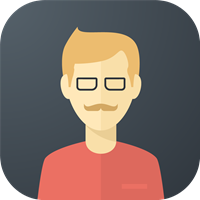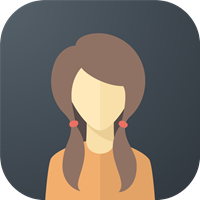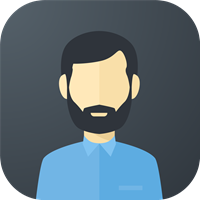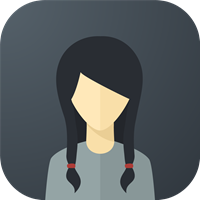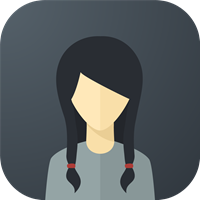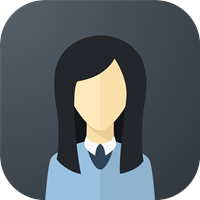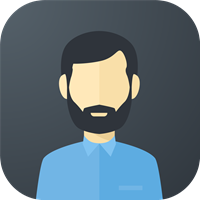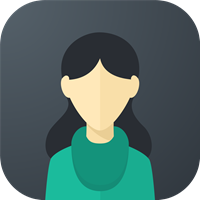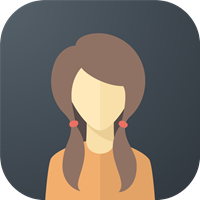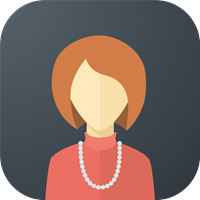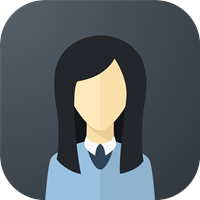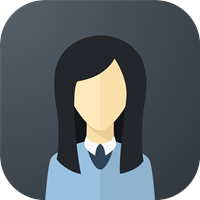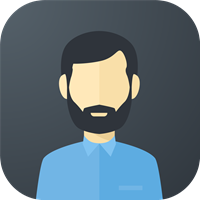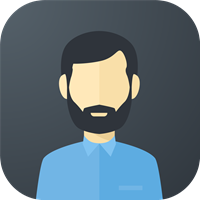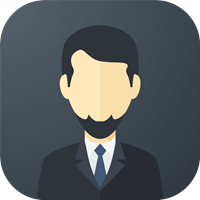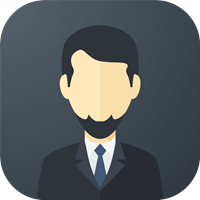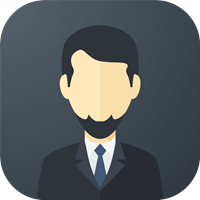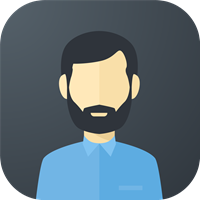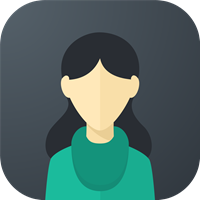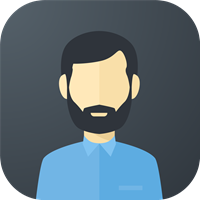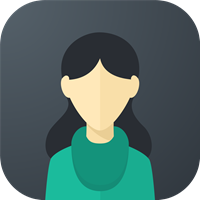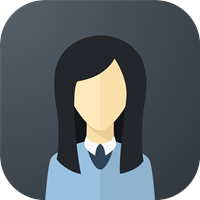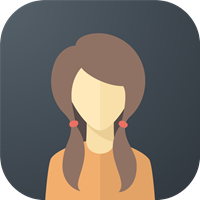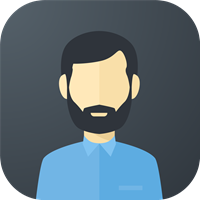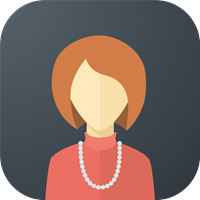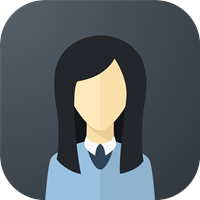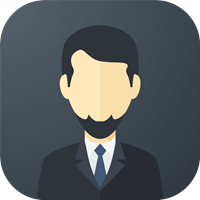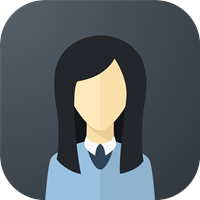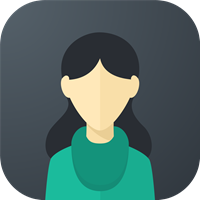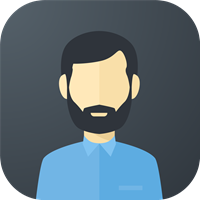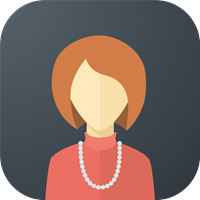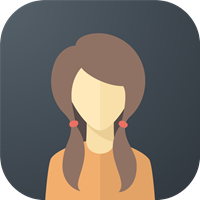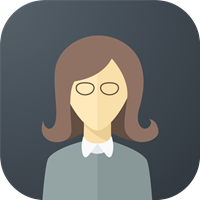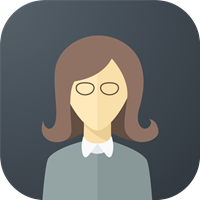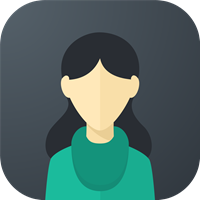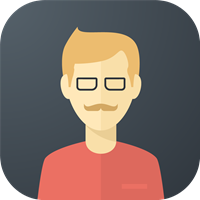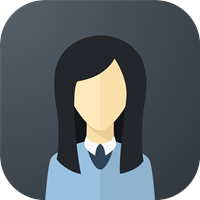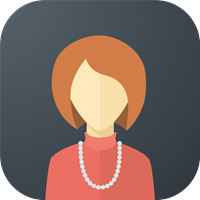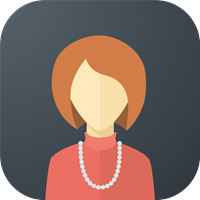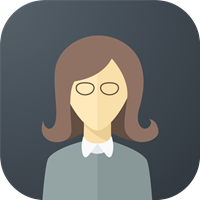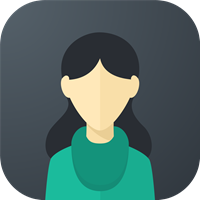 An amazing, unique place
5 Star TripAdvisor Review
If you are after a romantic getaway this is the place to stay at. Perfect in every way.
Great communication with the owners before we got there and on arrival. Daniel and David are very friendly.
The breakfast was awesome especially the freshly baked bread. Highly recommend.
Heaven on a stick!
5 Star TripAdvisor Review
We found the witches falls cottage to be everything we were looking for. Very peaceful and relaxing.
Between the spa and the fireplace and the complimentary port and chocs how could one not be relaxed. I recommend both the hot and the cold breakfasts. Both equally amazing. The fresh home cooked bread is a must.
We loved our stay so much we had to return after one week away. Kelly and Mark were wonderful hosts and made sure our stay was everything we hoped for. We shall certainly be back again. Ann and Darren
"Glorious"
5 Star TripAdvisor Review
What a wonderful experience! So many touches and details that made the stay just perfect.…
We miss it already!
5 Star TripAdvisor Review
We stayed in cottage 6 for 3 nights. David the host is an amazing gentleman with a lot of knowledge of Tamborine mountain.
The cottage itself is beautiful and spacious and very cosy with air conditioning and a fireplace (that is already ready to light).
Breakfasts are amazing and delivered in the morning. Champagne and roses on arrival are just the beginning.
Go ahead and stop reading the reviews and go and book your awesome weekend away with Witches falls cottages.
We will be back
User friendly rooms
5 Star Facebook Review
Terrific scenes. Thoughtful consideration to the environment. User friendly rooms.
A lovely place to visit.
Lovely Private Cottage
5 Star TripAdvisor Review
We came to Australia for a wedding, which was held in a winery nearby. The Witches Falls Cottages were a perfect location for this event, a 10 minute walk away. The cottage was one large room with the bed on an elevated level behind the living area. There was a private deck adjoining the cottage. The spa bathroom was enormous and had the feel of being in the midst of a tropical garden.
The breakfasts, delivered daily at 8:00 am were superb. There was a choice between a breakfast of eggs and ham to be cooked on the barbecue located on the deck and a cold breakfast with cereal, juice, yogurt, etc. A loaf of freshly baked bread was provided in the breakfast hamper each morning.
There are good walks in the area, a few that can be accomplished without transportation. There are also some decent restaurants within walking distance, as well. The internet was hit and miss but I understand that this is the case everywhere on the mountain.
We loved having the fireplace and the firewood, replenished daily. We felt warmly welcomed and well hosted.
Romance, Privacy and Environment
5 Star TripAdvisor Review
My Wife and I have just returned from our second weekend at Witches Falls Cottages, and the same, which brought us back again was the romance the privacy and the environment at Witches Falls Cottages.
Both times we were greeted by the lovely hosts at WFC and ushered to our own personal cottage/cabins. Our Cabin had a large modern bathroom which could also be fairly classed as an outdoor courtyard with the huge glass enclosure bringing the comforts of the bathroom to the comforts of outdoor nature, but still with the complete privacy one would expect of a bathroom.
Also the Breakfast hampers were the best way to wake up, the smell of freshly baked bread and a hamper full of fresh fruit, cheese, muesli, etc delivered to your door every morning. Anyone wanting to romance their partner, or couples looking to get away to relax.
"Highly recommend to everyone"
5 Star Facebook Review

Absolutely perfect. My boyfriend organised a surprise weekend getaway at the witches falls cottages which was topped with rose petals, champagne and 2 x special activites organised by the staff. Mark and Kelly made my birthday weekend something I'd thought I'd only ever dream about. Highly recommend to everyone.
"Beautiful weekend away for couples, highly recommended"
5 Star TripAdvisor Review

Amazing experience all around. Friendly hosts, board games and movies available for use in your room, spa bath is absolutely heavenly, room was clean and tidy. Breakfast provided was amazing and beautifully presented. Can only slightly hear cars from the street, other than that you feel totally secluded.
Would stay again in a heartbeat.
5 Star TripAdvisor Review
"So delish!"
5 Star Facebook Review

What a beautiful, peaceful accommodation for 2. David & Daniela are so friendly & helpful. BBQ dinner hamper was yummy & plentiful. The steak was so tender. Champagne & bbq breakfasts were just the best way to start your day. So delish. Oh & we won't forget the sea shell massages from Ripple. Sooo relaxing!
We will be back one day. Keep up the great work you do to make your guests feel very welcome.
"The Perfect Getaway"
5 Star TripAdvisor Review
Witches Falls Cottages was truly a perfect getaway. Just a short walk from from a shopping centre and some great restaurants the cottages are in a perfect location- and let's not forget the breathtaking sunset at the nearby lookout. Our hosts, Kelly and Mark, were lovely and very helpful. The breakfast hampers were divine, and so was the cheese platter! All in all, an amazing stay in an amazing place. We will definitely be returning in the future!
A slice of heaven
5 Star TripAdvisor Review
My husband and I stayed 4 nights & absolutely loved it.
The bathroom was gorgeous I wish I could have one like it at home. The breakfast hampers each morning were scrumptious.
Even though the cottages are on the main road you feel secluded especially with all the bird life around.
We walked down to the lookout each night to watch the sunset, and Clancy's Irish bar is a 20 minute walk into town.
We'll definitely be back!
Amazing service in an awesome retreat
5 Star TripAdvisor Review
Wish we had longer, had the luxury of 1 short night for our wedding anniversary.
Loved the tranquil, relaxing cottage and surrounds. Amazing attention to detail, nothing was forgotten.
The hosts even made our homemade bread/brekky an hour early knowing we had to leave earlier than the usual breakfast delivery time.
Thanks so much, we loved our stay and will be back!
Very comfortabel and special accommodation
5 Star TripAdvisor Review
Very nice cottages with fireplace and yacuzzi, in the midst of nature.
BBQ place to make your own Aussie-Barbie.
Great. Highly recommendable.
35th wedding anniversary
5 Star TripAdvisor Review
Thoroughly enjoyed our recent 2 day getaway to celebrate our 35th wedding.
The cottages were very spacious and we loved the log fire.
Oh my goodness so much good and fresh food in the breakfast hamper plus in the dinner and picnic one we purchased as an extra. We were happy to cook our bbq dinner hamper and relax in front of the fire.
Great hosts and a lovely area to explore.
Spectacular sunsets topped off a great weekend. We will come back again.
Quiet, Romantic and Private getaway for our Honeymoon
5 Star TripAdvisor Review
We stayed here for our honeymoon and were not disappointed. The cottage was very clean and comfortable. We loved enjoying a spa and shower with the views of the rainforest above us.
There was so much attention to detail with the range of movies we could watch from our bed, the beautiful breakfast basket that was delivered to our room each morning, rose petals around our cottage for our arrival and the ambience of the place was just perfect.
Location was great and our hosts were friendly and made us feel completely relaxed from the moment we arrived. We will definitely be back.
Thank you for making our honeymoon the best week of our lives.
"Absolutely lovely customer service"
5 Star Facebook Review

I stayed here a number of years ago for a romantic weekend away but I still can't recommend Witches Falls higher. I loved the beautiful rooms, rainforest bathroom, the piece of artwork left for us, the chocolates, the port by the fire and the amazing locally grown and sourced food baskets.
I have stayed in similar rainforest type accomodation after my stay at Witches Falls and nothing comes close to comparing. But the best part was the absolutely lovely customer service I experienced. Friendly, warm, helpful but respectful of privacy.
I recommend Witches Falls to everyone. Thank you for spreading a little joy in such a beautiful location.
I LOVE IT
5 Star Facebook Review
The cottage we are staying, so beautiful and private.
Spa is just awesome.
The owners are so friendly and informative with things to do and see.
I LOVE IT
Fantastic long weekend away
5 Star TripAdvisor Review
After finding our regular "pethers" all booked out, we branched out to Witches Falls Cottages and we are so glad we did!
Comfortable little cottages, friendly staff and the breakfast hampers and freshly baked bread were amazing!
The bed was oh so comfortable which is a big plus for us whom have slept on the floor on some occasions to save a half back in the morning - no issues here!
Conveniently located in walking distance of town, we enjoyed dinner out and a drink at Clancy's each night, as well as a bottle of wine at witches falls winery.
"Sensational!"
5 Star TripAdvisor Review
What a magical place - we have been travelling the world for over 25 years and to discover Witches Falls Cottages on our back door...! Sensational!
Cosy and quiet
5 Star TripAdvisor Review
Our second trip to Witches Falls. Perfect for complete relaxation - no actual need to leave the cottage except to enjoy a nearby leisurely stroll, gorgeous scenery or scrumptious food and wines. Perfect for a recovery from the worst six months ever.
Recommend you use the complimentary tasting at Witches Falls Winery - some lovely varietals and knowledgable staff in a relaxed setting.
The breakfast baskets and picnic hampers are generous and the hot bread is a highlight. The wood fire keeps the stone cottage toasty warm all night.
Great Short Stay
5 Star TripAdvisor Review
We had a most enjoyable experience. We found this was a great location for a relaxing getaway outside of peak holiday times. Private settings of the
cottages were a feature.
Hosts made us very welcome through their very friendly approach. The breakfast baskets provided were an absolute treat.
Would be more than happy to return.
"Amazing touch to our honeymoon"
5 Star TripAdvisor Review
We stayed here in March 2016 and it was absolutely beautiful. Everyone was so helpful and friendly and the breakfasts were such a nice touch! The freshly baked bread each morning with the delicious hampers were incredible and we miss it all the time!
Thankyou for making our honeymoon just that extra bit more special! 🙂
5 Star TripAdvisor Review
Great Couples getaway!
5 Star TripAdvisor Review
This is the 3rd time we have visited the cottages!
They have a great breakfast included, an amazing VERY large bathroom with an amazing spa bath for two (see photo), a fire place with real wood and the surrounds are quite charming!
Great getaway for a night or two! There is a great 3km walk only 2 mins across the cottages!
Well worth the investment!
A Spa under the Stars
5 Star Facebook Review
Just what you need, great size room, cute fire place, a Spa under the Stars and a great Breakfast.
Simply superb!
5 Star TripAdvisor Review
We had a busy holiday in Melbourne, but retreated here for 4 nights before flying back to Europe. It was just what we needed, beautiful surroundings, amazing accommodation, excellent friendly service. A real treat.
We would recommend this to anyone in a heart beat. Didn't want to leave!
"Great stay, loved the personal touch"
5 Star TripAdvisor Review
Stayed for 2 nights over the last weekend for our anniversary.
Wish we could have stayed longer...loved the breakfast baskets...freshly laid eggs.. home baked bread still warm from the oven.. private...romantic.. spa bath..log fire.
We'll be back!
5 Star TripAdvisor Review
Lots of little touches that make a great stay.
5 Star TripAdvisor Review
Thanks for having us! There was lots of little touches that made up a great stay. Including a little welcome gift to drink and surprise at the end! Greatly appreciated. Big tick for: Location - Staff - Accommodation - View over the road with a wine
Fantastic weekend away!
Just had the most romantic weekend away here! Absolutely love the atmosphere, the fireplace, the spa bath, the hampers, the location and great service! Nice walk to local attractions like the waterfall and winery. Highly recommend and cannot wait to return 🙂
5 Star TripAdvisor Review
Wanting something special?
5 Star TripAdvisor Review
Witches Falls Cottages are a wonderful place to experience the joys of Mt Tamborine. Secluded, private; the ideal get away from the outside world for a while to reconnect and relax.
Breakfast hampers, complete with home baked fresh bread every day, delivered to your door. Everything you need just to take time out for yourself.
Close to wonderful wineries, restaurants and tourist attractions when you wish to explore the area. Your hosts will look after your every need discreetly and quietly.
The facilities and service were wonderful - great private spa, comfortable bed, great facilities, fireplace - everything you need.
We will definitely stay again- well worth every penny spent.
Perfect getaway
5 Star TripAdvisor Review
My husband and I stayed at Witches Falls Cottages in August and that was the perfect time to stay. Every thing about Witches Falls Cottages was just perfect. Could not find one fault.
The cottages are just as pretty as the pictures. Our cottage was immaculately clean and our hosts were absolutely so welcoming. The highlight was the fire place with wood supplied and the double spa in a glass bathroom looking at the stars at night.
Another plus was the very generous breakfast delivered daily to your cottage.
Would give Witches Falls Cottages 10 out of 10!
Fantastic Stay
5 Star TripAdvisor Review
Beautiful and luxurious cottages in a fascinating landscape, very friendly, helpful and warm-hearted hosts, absolutely delicious breakfast hampers!
We've enjoyed our stay at Witches Falls Cotrages very much.
"What a truly magical place!"
5 Star TripAdvisor Review
Everything is just as it should be, from the moss covered paths leading to the thoughtfully designed cottages with their stunning bathrooms through to the little touches like the port & chocolates on arrival and the not so little touches like the breakfast banquet! Fantastic! There is much to see and to do on the mountain, but this special place also allows you to just 'be'. Thank you so much. We will be back!
Best place for a relaxing honeymoon!!!
5 Star Facebook Review
Best place for a relaxing honeymoon!!! from the minute we arrived to the second my new hubby dragged me into the car to depart - everything was flawless.
Will definitely be going back as soon as I can!!!
Highly recommended!
5 Star Facebook Review
Mum and I stayed here for the night. The breakfast hamper was delicious and the staff were lovely. Highly recommended!
"Refreshing break away"
5 Star TripAdvisor Review
We stayed last night & will definitely be coming back! One night is not enough! From the moment we got there Kelly & Mark made us feel very welcome. Kelly provided us with ample info & Mark showed us around the cottage.
We also loved the complimentary port & chocs that were in the room & the breakfast hamper was so yummy. The warm home made bread was delicious as was all of the other food provided so lavishly in the hamper.
We had a restful nights sleep in the comfy bed & fell asleep listening to the wind & trees. We also loved seeing the stars at night from the double spa bath.
They also have a wide variety of dvds that you could borrow & I would totally recommend this place to any couple.
Lastly we would like to thank Kelly & Mark for their wonderful hospitality.
5 Star TripAdvisor Review
Wonderful
5 Star TripAdvisor Review
Just returned from our amazing stay and can't wait to go back. The hospitality was incredible, room was amazingly romantic and views were unforgettable.
So close to everything and our trip was definitely not long enough. Would highly recommend coming here!
Where ever you look out the windows all you can see is trees and plants
5 Star Facebook Review
Where ever you look out the windows all you can see is trees and plants.
My favourite place. ❤️❤️
Thoughtful amenities · Spacious rooms · Quiet rooms
"Relaxation"
5 Star TripAdvisor Review
Stayed at Witches last Sunday night and was an absolute haven. Everything we wanted and needed. Stayed in cottage two which was amazing. Very private and the cottage wasn't tiny which you usually get. Bathroom was absolutely stunning. Laying in the spa looking at the stairs.
We asked for the continental breakfast hamper and we had so much choice, the home made bread was to die for.
Cant wait to book there again for longer in the near future.
5 Star TripAdvisor Review
Felt like home
5 Star TripAdvisor Review
My husband and I had grand plans for a full on anniversary jam packed weekend.......
We pulled in and thought how quaint and Danni is beautiful, After checking in we were led to our rainforest suit. O.M.G. the cutest little fire place already to light sitting in the corner of a the loveliest private oasis of your own.
Secluded outdoor spa tucked into the lush garden that boarders your own raised and covered BBQ deck. All grand plans went out the window we lit the
fire and pretty much bunkered in for the entire weekend.
The BBQ breakfast hamper (delivered to doorstep each morning) with a full loaf of freshly baked bread - thank you Dave and an abundance of local produce was more than enough to see us through the day. We travel all over the world and have never felt so at home.
We will be back to recharge and unwind next year for sure!
Tip * take cooler bucket to put beside the spa so you can keep the drinks coming without moving 😉
"Magical!"
5 Star TripAdvisor Review
We only stayed 1 night ,sadly ..but will be going back again ( in the Winter to use the fire).. The bathroom was so special ,it feels like you're one with nature with the private glass walls.

The Gluten Free Breakfast ( which I pre- ordered via email with the manager) which was BBQ style was huge ,filling !!!..Eggs , Bacon, Mushrooms , Tomato and Kransky sausage etc... Fresh baked bread was also provided for non Gluten free eater, which smelt wonderful and still warm.

But it was the little touches that made it so magical... coloured pencil and art book to write a message about the place, then you to get to keep the pencils!! Torch for night walking,umbrella just in case, and of course dressing gowns !! All with no children ..so quiet !!!
Guests cars are parked away from the cottages ..so expect a little walk carrying your bags .. but its worth the walk. Which makes it quieter as well, no car door slamming !!

We chose to drive to the Irish Pub for dinner, only 1km away, wonderful Potatoes skins!! Mmmmm
5 Star TripAdvisor Review
Loved our stay at Witches Falls Cottages!
5 Star TripAdvisor Review
Cottage was beautiful, cosy and comfortable. Breakfast baskets were incredible, including freshly baked bread every morning.
Mark and Kelly were warm and accommodating hosts.
Lovely place to stay while exploring this unique corner of the world.
"Romantic Weekend Away"
5 Star TripAdvisor Review
Hubby and I were after a romantic weekend away to be able to enjoy some much needed relaxation and revitalisation time together. Your retreat delivered just this and more! Everything was amazing and we cannot flaw anything! The cottage was stunning and equipped with everything we needed, the rose petals created a romantic setting and calmness, the food delivered right to our door was absolutely delicious and fresh (The bread was my favourite ); And the privacy was very much appreciated.
The massages which were included in our booking was something which we couldn't wait for and this also exceeded our expectations! We were provided highly professional staff and made to feel very comfortable during our massages .
We came to your retreat tired, run down, stressed and still in our work clothes. We left feeling fresh, revitalised, renewed and even more in love.
I feel being run by a husband and wife, really enables the opportunity to provide that personal understanding/perspective of what couples are looking for when they are looking for some quality time away and you are just beautiful people/a beautiful couple who ensured we were provided everything we were after and more!
We will definitely be back and we would highly recommend you and your retreat to anyone and everyone!
Thank you again!
5 Star TripAdvisor Review
Couples Retreat
5 Star TripAdvisor Review
Wonderful friendly staff. Very nice tidy rooms and the breakfast basket was to die for.
Perfect place for a couples getaway.
Very quiet and leafy getaway would recommend this for anyone wanting to take their partner away for a romantic
getaway.
10 Stars!
5 Star Facebook Review
This place is amazing highly recommend well done to the owners.
Wonderful hideaway
5 Star TripAdvisor Review
Arrived to find the cottage warmed by the air con and the fire set ready for us to light. Everything you could possibly need was thoughtfully provided.
Breakfasts were amazing. Great location - easy walking distance to restaurants / shops and walks. Take warm clothes if you are going to choose to cook the BBQ breakfast - it's cold out of the sun in the mornings!
Very private - you are unaware of any other people staying. Would recommend.
Absolutely perfect ❤️
5 Star TripAdvisor Review
Homely and Romantic ?
If you are looking for the perfect night/s away from the hustle and bustle of the city this is truly the best place to relax and recharge the batteries!
The rooms have everything needed to cook meals, if not plenty of nice cafes and restaurants in the area. The cottage is not far from the lookout for the perfect sunset with your someone special. The rooms have a Spa, fire place and DVD player. You just help yourself to their massive collection of DVDs for the night. Lots of little extras touches too!
And the Breakfast with freshly baked bread was amazing! We had the hot option which was a cook yourself bacon and eggs with everything. Soo yummy! I love fresh bread soo much. It truly was nice to relax and enjoy nature and the comforts of home away from home.
Absolutely perfect ❤
Great place for a relaxing weekend getaway
5 Star TripAdvisor Review
We had a fantastic weekend away in a very private, extremely relaxing, and cosy cottage. Really did feel we were away from everything.
Hosts were friendly and very accommodating. Couldn't ask for more.
"FANTASTIC!"
5 Star Facebook Review

What an amazing place.... Daniela and David are great hosts, very welcoming and friendly.... stayed here for two nights and did not want to leave... the breakfast hamper with fresh bread was a bonus...... looking forward to staying here again in the future!!! FANTASTIC!!!!
"Witches Falls!"
5 Star TripAdvisor Review
I had always wanted to spend a Romantic Weekend at Witches Falls Cottages. So, on our 20th Wedding Anniversary, we did! It was a cold, wet weekend which worked out quite perfectly really. We stayed in and took advantage of the wood fire, cosy cottage, soft bed, Spa Bath and some DVD's. Have you ever sipped port and eaten chocolate in a spa bath...for breakfast? We did! Yummmmm.
Honestly cannot wait to go back!
5 Star Facebook Review
We stayed at Witches Falls for our 10 year wedding anniversary in October and honestly cannot wait to go back!
The deluxe cottage was absolutely lovely and the breakfast baskets, to die for.
Everything has been thought of so there is no need to go anywhere or do anything, unless you want to of course.

Daniela & David Your friendly hosts
Your personal Invitation to visit delightful Witches Falls Cottages
David and Daniela your hosts, welcome your enquiries and we invite you to visit Witches Falls Cottages on beautiful Tamborine Mountain. Delightfully different private accommodation for couples. Come on up and try us, and stay for awhile. Let our Cottages and Tamborine Mountain put you under a spell and charm and captivate you. Why not become another one of our happy, satisfied guests, Contact Us Now

You may Check Availability Online now securely
Or why not Book Online now securely
Read the About Us page for our background and history of Witches Falls Cottages