Relax, Rejuvenate & Reconnect...
Witches Falls Cottages - Private Tamborine Mountain Accommodation for Couples
Your Choice of Accommodation
Idyllic location for romantic getaways and short breaks!
Witches Falls Self Contained Cottages & B&B (Bed and Breakfast), offer you unique, comfortable, delightfully different accommodation on beautiful Tamborine Mountain, nestled in the Gold Coast Hinterland, less than an hour's drive from Brisbane and only 30 minutes from the Gold Coast.
All our rooms have a double spa, a fireplace for the cold winter months (seasonal) and a private outdoor space with covered BBQ area. We do cater for couples and are adults only.
Choose between our three uniquely different styles of accommodation.

Click below on the accommodation choice (tab) that you would like to obtain further details on and click on the 'Read More' link to take you directly to the individual accommodation page for all the details plus rates and how to book....
Happy Guest Testimonials below in a cool slider for you to view. See what others have to say about their stay at Witches Falls Cottages. Just scroll through at your leisure by using the red arrows or click on the images...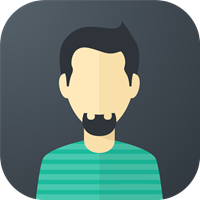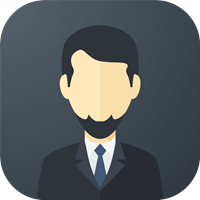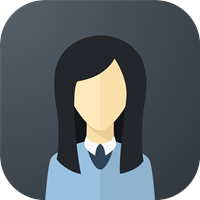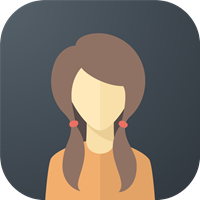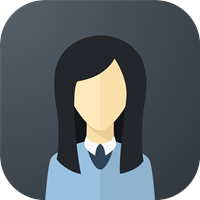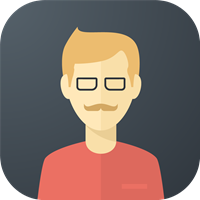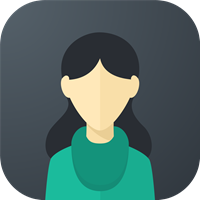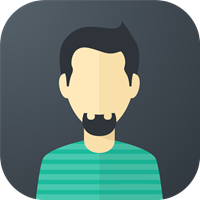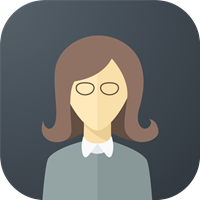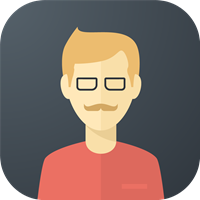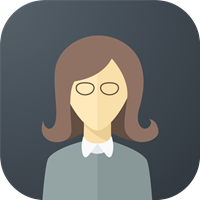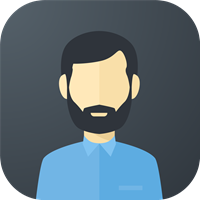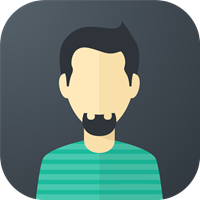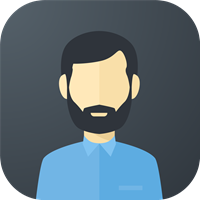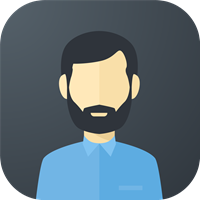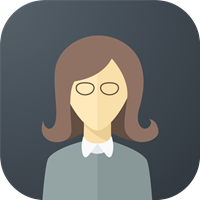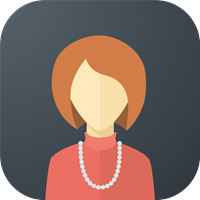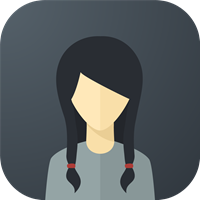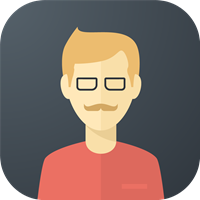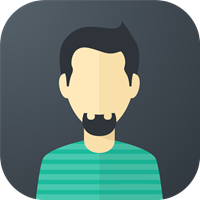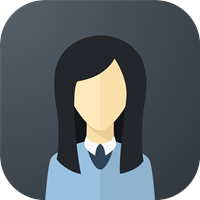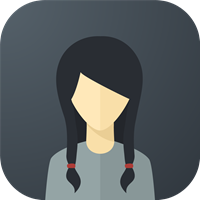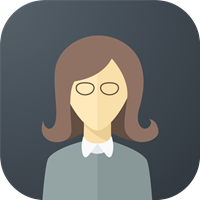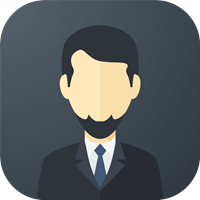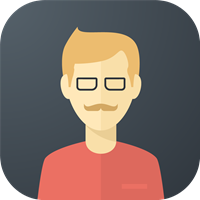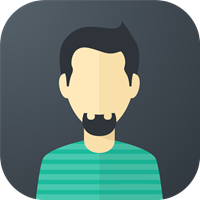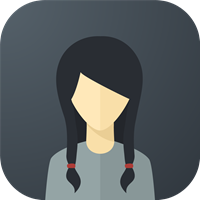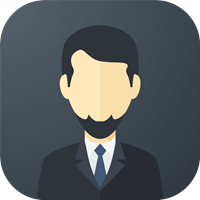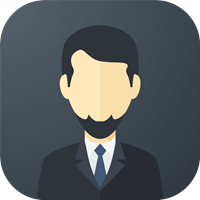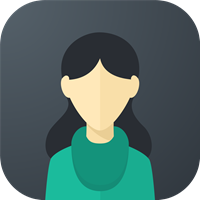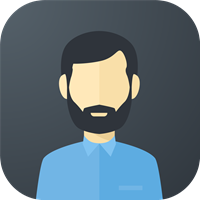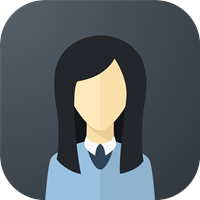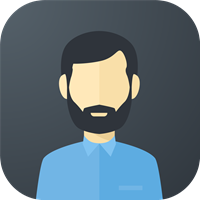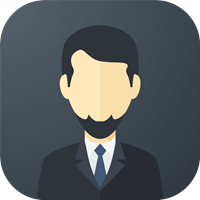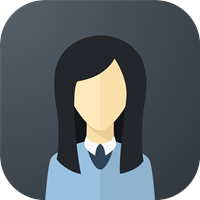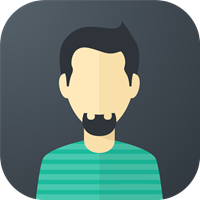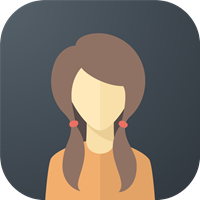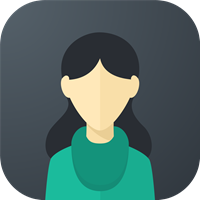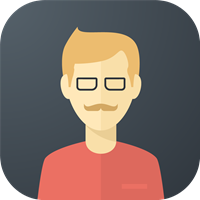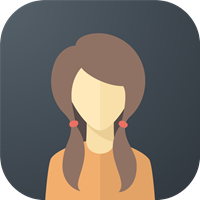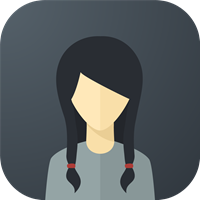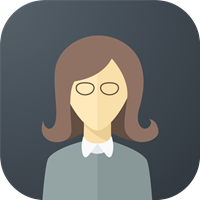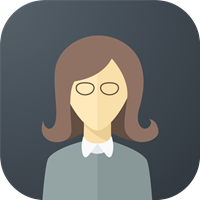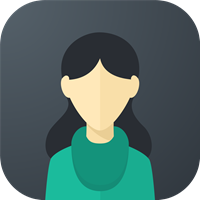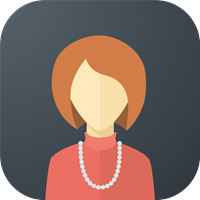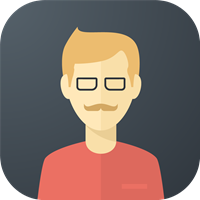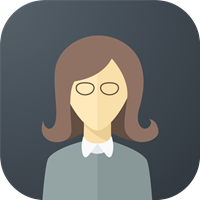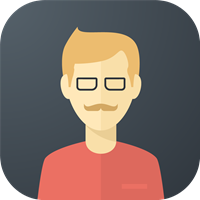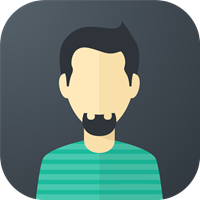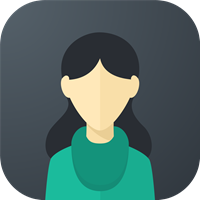 Perfect short romantic break
5 Star TripAdvisor Review
You'd be hard-pushed to meet finer hosts than these folk. Informative, not intrusive, understanding and helpful. They were perfect, as was the room.
We stayed in the Rainforest Suite, which is everything you need for a romantic stay ; en suite, outdoor spa bath, barbie, woodburner - just delicious. As were the breakfast choices, generous and tasty.
The welcoming sherry when we arrived set the tone, we felt spoiled beyond belief. We did manage to venture out, strolled along to the town for supplies and a light lunch at Clancy's, but really we just wanted to wallow, so we did.
Couldn't be more grateful, to my hosts and to my partner for planning the trip.
User friendly rooms
5 Star Facebook Review
Terrific scenes. Thoughtful consideration to the environment. User friendly rooms.
A lovely place to visit.
Perfect getaway
5 Star TripAdvisor Review
My husband and I stayed at Witches Falls Cottages in August and that was the perfect time to stay. Every thing about Witches Falls Cottages was just perfect. Could not find one fault.
The cottages are just as pretty as the pictures. Our cottage was immaculately clean and our hosts were absolutely so welcoming. The highlight was the fire place with wood supplied and the double spa in a glass bathroom looking at the stars at night.
Another plus was the very generous breakfast delivered daily to your cottage.
Would give Witches Falls Cottages 10 out of 10!
"Incredible weekend getaway"
5 Star TripAdvisor Review
Spent 2 nights in one of the amazing premier cottages, was absolutely gorgeous. Spacious, private and incredibly peaceful. Kelly and Mark make you feel so welcome and each morning deliver a delicious breakfast hamper sourced from local and home grown ingredients. Cannot wait to come back.
5 Star TripAdvisor Review
Wonderful hospitality
5 Star Facebook Review
Great peaceful private and clean cottages wonderful hospitality and scrumptious breakfast!
10 Stars!
5 Star Facebook Review
This place is amazing highly recommend well done to the owners.
"Perfect Babymoon"
5 Star TripAdvisor Review
Just a short drive from the airport we arrived at our little tropical haven! Set just a 10 min stroll from the Main Street the cottages are positioned rights above the Witches Falls walk.
The hosts were very friendly and informative and showed us through our cottage. Fully equipped kitchenette with everything we needed.
The breakfast hamper was delicious! We tried the hot hamper and the next day the cold and were extremely satisfied with both.
Beds comfy with extra pillows and blankets if you needed.
Spa was set in the bathroom with a glass ceiling so you can look out to the trees and the stars.
Cost was very reasonable for what you got.
Massage- we had a pregnancy massage and daddy massage in our room. Both of which were incredible.
I would highly recommend a visit!!!
5 Star TripAdvisor Review
"Personal and Private"
5 Star TripAdvisor Review
So quiet and private, pure luxury, breakfast hampers delivered daily, plenty of sightseeing, bush trails or just to relax & read a book. Managers are lovely people, nothing is to much trouble for them.
Wonderful!
5 Star TripAdvisor Review
We came here for a 3 day break and this place was beyond our expectations! The room was roomy and beautifully set up, your own private outside area and garden.
Breakfast hampers were so big we had to ask for less the next day.
Our host Helen was brilliant and informative, very friendly.
Would definitely recommend staying.
Wonderful Retreat!
5 Star TripAdvisor Review
Mt Tamborine offers a variety of experiences from walking tracks through rainforest, swimming holes, waterfalls, glowworm caves, wineries and on it goes.
The cottages are a gem near the Witches Falls Track. Beautifully presented with everything you could want including a hamper breakfast, spa bath, wifi, and enough cooking equipment to be self-contained if you desire.
Loved the entire experience and the wonderful hosts were friendly but left us alone to enjoy the peace and quiet unless we needed anything.
Would highly recommend these beautiful cottages for a stay.
"Col and Trudie's stay at Witches Falls Cottages"
5 Star TripAdvisor Review
Had an excellent stay in one of the premium cottages. Enjoyed the friendly service. Yummy breakfast hampers delivered each morning. They were amazing.
Facilities allowed for a very relaxing stay.
Close to shops, bush walks, restaurants and not far from the gallery walk. Only a short walk to a spectacular view of the sunset each evening over the scenic rim.
Would recommend for couples who want to get away from it all yet enjoy a bit of sightseeing and there are plenty of little shops with all sorts of arts and craft to check out.
Great Short Stay
5 Star TripAdvisor Review
We had a most enjoyable experience. We found this was a great location for a relaxing getaway outside of peak holiday times. Private settings of the
cottages were a feature.
Hosts made us very welcome through their very friendly approach. The breakfast baskets provided were an absolute treat.
Would be more than happy to return.
Anniversary weekend
5 Star TripAdvisor Review
What a place to go to, we got the rainforest cottage, which was a lovely size with an outdoor spa, very nicely hidden in its own area. Breakfast is hand delivered in the morning with freshly baked bread, and we opted for the BBQ style breakfast and cooked our own.
This was one of the nicest areas and places we have stayed in, just perfect for a romantic weekend, rated 5 as we don't have 6 on here!
Cosy and quiet
5 Star TripAdvisor Review
Our second trip to Witches Falls. Perfect for complete relaxation - no actual need to leave the cottage except to enjoy a nearby leisurely stroll, gorgeous scenery or scrumptious food and wines. Perfect for a recovery from the worst six months ever.
Recommend you use the complimentary tasting at Witches Falls Winery - some lovely varietals and knowledgable staff in a relaxed setting.
The breakfast baskets and picnic hampers are generous and the hot bread is a highlight. The wood fire keeps the stone cottage toasty warm all night.
Lots of little touches that make a great stay.
5 Star TripAdvisor Review
Thanks for having us! There was lots of little touches that made up a great stay. Including a little welcome gift to drink and surprise at the end! Greatly appreciated. Big tick for: Location - Staff - Accommodation - View over the road with a wine
Fantastic weekend away!
Just had the most romantic weekend away here! Absolutely love the atmosphere, the fireplace, the spa bath, the hampers, the location and great service! Nice walk to local attractions like the waterfall and winery. Highly recommend and cannot wait to return 🙂
5 Star TripAdvisor Review
We were welcomed with such delight
5 Star Facebook Review
The breakfast hamper with the fresh bread was amazing.
We loved our stay here and would recommend to anyone. Nothing bad to report.
Our experience to celebrate our 10 year wedding anniversary was just perfect.
Absolutely perfect ❤️
5 Star TripAdvisor Review
Homely and Romantic ?
If you are looking for the perfect night/s away from the hustle and bustle of the city this is truly the best place to relax and recharge the batteries!
The rooms have everything needed to cook meals, if not plenty of nice cafes and restaurants in the area. The cottage is not far from the lookout for the perfect sunset with your someone special. The rooms have a Spa, fire place and DVD player. You just help yourself to their massive collection of DVDs for the night. Lots of little extras touches too!
And the Breakfast with freshly baked bread was amazing! We had the hot option which was a cook yourself bacon and eggs with everything. Soo yummy! I love fresh bread soo much. It truly was nice to relax and enjoy nature and the comforts of home away from home.
Absolutely perfect ❤
Wonderful few days
5 Star TripAdvisor Review
We had three nights in August. The cottage was large, plenty of room for a very comfortable bed, a lounge area, kitchenette, and a huge bathroom with a shower, toilet and a spa. There was also a verandah with a BBQ, and a wood heater in the lounge. Air conditioned as well.
Our cottage was equipped with facilities for those with a disability.
As mentioned by others the breakfasts are fantastic, plenty of choice, very generous and quality ingredients.
The managers, Kelly and Mark, are wonderful hosts. Very friendly and helpful.
Truely amazing!!!!
5 Star Facebook Review
Never felt so relaxed. Such an amazing atmosphere and wonderful staff running the show. The breakfast hamper was divine.
Perfect two night getaway.
5 Star Facebook Review
The breakfast hampers (both hot & cold) were amazing and delivered to our front table by a breakfast ninja we are sure, as we were completely undisturbed. The spa bath with surrounded by glass walls and roof was the perfect way to relax after walking the beautiful walking trails of the mountain.
A quiet, peaceful and totally relaxing stay.
Thank you David and Daniela for a beautiful stay.
Relaxing, tranquil getaway...
5 Star TripAdvisor Review
We needed a break just to getaway from work and the hustle and bustle.
Found Witches Falls Cottages and they looked amazing. We visit Tamborine Mountain regularly but have never stayed there. We were met by David and he was very helpful and it was great to get detailed information on how to light the fire etc.
There were very thoughtful touches throughout like the small decanter of port, port glasses and some lovely chocolates to enjoy in front of the fire. Heated towel rail in the amazing bathroom.
The breakfast hampers and the BBQ hampers are huge so make sure you bring your appetite. It was great to be able to feed any leftovers to the chickens to thank them for their fresh eggs.
We will certainly be back. The hosts were there if needed but very respectful of your privacy. The premium cottage we stayed in was as pictured on the website. The king size bed was amazingly comfortable.
Very comfortable, relaxing and tranquil spot. Totally recommend this as a romantic getaway.
What a magical place!
5 Star TripAdvisor Review
We just spent the most amazing anniversary away at the Witches Falls Cottages and it was even better than we could have anticipated!
The privacy, the spa, the courtyard, the breakfast packages and central to all places on the mountain this place has it all and more!
Would recommend to anyone and everyone it was the perfect couples romantic getaway!
Will definitely be back!
Quiet rooms - Thoughtful amenities
5 Star Facebook Review
Wonderful place to stay with great amenities and wonderful surrounds.
"Amazing touch to our honeymoon"
5 Star TripAdvisor Review
We stayed here in March 2016 and it was absolutely beautiful. Everyone was so helpful and friendly and the breakfasts were such a nice touch! The freshly baked bread each morning with the delicious hampers were incredible and we miss it all the time!
Thankyou for making our honeymoon just that extra bit more special! 🙂
5 Star TripAdvisor Review
"Fireplace, double spa and a scrumptious breakfast what more could you want!!"
5 Star TripAdvisor Review

The mood for our little getaway was set the moment we got out of the car. The fresh mountain air, the welcoming meet and greet with the managers, being guided down the gorgeous moss covered pathway to cottage 2 that would be ours for a couple of nights. After a quick walk thru on how everything works we were then left to ourselves.
The cottage did not disappoint. We settled in nicely and got the fireplace going, had a nip of port and a chocolate. Cottage was fitted out nicely with a comfy leather lounge. The bed was on a raised floor and comfortable.
One of the best features was found in the bathroom. A beautiful double spa! The bathroom wall was all glass, being winter we kept it closed, but at night with the lights in the little garden off we found we could stargaze from the spa! Very romantic.
To top it off in the morning there was a breakfast hamper waiting for us and it did not disappoint! Bacon, eggs, sausage, mushrooms, tomato, capsicum, fruit, orange juice and best of all a freshly baked loaf of bread! It was more than enough for 2 people!
Our 2 days spent here was perfect and I recommend Witches Falls to everyone!
5 Star TripAdvisor Review
Can't wait to go back!
5 Star Facebook Review
Lovely location, lovely accommodation and lovely people!
Can't wait to go back!
R & R
5 Star TripAdvisor Review
What a great spot. Handy to local eateries and places to visit.
We were warmly welcomed by our host and hostess and given a thorough introduction to our cottage. There is a large wood box at the entrance which is filled daily and is also stocked with kindling, paper and fire starters.
The unit is well appointed with a kitchenette, microwave dishwasher and outside on the covered deck is a grill plate BBQ. There is of course reverse cycle aircon but we chose the log burner which heated the cottage easily and there is a complimentary little bottle of port and chocolates to enjoy in front of the fire. Lights all have dimmers. The large bathroom includes shower and spa bath. Our bed was comfortable and it is very quiet.
We had a breakfast package and our hamper was delivered outside our room at 08:00. We were very impressed with the BBQ breakfast. I cooked thick tasty bacon, chizoros, mushrooms, tomatoes and eggs while Jules made coffee from locally grown ground beans and toast from a delicious homemade loaf, fabulous!
All in all , great value and a lovely place to just get away from the hub of life and relax and refresh.
One of the best getaways we have had!
5 Star Facebook Review
My wife and I had a peaceful relaxing long weekend here.
Great breakfast delivered to your door each morning with fresh warm home made bread.
Most helpful staff one of the best getaways we have had!
Romantic Getaway
5 Star TripAdvisor Review
Had a lovely three nights in cottage 5. Lovely fireplace, spa for two people in a lovely setting. Nice touch was getting breakfast hamper delivered to the door by 8am with a fresh loaf of warm baked bread.. Nice fresh mountain coffee to complete breakfast.
Bed was comfortable. Great location and walking distance to shops & eateries. Mark was right you certainly need a torch (they provide) to walk back from Clancy's Irish Pub at night. The food at Clancy's pub was excellent!! It was faultless.. Had beef & guiness pie and husband had the duck.
Kelly & Mark are very welcoming and helpful. You could not stay in a better appointed accommodation on Mt Tambourine. Walk across the road to the National Park and watch the sunset over the valley..
Highly recommend Witches Fall Cottages for a romantic trip or just for a break away..
5 Star TripAdvisor Review
A wonderfully relaxing stay in paradise
5 Star TripAdvisor Review
We spent two wonderful nights in Cottage 5 - one of the rain forrest cottages. A very charming, warm & cosy cottage with a two person spa bath in a very large bathroom, half of which is enclosed in glass walls and adjoins a small courtyard with a tropical garden, giving the feeling of bathing outside.
We thoroughly enjoyed doing absolutely nothing but relaxing, enjoying some local wine, cheese & produce and the gratefully received complimentary port & chocolates. The breakfast hampers are a lovely homely touch, thank you.
We will be back.
Great Weekend
5 Star TripAdvisor Review
Enjoyed our stay. Lovely accommodation and lovely staff. Worth the visit.
Plenty of places to visit just a short walk away and nice places close if you feel like going for a drive.
Thank you Witches Falls Cottages for making our stay so nice.
Stunning and different!
5 Star TripAdvisor Review
Witches Falls Cottages was the perfect little weekend getaway for my partner and I. The fireplace and double spa were AMAZING.
David and Daniele were such gracious hosts letting us in on the local dining and walking track secrets and preparing amazing fresh bread with our delicious breakfast in the morning.
It is close enough to walk to many places but secluded enough to really have our own time and some romance.
Looking forward to coming back. Thanks for everything! Kara and Ash 🙂
"Memories that will last a lifetime"
5 Star Facebook Review

My husband I just stayed at Witches Falls for one week. This place is amazing and is such a relaxing place to unwind, the breakfast is lovely and the you have two choices to choose from a hot or cold breakfast and you have the most amazing fresh bread cook daily! You are a short walk from Mason's and a 5 minute drive to The Three Little which Kelly and Mask suggested which was the best food we have had in a long time. Definitely will be coming back if we get the chance to come to the Gold Coast again. Thank you for making our stay feel like home and creating many memories that will last a life time!
"The perfect getaway!"
5 Star TripAdvisor Review
The best tonic for any couple wanting some time out - peace, privacy, outstanding service and the smell of the trees. We have been to a lot of B&Bs around the country and this is one of the best. Mark and Kelly are just the very best of hosts! A delightful couple!
And never have we taken the breakfast part of the B&B equation too seriously but the early morning hamper delivered to our door at precisely 0800 with fresh hot bread (baked on the premises) fresh eggs from the resident chooks and an assortment of cereals, jams, fruit, yogurt etc etc put a serious dent in our plans for lunch that day. Thoroughly recommended!
Room Tip: All cottages are private and surrounded by trees - a serious tropical hide out!
Highly recommended!
5 Star Facebook Review
Mum and I stayed here for the night. The breakfast hamper was delicious and the staff were lovely. Highly recommended!
It's been heaven on earth
5 Star Facebook Review
Me and the wife have stayed here the last couple of nights and it's been heaven on earth. The people have been really nice and you just can't fault the place.
We will be back again.
Thanks for the hospitality!
We had our honeymoon here
5 Star Facebook Review
We had our honeymoon here....so lovely and a great relaxing location.
Looking forward to coming back one day soon!
A truly wonderful getaway
5 Star TripAdvisor Review
We had the most amazing time at Witches Falls Cottages. Such a relaxing time in beautiful surroundings.
David and Daniela are the most generous and friendly hosts, and made every bit of our stay truly memorable.
And the food - wow, simply wonderful, and lots of it, and we really enjoyed the selection of great local wines and produce.
Can't recommend Witches Falls Cottages highly enough...we are definitely coming back soon.
Excellent service!
5 Star TripAdvisor Review
Took my girlfriend for 2 night stay during the corona virus pandemic. The stay was amazing, clean and friendly.
The host David took social distancing seriously and left breakfast basket daily with a fresh loaf of bread included.
Cannot recommend this place any higher. Awesome getaway experience.
Breakfast is great
5 Star Facebook Review
A beautiful adults only accomodation to stay.
Hosts are great and very knowledgeable about the area.
Quiet rooms.
Breakfast is great and it's surrounded by national parks and wineries so you can't go wrong!
Amazing service in an awesome retreat
5 Star TripAdvisor Review
Wish we had longer, had the luxury of 1 short night for our wedding anniversary.
Loved the tranquil, relaxing cottage and surrounds. Amazing attention to detail, nothing was forgotten.
The hosts even made our homemade bread/brekky an hour early knowing we had to leave earlier than the usual breakfast delivery time.
Thanks so much, we loved our stay and will be back!
Will definitely be going back.
5 Star TripAdvisor Review
Beautiful place tucked away in the mountains with gorgeous views and very friendly and accommodating owners.
We stayed for two nights and it was very peaceful - the breakfast hampers delivered both mornings were absolutely delicious, the rooms were very clean and tidy and the owners were so lovely and friendly.
Will definitely be going back.
Make sure you say YES to the breakfast hampers!
5 Star TripAdvisor Review
My mother and I decided to treat ourselves for some time out from work life. We were so impressed. My mother sat in front of the fire, sipping on the complimentary Port (which she LOVED), while I spent most of my time soaking away in the incredible spa bath looking out in to the beautiful green garden.
It was exactly what both of us needed! And the breakfast hampers are INCREDIBLE!!!! Fresh baked bread, fresh out of the oven!
5 Star TripAdvisor Review
"Fantastic stay"
5 Star TripAdvisor Review
It was a fantastic experience to stay at these cottages! The spa bath is great and the layout of the cottage is really, really nice! The breakfast is out of this world and we really enjoyed every single second there! We will be back for sure!
5 Star TripAdvisor Review
This was the best down time I have ever had!
5 Star Facebook Review
Got a Ripple massage in front of my fire before champagne in the glass sky spa. BBQ basket dinner and Breakfast hamper.
This was the best down time I have ever had!
Truly FANTASTIC xxxx
"Beautiful weekend away for couples, highly recommended"
5 Star TripAdvisor Review

Amazing experience all around. Friendly hosts, board games and movies available for use in your room, spa bath is absolutely heavenly, room was clean and tidy. Breakfast provided was amazing and beautifully presented. Can only slightly hear cars from the street, other than that you feel totally secluded.
Would stay again in a heartbeat.
5 Star TripAdvisor Review
"FANTASTIC!"
5 Star Facebook Review

What an amazing place.... Daniela and David are great hosts, very welcoming and friendly.... stayed here for two nights and did not want to leave... the breakfast hamper with fresh bread was a bonus...... looking forward to staying here again in the future!!! FANTASTIC!!!!
Relaxing and private honeymoon getaway
5 Star TripAdvisor Review
We had an amazing and relaxing time at Witches Falls Cottages. Perfect for our mini honeymoon getaway to unwind after the big day.
The service of David and Daniela was exceptional and both the continental and BBQ breakfast hampers were fresh, generous and delicious.
Excellent location and close to everything you need. The separate cottages are wonderful for privacy and it was great to have a fireplace, spa (with private garden) and courtyard/bbq area to add to the relaxing atmosphere.
We will definitely be back.
Cosy weekend get away venue
5 Star TripAdvisor Review
Nicely appointed and very comfortable cottages adjacent to a national park across the road.Room nicely set up and furnished with a very interesting bathroom arrangement and outdoor dining in a private courtyard.
The breakfast is delivered each morning in a hamper with whatever was requested and a freshly baked loaf of bread.
Very pleasant staff in a well run rustic venue ideal for a wedding anniversary get away.
Just delightful and with a lot of interesting places to explore in the near vicinity.
An amazing break away from the daily grind..
5 Star TripAdvisor Review
We had a lovely couple of nights break away at Witches Falls Cottages. We were met by David who was very helpful, he showed us the ropes and gave some excellent recommendations for the local restaurants and attractions.
The facilities were super clean and the breakfast each day was more than you could ask for - we sampled both the cold and hot breakfast and each were equally delicious.
The fire was an added delight at the end of a cold day!
Thanks David and Dan for having us to stay - we'll definitely be back! Shelley and Kieran
Witches Falls Cottages Team
Your Friendly Hosts
Your personal Invitation to visit delightful Witches Falls Cottages
Witches Falls Cottages Team your hosts, welcome your enquiries and we invite you to visit Witches Falls Cottages on beautiful Tamborine Mountain. Delightfully different private accommodation for couples. Come on up and try us, and stay for awhile. Let our Cottages and Tamborine Mountain put you under a spell and charm and captivate you. Why not become another one of our happy, satisfied guests, Contact Us Now