Relax, Rejuvenate & Reconnect...
Witches Falls Cottages


Private Accommodation for Couples
Your Premium Spa Cottage
Enjoy the luxury of space with a touch of decadence.
In the new duplex style accommodation Witches Falls Cottages have continued on with the popular style of stone gables, glass walled bathrooms and private gardens with a BBQ area.

The new cottages have specific features to cater for travelers with special considerations and there is direct access with parking adjacent to the cottages.
Key Features of your Premium Spa Cottage are:
Double Spa
Open the glass sliding doors to your private garden to create the outdoor feel.
Fireplace
Relax on the sofa, read a book & watch the fire during the winter months.
Luxury of Space...
Stay in and enjoy your launch with day bed, a king-size bed and much more...
Premium Cottages Image Gallery...
"Incredible weekend getaway"
5 Star TripAdvisor Review
Spent 2 nights in one of the amazing premier cottages, was absolutely gorgeous. Spacious, private and incredibly peaceful. Kelly and Mark make you feel so welcome and each morning deliver a delicious breakfast hamper sourced from local and home grown ingredients. Cannot wait to come back.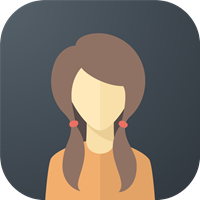 5 Star TripAdvisor Review
"Fantastic service, facilities and location"
5 Star TripAdvisor Review
I really loved the premium cottage I recently stayed in for 3 nights. I booked at the last minute, and the managers Mark and Kelly were so friendly and helpful. The basket of breakfast goodies every morning was awesome, as was the spa bath with the clear roof - great view of the rain and lightning! Will definitely stay here again.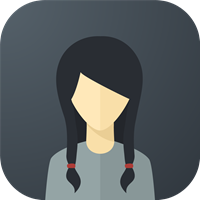 Honestly cannot wait to go back!
5 Star Facebook Review
We stayed at Witches Falls for our 10 year wedding anniversary in October and honestly cannot wait to go back!
The deluxe cottage was absolutely lovely and the breakfast baskets, to die for.
Everything has been thought of so there is no need to go anywhere or do anything, unless you want to of course.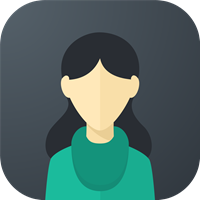 "Col and Trudie's stay at Witches Falls Cottages"
5 Star TripAdvisor Review
Had an excellent stay in one of the premium cottages. Enjoyed the friendly service. Yummy breakfast hampers delivered each morning. They were amazing.
Facilities allowed for a very relaxing stay.
Close to shops, bush walks, restaurants and not far from the gallery walk. Only a short walk to a spectacular view of the sunset each evening over the scenic rim.
Would recommend for couples who want to get away from it all yet enjoy a bit of sightseeing and there are plenty of little shops with all sorts of arts and craft to check out.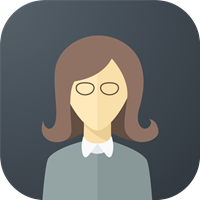 "Amazing Stay"
5 Star TripAdvisor Review
We stayed in a premium cottage for 2 nights over Easter. We had such a good time and loved the cottage and breakfast hampers and Easter Eggs. We had the fire going, red wine, cheese platter and lots of movies to watch. Everything is walking distance including the wineries and bars. Kelly & Mark do everything they can to be the best hosts. Can't wait to go back!
Room Tip: Premium Cottage, amazing bathroom and plenty of space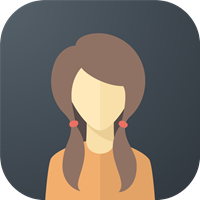 5 Star TripAdvisor Review
Wonderful few days
5 Star TripAdvisor Review
We had three nights in August. The cottage was large, plenty of room for a very comfortable bed, a lounge area, kitchenette, and a huge bathroom with a shower, toilet and a spa. There was also a verandah with a BBQ, and a wood heater in the lounge. Air conditioned as well.
Our cottage was equipped with facilities for those with a disability.
As mentioned by others the breakfasts are fantastic, plenty of choice, very generous and quality ingredients.
The managers, Kelly and Mark, are wonderful hosts. Very friendly and helpful.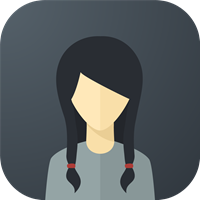 Amazing mini break
5 Star TripAdvisor Review
We stayed in a premier cottage. It was nicely decorated, spacious and clean. The bathroom was well designed with extensive glass over looking a private garden. The cottage had a back deck area with a BBQ and wildlife visited which was lovely.
The food hampers were exceptional with fresh produce and such an amazing variety.
We had a wonderful relaxing break and wouldn't hesitate to recommend to others.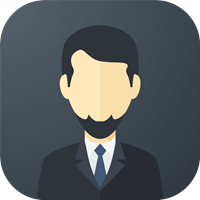 "Relaxing getaway"
5 Star TripAdvisor Review
My partner and I stayed 3 nights recently at Witches Falls Cottages in a premium cottage. The two stand outs of our stay were the amazing breakfasts, the fresh bread is to die for, and the wonderfully relaxing double spa bath. From the moment we arrived the stresses of the daily grind just melted away. We will definitely be back!!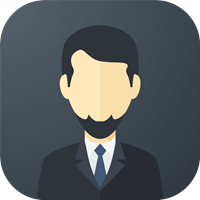 Beautiful Cottage, Great location, super Hosts
5 Star TripAdvisor Review
We recently stayed in a Premium Cottage, such a great room with loads of space and a fabulous Bathroom. The cottages are in a great location with a Bush Walk directly across the road, which makes for a great walk before Breakfast.
The Hosts are very helpful and Welcoming. The Breakfast baskets are divine. We had a Lovely stay.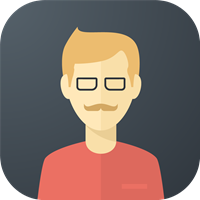 Special
5 Star TripAdvisor Review
We had a three night stay in a premium cottage and loved everything from the fire to the hearty amount of food and the helpfulness of Kelly and Mark, who are so quietly attentive to your needs, making you feel special and relaxed so Thankyou.
There is plenty to do in the hinterland surrounds and the cottages are within an easy walk of spectacular sunsets.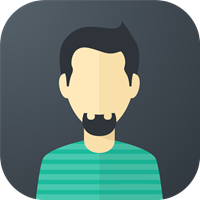 Relaxing, tranquil getaway...
5 Star TripAdvisor Review
We needed a break just to getaway from work and the hustle and bustle.
Found Witches Falls Cottages and they looked amazing. We visit Tamborine Mountain regularly but have never stayed there. We were met by David and he was very helpful and it was great to get detailed information on how to light the fire etc.
There were very thoughtful touches throughout like the small decanter of port, port glasses and some lovely chocolates to enjoy in front of the fire. Heated towel rail in the amazing bathroom.
The breakfast hampers and the BBQ hampers are huge so make sure you bring your appetite. It was great to be able to feed any leftovers to the chickens to thank them for their fresh eggs.
We will certainly be back. The hosts were there if needed but very respectful of your privacy. The premium cottage we stayed in was as pictured on the website. The king size bed was amazingly comfortable.
Very comfortable, relaxing and tranquil spot. Totally recommend this as a romantic getaway.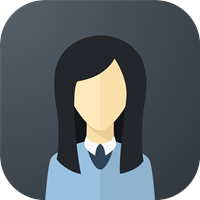 Comfortable, practical, spacious accommodation
High ceilings and a spacious layout with a (split) king bed and a separate day-bed allow the cottages to be set up for twin share use or for three Adults travelling together. Maximum occupancy is three Adults. We do not have facilities for children.
The comfortable feel of the cottage is complimented by original artwork from local artisans. The spacious Premium Cottages are ideal for longer stays and two couples travelling together. The cottages share an entrance and have one adjacent car park each.
One of the cottage units has all facilities for disabled travelers, but there is more than the 'standard requirements' demanded. For example the lowered BBQ to do your sizzling comfortably seated in a chair.

Both cottages have a hatchway from the kitchen for easy access to the breakfast hamper and another one to keep the fire wood within comfortable reach.
On request there is an 'intercom' system between the two units to give support and comfort to the more frail travelers and to help make them feel safe and secure.
A walk through the Rainforest is a very special experience and there are alternatives to the walks though the National Parks. Esme Lahey Environmental Park offers level asphalt paths that are wheelchair friendly. The park is remnant rainforest that is being regenerated by Tamborine Mountain Landcare.
The Tamborine Mountain Botanic Gardens is another alternative with a board-walk through tropical rainforest palms just one of the many options for a gentle stroll.
You can certainly add extras and/ or packages to your stay (packages as described on our website and our secure online booking system include a stay in a Private Cottages).

When you book your Premium Spa Cottage online you will find them available as 'extras' to add to your reservation. Or you can just give us a call on +61 7 5545 4411.
Your Premium Spa Cottage on Tamborine Mountain - Featuring..
** We provide free wireless for all our guests. The strength of the signal can vary depending on the location of your cottage and the devide you use.
Check the Availability of your Premium Spa Cottage
visit our secure booking page and book directly for the best rates!
** As we are very busy at the moment your preferred room type (Premium Spa Cottage) may be fully booked and not available on the days you desire.
When you are on the secure Booking Page, should the calendar show available dates but when you select those dates no rooms are actually displayed (see message below)
Sorry, there is no availability for your selected dates. Please choose different dates. Alternatively you can call us on +61 7 5545 4411.
then please use the 'Check for all room types' button below which will show any availability for ALL room types (a two night minimum applies to all bookings).
This will give you the opportunity to book an other room type i.e. Private Rainforest Spa Cottage or a Rainforest Spa Suite for your desired dates if available.
All of our rates are per night for a Premium Spa Cottage for 2 Adults, including your choice of BBQ or Gourmet Breakfast Hamper with home-made bread delivered fresh to your cottage each morning.
We charge an additional $50 per day for a 3rd Adult.
Mid-week rates apply from Monday to Thursday - Weekend rates apply on Friday, Saturday & Sunday
To book your stay in a Premium Cottage please use our Secure Online Booking System or Contact us should you need any assistance. We are always happy to help and offer any advice.
Please refer to our Image and Video Library for a further insight on our Premium Cottages and beautiful location.
Our Check-in time is from 2pm, Check-out is at 10am
Please read some Media Articles and Blogs and hear their stories about Witches Falls Cottages and Tamborine Mountain.
Gift Vouchers Available All Year Round
Why not spoil that special someone in your life and purchase a Witches Falls Cottages Gift Certificate online now?

Witches Falls Cottages Team
Your Friendly Hosts
Your personal Invitation to visit delightful Witches Falls Cottages
Witches Falls Cottages Team your hosts, welcome your enquiries and we invite you to visit Witches Falls Cottages on beautiful Tamborine Mountain. Delightfully different private accommodation for couples. Come on up and try us, and stay for awhile. Let our Cottages and Tamborine Mountain put you under a spell and charm and captivate you. Why not become another one of our happy, satisfied guests, Contact Us Now