Relax, Rejuvenate &Reconnect...
Your Babymoon Package
Aim to do nothing else than float in the big double spa, relax and enjoy a bit of pampering. An ideal gift for parents-to-be!
Before the Baby arrives... sleep, relax, enjoy!
Witches Falls Cottages are the ideal destination for your Babymoon. Tucked away on beautiful, tranquil Tamborine Mountain in the Gold Coast Hinterland, these delightfully different cottages provide intimate comfortable accommodation for couples - the ideal location to relax, rejuvenate and reconnect before the Baby arrives.
Imagine ... arriving at 'your' Witches Falls Cottage for your babymoon getaway after a leisurely drive up Tamborine Mountain, gradually sensing and breathing the cleaner, fresher more aromatic air. No traffic lights or bumper to bumper road congestion. How quiet it has become, can you hear the birds? How green it is and wow those trees are big! What a beautiful part of the world.
But wait until you experience the Cottages themselves! Your very own divine and intimate Double Spa bath, surrounded by full glass walls and roof will help you to forget your worries for a while. The private courtyard garden with BBQ affords pleasurable, private dining without leaving the privacy of your own sanctuary.
"Perfect Babymoon"
5 Star TripAdvisor Review
Just a short drive from the airport we arrived at our little tropical haven! Set just a 10 min stroll from the Main Street the cottages are positioned rights above the Witches Falls walk.
The hosts were very friendly and informative and showed us through our cottage. Fully equipped kitchenette with everything we needed.
The breakfast hamper was delicious! We tried the hot hamper and the next day the cold and were extremely satisfied with both.
Beds comfy with extra pillows and blankets if you needed.
Spa was set in the bathroom with a glass ceiling so you can look out to the trees and the stars.
Cost was very reasonable for what you got.
Massage- we had a pregnancy massage and daddy massage in our room. Both of which were incredible.
I would highly recommend a visit!!!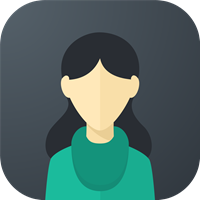 5 Star TripAdvisor Review
*For the Ripple Pamper session you choose between:
A 1½ hour Pregnancy Massage Package which includes along with the massage a scented Australian washed salt foot bath, an organic green clay and cucumber face mask, hot steamed towels, head and face massage and a gift of Ripple lotion.

Suitable only for after your first trimester.

Or a 1½ hour Pamper Package which includes a ½ hour Facial package, a ½ hour Manicure and a ½ hour Pedicure.

Suitable for all Mum's-to-be.
The Pregnancy Massage explained...

Pregnancy massage is one of the most pampering and beneficial gifts you can give you to yourself or the Mum-to-be.
As well as being deeply relaxing and a lovely way to spoil yourself, pregnancy massage is also great for the health of you and your baby.
Massage whilst you are pregnant has a wide range of great health benefits, including...
Pregnancy massage relieves muscle spasms, cramps associated with the stress of extra weight bearing and physical changes that occur during your pregnancy.

It reduces stress and allows you to relax, both important for during the pregnancy
The health of your baby enhanced by the pregnancy massage through increasing blood circulation, lymph circulation, reducing edema and increasingcellular respiration.
Massage makes you feel nurtured and pampered and this can then be passed onto the baby.
Pregnancy massage assists in reducing the stress in the weight bearing joints and other bone and muscle structures.
Helps maximise breathing capacity which is needed during labour and delivery.
Witches Falls Cottages - Baby Moon Package
Your package includes:
A 1½ hour Ripple Pamper session for the mum-to-be*
A cuddly Companion for your baby
Package Cost is $170
* This package is available only in combination with an accommodation booking at Witches Falls Cottages - terms and conditions apply to your booking.
** For bookings either at short notice or over a holiday period we may not always be able to arrange this package. If that is the case we will get in contact with you and of course won't charge you for the package if it is not available.​
Accommodation choices...
Add this exclusive 'Babymoon Package' to your stay in a Private Rainforest Spa Cottage, or you may prefer to stay in a Premium Spa Cottage or in our Rainforest Spa Suite.
To BOOK our exclusive Babymoon Package please use our Secure Online Booking System where you can add this package as an extra to your accommodation reservation. You can add a 'Daddy Massage' by adding a 1.5hour Massage to your reservation and Ripple Massage will send two therapists to do the treatments at the same time.
Should you need any assistance please Contact Daniela and David, we are always happy to help and offer any advice.
Book your accommodation and this package - visit our secure booking page for the best rates!