Relax, Rejuvenate & Reconnect...
Theme Park Trail Gold Coast
When you stay on the mountain, the Gold Coast Theme Parks are at your doorstep.
Most are just a 25min drive away!

Make Tamborine Mountain your Theme Park accommodation of choice when you are looking for places to stay for your visit to the Gold Coast Theme Parks.

Dreamworld, Movie World, Paradise Country, Outback Spectacular, Wet'n'Wild are just at the bottom of the Mountain. A little bit further down the M1 motorway are Sea World and the Currumbin Wildlife Sanctuary.

Dreamworld is Australia's largest theme park, Movie World has themed evenings, Paradise Country gives the great Australian farm experience, and the Outback Spectacular is a one-of-a-kind event not to be missed. Stay at Witches Fall Cottages on Tamborine Mountain, cruise down the mountain to the Theme Park Precinct and get ready for an adventure that you will remember forever!

It is an easy drive from Witches Falls Cottages to these fun filled destinations and after your exciting day there is no better way to reflect and relax than in the privacy of your own private and secluded cottage. Watch the sunset at the lookout or soak in your big double spa.

Mt Tamborine is a great place to stay and our proximity to the Theme Parks is just one of the special features of this fabulous Gold Coast Hinterland destination.
Get a taste of how much fun you can expect... hold on tight and get ready for the ride of your life!!
For more information, videos and images about the Gold Coast Theme Parks please have a look on our interactive Map below
--- just try clicking on any point of interest or number --- give it a go you might be surprised!

If you would like to view a non interactive version or to print out the map below as a PDF, please CLICK HERE.

Google Map and Directions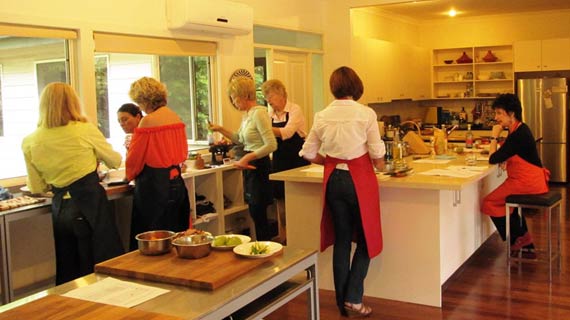 For directions from your Tamborine Mountain accommodation and the location of the Theme Parks in relation to your accommodation please have a look on our Google Map
Dreamworld
Australia's largest Theme Park with more than 40 exhilarating rides and attractions to meet the expectations of one and all from the little ones to the venturesome thrill-seekers and beyond.
Tiger Island is a world where tigers interact with their handlers every day, allowing you the opportunity to observe these beautiful, majestic animals and study their natural behaviors.
Dreamworld has so much to see and do from the biggest and best thrill rides in the country (Giant Drop, Tower of Terror and Buzz Saw to name a few), to the most legendary family rides (remember the River Rapids and Log Ride). And something for everyone in between.
Dreamworld is also home to two very special worlds just for children with ABC KIDS WORLD where families can ride the Big Red Car together, and the DreamWorks Experience, the only dedicated home of its animation movie characters Shrek, Madagascar, Kung Fu Panda and Puss In Boots.
An exciting water park, White Water World, also forms part of this vibrant and fun filled destination.
You want great rides, you want speed, height and thrills then Dreamworld has them in abundance!
Warner Bros. Movie World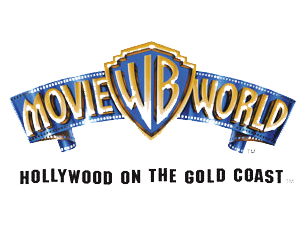 This iconic theme park features many thrilling rides and movie-themed attractions.
Thrills rides include Arkham Asylum, Superman Escape, Batwing Spaceshot, Scooby-Doo Spooky Coaster, Wild West Falls Adventure Ride and the Green Lantern Coaster.
Have your picture taken with costumed characters, enjoy the daily parade or sit on the edge of your seat during the breathtaking stunt shows.
Warner Bros. Movie World is famous for its marvellous themed evenings; for example Carnivale, White Christmas and the very spooky Fright Nights.
Movie magic comes to life every day at Warner Bros. Movie World!
Paradise Country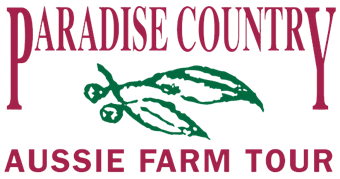 Relax around the camp fire and enjoy a traditional billy tea and damper made by a local stockman at this great Australian farm experience. Visit the koala sanctuary for the cutest photo opportunities, feed the friendly kangaroos and watch skilled drovers perform the most amazing whip cracking and horse riding demonstration.
A day in your life on a farm is the magical appeal of Paradise Country… a great day for kids of all ages, families, overseas visitors and those seeking a slice of outback adventure.
Stockmen & Sheep Dog Show – Watch as the stockmen and their dogs round up a flock of sheep. It's here you'll be shown how to throw a boomerang, milk a cow and see how to crack a stockmen's whip.
Sheep Shearing Show & Ram Parade – Join in the fun as you watch the skills of the master shearers in the Sheep Shearing Show and Ram Parade.
Billy Tea and Stock Horse Arena – Relax around the campfire and enjoy a traditional Billy Tea and damper made by a local stockman whilst you experience the action of the outback as skilled horsemen perform whip-cracking and riding demonstrations.
Kangaroo & Koala Sanctuary – Spend some time in the kangaroo and koala sanctuary where you can spot koalas feeding, resting and at play.
Experience this unique Aussie farm adventure!
Outback Spectacular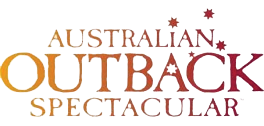 This fast moving and entertaining show brings to life a unique Australian tale performed by a great cast in a specially designed arena.
Saddle up and strap yourself in as the show features an amazing cast of larger than life characters as well as magnificent animals including the uniquely Australian stockhorse. The brilliant special effects will have you on the edge of your seat.
The Australian Outback Spectacular is a high velocity presentation and the captivating journey demands that every participant be well fed and that obviously includes you and every other member of the audience!
Forty stockmen and women will serve up a gourmet Aussie feast with beer, wine or soft drink to the audience in record time. A night you will never forget!
Australian Outback Spectacular is the first show of its kind in Australia – a unique and exciting evening dinner show filled with outback music, drama and action. A one-of-a-kind event not to be missed!
For a sneak peak of what to expect and behind the stage interviews watch this short video...
Wet'n Wild
Splash into another world, with some of the tallest and fastest water slides in Australia!
With water temperature at 25 c in all pools and slides and set at 35 c in the whirlpool spa, Wet'n'Wild is the perfect place to have fun all year round. Head to Wet'n'Wild for the day and enjoy 4 pools and 17 water slides of pure water park excitement.
Wet'n'Wild is one of the world's best water theme parks In 2009, the park received 1,095,000 visitors ranking it first in Australia and eighth in the world – today those numbers are expediently higher. Wet'n'Wild Gold Coast is located adjacent to Movie World . The park remains open all year, and a full day of fun and relaxation for the whole family is assured.
For the thrill seekers there is the Extreme H2O Zone, a huge area featuring adrenalin pumping rides and slides such as the Tornado, or take on the Constrictor, an extreme water slide featuring some of the tightest and meanest turns in world.
Those after a more relaxing day can lounge by the giant wave pool or cruise through the gentle Calypso Beach lazy river.
Whatever water related fun you are looking for Wet'n'Wild Gold Coast has it in spades!
Watch the Kamikaze Water slide at Wet'n Wild, Gold Coast...
Sea World
Sea World is popular theme park and also the premier marine animal park in Australia.
Enjoy exciting rides, animal exhibits, daily dolphin shows and jet ski stunt shows or choose to join the marine experts aboard Australia's most advanced luxury whale-watching vessel, the Spirit of Migaloo. Take a Sea World helicopter joy flight that will give you a stunning bird's eye view of the Gold Coast.
Rides and attraction – 3 of many
Beach Break Bay is an area originally themed to Cartoon Network when it opened in 1999 before being re-themed to Sesame Street in 2007. In late 2011, it was re-themed to have the generic theme of Beach Break Bay. The area features 6 attractions including the Carousel and Beach Ball Bounce.
Jet Rescue is Sea World's latest roller coaster. The ride is themed around the journey of a Sea World Rescue Team on a mission to save marine life. Riders board a jet ski and race at speeds of up to 70 kilometres per hour (43 mph) around a highly twisted and banked track.
Sea World Monorail System was the first mono rail system in Australia. It allows guests to travel between three stations throughout the park.
Shows – 3 of many
Fish Detectives is the latest incarnation of Sea World's famous seal show. The show features the popular tricks in previous shows with the storyline and music updated. The show is based around the fish store Alota Baloney, where Big Al is making big profits by catching too many fish.
Affinity is the latest incarnation of Sea World's famed dolphin show. The show is set in Dolphin Beach which is the largest sandy bottom lagoon ever built for dolphins containing five different pools.
Jet Stunt Extreme is a live jet-ski-based stunt show located on the Sea World lake. It previously operated for a limited season over the summer of 2010–2011.
Marine attractions – 3 of many
Dolphin Nursery Pool is part of Sea World's highly successful dolphin breeding program which has resulted in dolphin births. The exhibit allows guests to see young dolphins develop under the protective watch of their mothers.
Penguin Encounter is a 96-square-metre (1,030 sq ft) Antarctic penguin exhibit featuring a 220 cubic metres (7,800 cu ft) pool with under and above water viewing.
Polar Bear Shores is Australia's only polar bear exhibit. It was one of the most technologically advanced exhibits for polar bears.
Rides, attractions, shows, marine exhibits to keep you entertained for more than a day!
Get a taste of what to expect at the Sea World Resort on the Gold Coast...
Currumbin Wildlife Sanctuary
So much more than your average zoo, here you can feed tame kangaroos, experience the wild lorikeet feeding, take in the free-flight bird demonstration and enjoy a traditional Australian sheep shearing show.
Watch as Aboriginal presenters perform didgeridoo and dance shows, test your physical ability on the high ropes course and much more.
The Sanctuary allows us all to get up close and personal with hundreds if not thousands of native animals.
Established in 1947 when Mr. Griffiths began feeding the local lorikeets to prevent them from raiding his flower farm, the sanctuary entertains visitors from overseas and locals alike whilst ensuring the preservation of Australia's wildlife. We are proud to include Currumbin Wildlife Sanctuary in our Theme Park Trail.
Currumbin Wildlife Sanctuary is set amongst 27 hectares of natural bushland. It can be explored on foot or take the guided Segway Safari tour or go from station to station on the mini-train. The mini-train is a real hoot and a great way to get around.
Enter an exciting world.The park attractions including daily feedings of a diverse range of animals including pelicans, eels, crocodiles and lorikeets. Be amazed during live animal shows, including the Air Asia Free Flight Bird Show and Croc Behaviour Show where you can get face to face with a baby saltwater crocodile.
Visit the animal hospital, see xrays, ultrasounds, and endoscopes streamed live on a TV screen as the sanctuary vets in real time undertake procedures on native animals.
There is nothing so special as cuddling a koala!
Watch the two videos for an overview of the Currumbin Wildlife Sanctuary and an insight into the work of the Currumbin Wildlife Hospital...
Stay at Amore B&B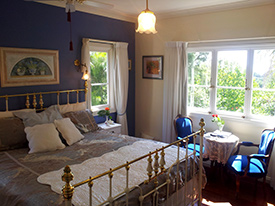 Stay on Tamborine Mountain and the Gold Coast Theme Parks are very much at your doorstep. Most are just 25 minutes away – Dreamworld, Movie World, Paradise Country, Outback Spectacular, Wet'n'Wild. A little bit further down the M1 you will come to Sea World and Cuurrumbin Wildlife Sanctuary. Your Gold Coast Theme Parks accommodation is here on Tamborine Mountain.
Amore B&B offers a traditional bed & breakfast experience with 4 intimate and elegant rooms.
Please contact Kay & John at Amore B&B on 07 5545 2330 or visit the website if you would like any further information.
Stay at Witches Falls Cottages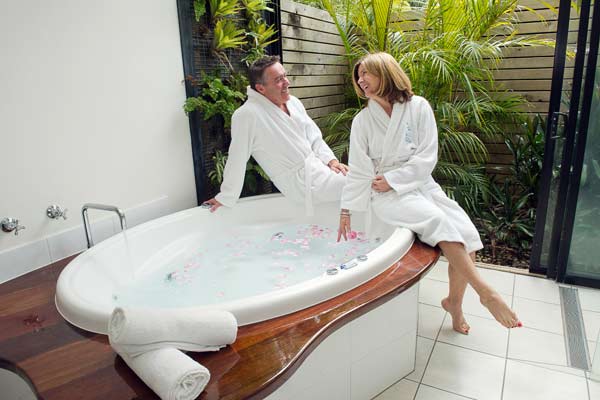 Stay on Tamborine Mountain and the Gold Coast Theme Parks are very much at your doorstep. Most are just a comfortable 25 minute drive away – Dreamworld, Movie World, Paradise Country, Outback Spectacular, Wet'n'Wild. A little bit further down the M1 you will come to Sea World and Cuurrumbin Wildlife Sanctuary. Your Gold Coast Theme Parks accommodation is ideally located here on Tamborine Mountain.
At Witches Falls Cottages we offer private accommodation for couples. Each of our cottages has a big double spa in the bathroom with that special outdoor feel created by a glass roof and glass sliding doors, a fireplace (seasonal) and a private outdoor area with a covered BBQ. We deliver your choice of Breakfast Hamper to your cottage each morning.
Please contact Witches Falls Cottages Team on 07 5545 4411 or visit our accommodation choices page if you would like any further information.