Relax, Rejuvenate & Reconnect...
Anniversary Package on Tamborine Mountain
Celebrate your Anniversary on Tamborine Mountain
Wedding - Birthday - Friendship - Milestone - always celebrate your anniversary!
Anniversary Package - refreshed with the inclusion of a matted print of a Sunset Image!
An anniversary is a very special day that commemorates or celebrates a past occasion or event that occurred on the same day of the year as the initial event.

Why not consider...
Taking Some Time To Get Away? - Spend a weekend or a few days mid-week away from the 'everyday'. Allow yourself the 'gift of time' to reassess where you've been, where you're going, and to celebrate what you have achieved together.

A Second Honeymoon?

- Pick a new romantic getaway. There's no lovelier way to celebrate your anniversary than by de-stressing in a beautiful place, to renew your commitment to each other and with nothing to do but spend time with one another.
Why You Should Celebrate Your Anniversary
We at Witches Falls Cottages believe that you should always, always celebrate an important anniversary, whether it is a Wedding, Birthday or other Special Occasion.
Anniversary Weekend
5 Star TripAdvisor Review
A fabulous weekend . We were very well looked after and our cottage was spotless!
Our hosts were very helpful and nothing was too much trouble.
Would highly recommend to anyone wanting a romantic getaway or somewhere to recharge.
Will certainly be back! The Wilson's.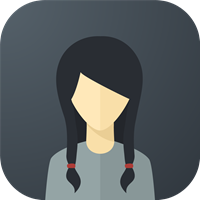 Always look after us so well!
5 Star Facebook Review

Witches Falls is amazing! It's secluded, private but also hosted by a lovely couple who always look after us so well!
We come up here every year for our anniversary and we love the atmosphere!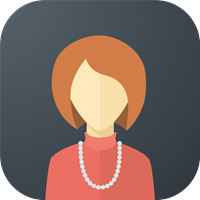 "Witches Falls!"
5 Star TripAdvisor Review
I had always wanted to spend a Romantic Weekend at Witches Falls Cottages. So, on our 20th Wedding Anniversary, we did! It was a cold, wet weekend which worked out quite perfectly really. We stayed in and took advantage of the wood fire, cosy cottage, soft bed, Spa Bath and some DVD's. Have you ever sipped port and eaten chocolate in a spa bath...for breakfast? We did! Yummmmm.

"Great stay, loved the personal touch"
5 Star TripAdvisor Review
Stayed for 2 nights over the last weekend for our anniversary.
Wish we could have stayed longer...loved the breakfast baskets...freshly laid eggs.. home baked bread still warm from the oven.. private...romantic.. spa bath..log fire.
We'll be back!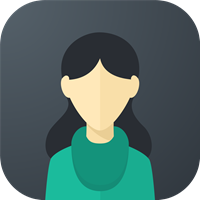 5 Star TripAdvisor Review
"We wish we could have stayed a week!"
5 Star Facebook Review

We came to celebrate our wedding anniversary and first weekend away since becoming parents. The cottages are just beautiful! Cosy, romantic, thoughtfully well equipped (I don't think there was any little detail or anything we could have wanted that was missing!) and in a divine setting!
Location is excellent being able to walk to so many attractions, your knowledge of the local area, enthusiasm and recommendations for dining etc were 5 star. We both had a wonderful time reconnecting and relaxing in your little slice of paradise, we wish we could of stayed a week! Thank you!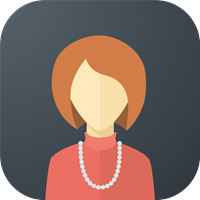 Felt like home
5 Star TripAdvisor Review
My husband and I had grand plans for a full on anniversary jam packed weekend.......
We pulled in and thought how quaint and Danni is beautiful, After checking in we were led to our rainforest suit. O.M.G. the cutest little fire place already to light sitting in the corner of a the loveliest private oasis of your own.
Secluded outdoor spa tucked into the lush garden that boarders your own raised and covered BBQ deck. All grand plans went out the window we lit the
fire and pretty much bunkered in for the entire weekend.
The BBQ breakfast hamper (delivered to doorstep each morning) with a full loaf of freshly baked bread - thank you Dave and an abundance of local produce was more than enough to see us through the day. We travel all over the world and have never felt so at home.
We will be back to recharge and unwind next year for sure!
Tip * take cooler bucket to put beside the spa so you can keep the drinks coming without moving 😉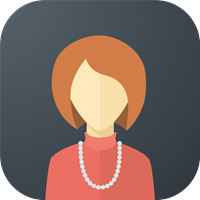 We were welcomed with such delight
5 Star Facebook Review
The breakfast hamper with the fresh bread was amazing.
We loved our stay here and would recommend to anyone. Nothing bad to report.
Our experience to celebrate our 10 year wedding anniversary was just perfect.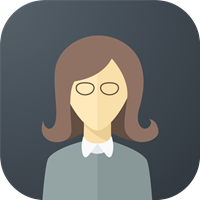 Highly recommend!!!
5 Star TripAdvisor Review
We stayed here to celebrate our 10yr wedding anniversary and were not disappointed. From the initial check in to our departure everything was just "perfect".
Mark and Kelly were so friendly and inviting, but also understand what a romantic getaway is about! The breakfast hampers are outstanding we also got the dinner hamper and a cheese and wine platter which were both amazing also, the fresh produce along with the generous size is amazing!
We had Kelly organise a wine tour for us which was another perfect accompaniment to our weekend.
If I was to recommend a great romantic getaway, Witches Falls Cottages will be my first and only.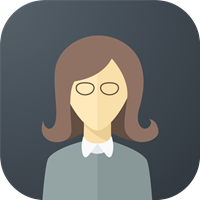 5 Star TripAdvisor Review
I didn't want to leave!
5 Star Facebook Review

My husband and I just stayed for 2 nights for our 1st wedding anniversary, we had the best weekend.
The cottages are absolutely beautiful, romantic and cozy. It's so relaxing too I didn't want to leave! The food was amazing and hospitality.
We definitely will be back again in the future. Thanks again Kelly & Mark.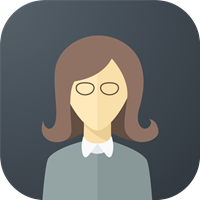 Cosy weekend get away venue
5 Star TripAdvisor Review
Nicely appointed and very comfortable cottages adjacent to a national park across the road.Room nicely set up and furnished with a very interesting bathroom arrangement and outdoor dining in a private courtyard.
The breakfast is delivered each morning in a hamper with whatever was requested and a freshly baked loaf of bread.
Very pleasant staff in a well run rustic venue ideal for a wedding anniversary get away.
Just delightful and with a lot of interesting places to explore in the near vicinity.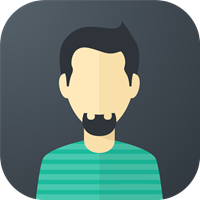 The perfect relaxing getaway
5 Star TripAdvisor Review
We recently celebrated our wedding anniversary at the cottages, and every aspect of it was delightful. An absolutely stunning position, with an easy walk to town, parks and wineries; gorgeous cottage (unfortunately it wasn't cold enough to light the fire), truly caring and genuine hosts and fantastic breakfasts.
To say we loved it would be an understatement!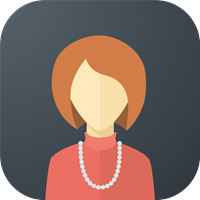 Witches Falls cottages are amazing!
5 Star TripAdvisor Review
We just returned from celebrating our 20 year wedding anniversary at Witches Falls cottages. We were looking for something private and unique and we were totally blessed to have found the right place here.
Our time together was quality. You can easily find time to relax and also explore. We asked David and Daniella on arrival for a watering hole. Found a beautiful place to swim in the waterfalls at Cedar Creek following their instructions.
Saw a beautiful sunset across the road whilst having a bottle of champagne. Went to some beautiful restaurants also based on recommendations. Went on a hike across the road in the National Park. Ventured into the quirky main streets of Mt Tambourine....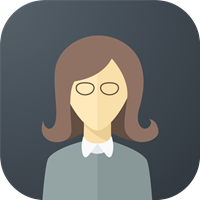 Anniversary Tamborine Getaway Stay
5 Star TripAdvisor Review
An absolute pleasure getting away in our own backyard. Witches Falls Cottages is an absolute gem we are so pleased to have discovered on Tamborine Mountain.
Your hosts Witches Falls Cottages Team add so many personalised touches, a stay here is hands down far and above the standards of any International 5 Star Resort.
We loved our winter getaway in front of the fire so much, we almost don't want to submit this review in case we can't book next year!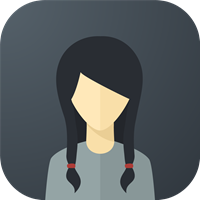 "So devine & detailed to every aspect"
5 Star Facebook Review

Thank You David & Daniela xoxo your cottages are so Devine & detailed to every aspect.. From the music playing on arrival, our personalized anniversary card not to forget that stunning indoor/outdoor spa! Your Brekky hampers are by far the best on the mountain! Highly recommend to any couple wanting a fairytale getaway.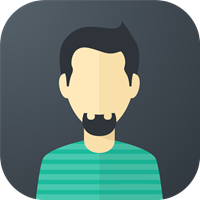 Celebrating an anniversary
5 Star TripAdvisor Review
Looked at numerous possibilities out there to celebrate a 50th wedding anniversary and a 75th birthday and came up with Witches Falls Cottages.
The venue had lots of great reviews, had scenic views in the vicinity and attributes like nearness to eateries, peacefulness, relaxation, privacy and comfort which people mentioned in their reviews.
It turned out to be a good choice. David, Daniela and their team were perfect hosts and our three nights' stay was memorable. The location of our cabin 4 suited us nicely and the welcome and congratulatory setup in our cottage was touching.
Thank you and we will be back.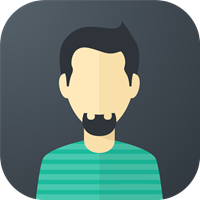 Just what we needed!
5 Star TripAdvisor Review
Needed time to step away from our busy lives and relax. Witches Falls Cottage was perfect for our wedding anniversary.. We were made to feel very welcome and nothing was too much trouble.
A great place to stay.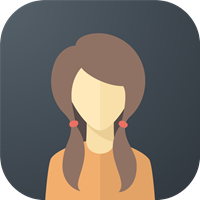 "We love Tamborine Mountain!"
5 Star TripAdvisor Review
We love Mt Tamborine and it is amazing to have such a lovely place to stay and soak up the Tamborine vibe. We had a lovely anniversary relaxing, walking, being massaged, soaking in the spa, eating out and having a scrumptious bbq dinner.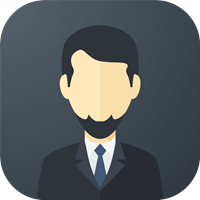 It was a 10/10 if not more
5 Star TripAdvisor Review
This hidden gem is Amazing, the food, views, walk trails, cafes & shops was perfect for our Anniversary getaway.
Definitely will be coming back.
It was a 10/10 if not more and the privacy you get is perfect.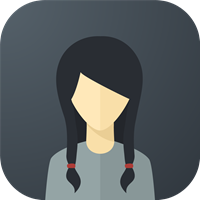 What a magical place!
5 Star TripAdvisor Review
We just spent the most amazing anniversary away at the Witches Falls Cottages and it was even better than we could have anticipated!
The privacy, the spa, the courtyard, the breakfast packages and central to all places on the mountain this place has it all and more!
Would recommend to anyone and everyone it was the perfect couples romantic getaway!
Will definitely be back!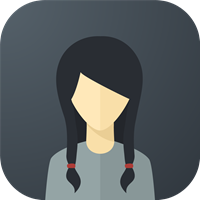 Perfectly perfect!
5 Star TripAdvisor Review
We ventured up the mountain to celebrate our 21st wedding anniversary and chose this amazing place to stay.
It offered everything we wanted and delivered much more.
Our cute little cottage was very private and very well appointed with everything you could want and need . The spa was amazing and the fire place warm and cosy.
Little touches like an umbrella, a torch , and plunger coffee made even more special.
And the breakfast hampers were simply amazing ! And huge !
We had the most relaxing couple of days wandering around the villages , visiting the wineries , brewery, restaurants and cafes.
We will definitely return to stay again.
Thank you for an amazing weekend.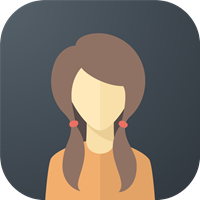 Your anniversary is a perfect time to...
Reconnect, reflect, and rekindle your passion
Fall in love all over again
Take a trip without kids and distraction; find some 'you' time
Be thoughtful, make your anniversary memorable & unforgettable
Wow & delight and surprise
Do something different - be remarkable
When planning your Anniversary Celebration, think of something that will create a special enduring memory. "It's never the gifts that you remember, but the moments that you create and share". Celebrate your Anniversary with an 'experience' as an alternative to the traditional gift.

Some helpful tips...
Set the Scene

- Dim the lights - Play your music - bring your iPod with your music playlists and play them on the iPod dock in your cottage - Sip on champagne under the stars in your double spa.

Pampering

- Indulge in a Couples Massage -- with your massage therapist coming to you in the privacy of your own Cottage. No need to go anywhere afterwards, just continue to relax, rejuvenate and reconnect.

Adventure

- Feeling adventurous? - try 'Floating on Air' - take a Hot-Air Balloon Ride, blow away and forget all of the problems and troubles that you have in the world, for a few hours allow the experience to take your breath away!

Spoil Yourselves!

- Dine out in style - book a table for two at one of the many restaurants in town, indulge yourself and your partner big time!

Relax! -

Keep it simple and relaxing, like sleeping in, going for a long walk in the rainforest, enjoy a picnic, window shopping and sipping a delcious cappuccino in a local cafe. Inexpensive, memorable and fun!
Witches Falls Cottages offer you a wonderful way to Celebrate your Anniversary on beautiful Tamborine Mountain with our very special 'Anniversary Package'.

Witches Falls Cottages - Anniversary Package
Your package includes...
A matted print of a Sunset Image taken from the Hang glider Lookout on Tamborine Mountain by local Photographer Brent Randall*
3 long stem Roses with a card including your personal message.
Flower petals and a bottle of fantastic Chandon bubbly on arrival.
Package Cost is $120
* This package is available only in combination with an accommodation booking at Witches Falls Cottages - terms & conditions apply to your booking.
** For bookings either at short notice or over a holiday period we may not always be able to arrange this package. If that is the case we will get in contact with you and of course won't charge you for the package if it is not available.
Accommodation choices...
Add this exclusive 'Anniversary Package' to your stay in a Private Rainforest Spa Cottage , of you may prefer to stay in a Premium Spa Cottage or in our Rainforest Spa Suite.
To BOOK your stay please use our Secure Online Booking System where you can add this package as an extra to your accommodation reservation.
Should you need any assistance please Contact Daniela and David, we are always happy to help and offer any advice.
Book your accommodation and this package - visit our secure booking page for best rates!
*About Brent Randall Photography
Brent Randall is a photographer based in the beautiful Scenic Rim area of Southeast Queensland, Australia. Brent enjoys shooting landscape, seascape, sunrise and sunset.

While travel and event photography is also of interest, Brent loves that you don't have to go very far in the Scenic Rim to find amazing places to photograph. There is a great shot around every corner.
Check out Brent Randall Photography on Instagram and Facebook.