Relax, Rejuvenate & Reconnect...
Celebrate your Anniversary on Tamborine Mountain
Anniversary Accommodation and Experience Package on Tamborine Mountain
Wedding - Birthday - Friendship - Milestone - always celebrate your anniversary!
An anniversary is a very special day that commemorates or celebrates a past occasion or event that occurred on the same day of the year as the initial event.
Why not consider...
Taking Some Time To Get Away? - Spend a weekend or a few days mid-week away from the 'everyday'. Allow yourself the 'gift of time' to reassess where you've been, where you're going, and to celebrate what you have achieved together.

A Second Honeymoon?

- Pick a new romantic getaway. There's no lovelier way to celebrate your anniversary than by de-stressing in a beautiful place, to renew your commitment to each other and with nothing to do but spend time with one another.
"one to remember for the rest of our lives"
5 Star TripAdvisor Review
Thank you so much for such a wonderful experience!!
We really had a fantastic time here at Witches Falls Cottages, we celebrated our 4 year anniversary here with beautiful flowers, wine and spa!! You guys truly made this anniversary one to remember for the rest of our lives.
Thank you and we will be sure to come back here again!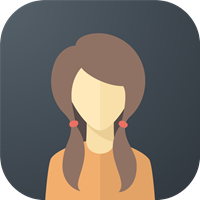 5 Star TripAdvisor Review
Witches Falls Cottages offer you a wonderful way to Celebrate your Anniversary on beautiful Tamborine Mountain with our very special 'Anniversary Accommodation & Experience Package'.

Your Anniversary Package includes...
Your choice of BBQ or Gourmet Breakfast Hamper delivered to your cottage each morning.
Bath Salts - enjoy your big double spa with that special outdoor feel.
5 long stem Roses with a card including your personal message.
Flower petals and a bottle of fantastic Chandon bubbly on arrival.
Witches Falls Self Contained Cottages and BnB offer unique comfortable and private accommodation for couples and is the ideal location to celebrate your Anniversary Occasion.
Each cottage features...
Cosy fireplace (seasonal) & double spa.
Private individual courtyard with BBQ.
Indoor / Outdoor dining.
We offer you a choice for breakfast - each with our speciality homemade bread - which is delivered to your cottage for you to enjoy under the rainforest canopy in your private courtyard, or in the comfort of your cottage.
Maybe some romance, certainly some style - do something different and memorable for your Anniversary Celebration at Witches Falls Cottages on Tamborine Mountain.
Check Availability... and book directly for best rates!
To check the availability of your Anniversary Package please have a look on our secure booking system widget directly below.... (you may find the calendar widget easiest to navigate from a tablet or laptop/ desktop - for mobiles click here)
Witches Falls Cottages - Anniversary Accommodation and Experience Package Rates (please note T&C's below)*
Number of Nights

Package Rate Midweek/ per night

Package Rate Weekend/ per night

4 Nights

$320.00

$383.00

3 Nights

$332.00

$395.00

2 Nights

$355.00

$420.00

1 Nights

$415.00

$480.00

* All our package prices are per night for one cottage for 2 Adults

* Midweek rates apply from Monday to Thursday

* Weekend rates apply on Friday, Saturday & Sunday
To book our exclusive Anniversary Package please use our Secure Online Booking System or Contact Daniela and David should you need any assistance. We are always happy to help and offer any advice.
The package rates displayed above include your stay in a Private Cottage. You can certainly add the package as an extra if you prefer to stay in a Premium Cottage or in our Rainforest Suite.
Please note that we do require a minimum booking of two nights over the weekend if your booking includes a Saturday night.
Single nights are subject to availability. As most of our guests book a Friday/ Saturday night we often have a single night available on a Sunday, sometimes on a Friday, only very rarely on a Saturday.
Why You Should Celebrate Your Anniversary
How's the serenity!
5 Star Facebook Review

This is the most beautiful and relaxing place to stay, we stayed there 8 years ago for our wedding anniversary and went back for our 23rd this week. The owners are lovely and have made this into the perfect get away spot.

With a fireplace, the two people spa, the awesome gourmet breakfast basket, the beautiful setting. I did not want to leave.
How's the serenity!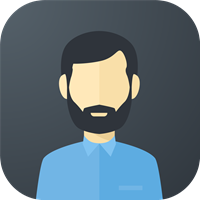 We at Witches Falls Cottages believe that you should always, always celebrate an important anniversary, whether it is a Wedding, Birthday or other Special Occasion.
Your anniversary is a perfect time to...
Reconnect, reflect, and rekindle your passion
Fall in love all over again
Take a trip without kids and distraction; find some 'you' time
Be thoughtful, make your anniversary memorable & unforgettable
Wow & delight and surprise
Do something different - be remarkable
When planning your Anniversary Celebration, think of something that will create a special enduring memory. "It's never the gifts that you remember, but the moments that you create and share". Celebrate your Anniversary with an 'experience' as an alternative to the traditional gift.
Some helpful tips...
Set the Scene

- Dim the lights - Play your music - bring your iPod with your music playlists and play them on the iPod dock in your cottage - Sip on champagne under the stars in your double spa.

Pampering

- Indulge in a Couples Massage -- with your massage therapist coming to you in the privacy of your own Cottage. No need to go anywhere afterwards, just continue to relax, rejuvenate and reconnect.

Adventure

- Feeling adventurous? - try 'Floating on Air' - take a Hot-Air Balloon Ride, blow away and forget all of the problems and troubles that you have in the world, for a few hours allow the experience to take your breath away!

Spoil Yourselves!

- Dine out in style - book a table for two at one of the many restaurants in town, indulge yourself and your partner big time!

Relax! -

Keep it simple and relaxing, like sleeping in, going for a long walk in the rainforest, enjoy a picnic, window shopping and sipping a delcious cappuccino in a local cafe. Inexpensive, memorable and fun!
Gift Vouchers Available All Year Round
Our Anniversary Package is available as a Gift Voucher which you can purchase online and email or print instantly.​ Click here to securely purchase your voucher. Click here to securely purchase your voucher.

* rates are subject to change without notice Terms & Conditions:
When booking over the phone a deposit of 50% of the total cost is required (full amount for 1 night stays).
When booking online the full amount of your booking is charged at the time of booking (unless otherwise agreed).
We do not take tentative bookings and your reservation is only secured once payment is made.
Your deposit or booking payment is fully refundable if the booking is cancelled more than 14 days in advance of your stay.
No refund if the booking is cancelled with less than 14 days notice.
We suggest that guests take out Travel Insurance, particularly for longer stays.

Daniela & David Your friendly hosts
Your personal Invitation to visit delightful Witches Falls Cottages
David and Daniela your hosts, welcome your enquiries and we invite you to visit Witches Falls Cottages on beautiful Tamborine Mountain. Delightfully different private accommodation for couples. Come on up and try us, and stay for awhile. Let our Cottages and Tamborine Mountain put you under a spell and charm and captivate you. Why not become another one of our happy, satisfied guests, Contact Us Now

You may Check Availability Online now securely
Or why not Book Online now securely
Read the About Us page for our background and history of Witches Falls Cottages