Relax, Rejuvenate & Reconnect...
Witches Falls Cottages Private Tamborine Mountain Accommodation for Couples
Your Choice of Food, glorious Food Packages:
Idyllic location for romantic getaways and short breaks!
Whether you have a passion for mouth-watering cuisine or delicious wine, our gourmet short breaks offer something for all tastes.
Scrumptious treats abound on Tamborine Mountain. From artisan cheeses and delicious fudge to fresh organic produce sold at quaint roadside stalls such as mangoes, avocados, passion fruit and whatever else is in season.
Spend an afternoon at Witches Falls Winery located just a short 300 metre stroll from our cottages. Once there, the local winemaker will proudly introduce you to his wines a number of which have received the prestigious 5 Star Halliday rating.
As evening falls, dine in one of the mountain's many charming restaurants before heading back to your cottage for a good night's sleep, ready for another day of adventures.
"The most amazing fresh bread cook daily!"
5 Star Facebook Review

My husband I just stayed at Witches Falls for one week. This place is amazing and is such a relaxing place to unwind, the breakfast is lovely and you have two choices to choose from a hot or cold breakfast and you have the most amazing fresh bread cook daily!
You are a short walk from Mason's and a 5 minute drive to The Three Little Pigs which Kelly and Mask suggested which was the best food we have had in a long time. Definitely will be coming back if we get the chance to come to the Gold Coast again.
Thank you for making our stay feel like home and creating many memories that will last a life time!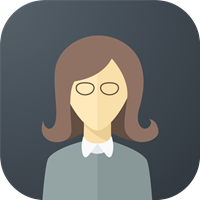 The breakfast was awesome
5 Star Facebook Review
Absolutely amazing. We had two nights stay the breakfast was awesome and the hospitality was excellent.
Highly recommend to anyone that is wanting a romantic getaway.
Will be back for sure.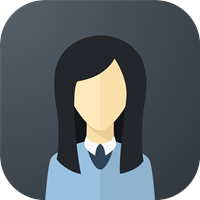 "Incredible weekend getaway"
5 Star TripAdvisor Review
Spent 2 nights in one of the amazing premier cottages, was absolutely gorgeous. Spacious, private and incredibly peaceful. Kelly and Mark make you feel so welcome and each morning deliver a delicious breakfast hamper sourced from local and home grown ingredients. Cannot wait to come back.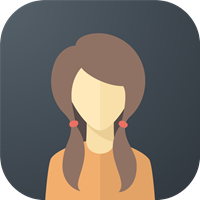 5 Star TripAdvisor Review
Birthday Retreat
5 Star TripAdvisor Review
Stayed here last year as a surprise purchase for my partner for four nights for his birthday. The rainforest suite is absolutely beautiful, the
outdoor spa is the best..
Say hello to your little bird friend that will visit you in the mornings , there's a bunch of sketches of him in the guest book if you want to spot
him.
Across the road and a moderate level treck through the forest will lead you to the beautiful Witches Falls, or enjoy one of their locally sourced
hampers and cook your own breakfast in the mountains.
I've since bought a voucher for my parents to stay this weekend. Money well spent
Stayed: October 2018, travelled as a couple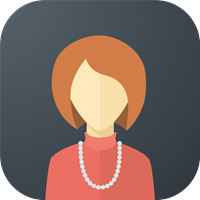 This place really impressed!
5 Star Facebook Review
The hosts were knowledgeable and super friendly. They directed us to some wonderful rainforest walks right on our door step along with local restaurants and wine.
Everything was great! From freshly baked bread and breakfast hampers delivered to your door daily, to the Double spa with a view.
We thoroughly enjoyed our stay.
Thank you for making my birthday getaway one to remember. Would highly recommend Witches Falls Cottages for anyone wanting a laid back, fuss free break.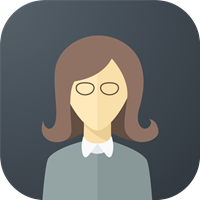 Perfect getaway!
5 Star TripAdvisor Review
My husband and I stayed here for a little mid-week getaway and it could not have been more perfect for what we needed: privacy and seclusion.
David was more than accommodating, and his knowledge and passion for the Mount Tamborine area was super helpful and his down to earth personality was refreshing.
The breakfast basket was a highlight, no shortage of food and no need to leave the room at all. Not to mention the spa bath - lush!!
Highly recommend the cottages, already can't wait to stay there again!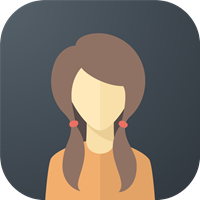 A wonderfully relaxing stay in paradise
5 Star TripAdvisor Review
We spent two wonderful nights in Cottage 5 - one of the rain forrest cottages. A very charming, warm & cosy cottage with a two person spa bath in a very large bathroom, half of which is enclosed in glass walls and adjoins a small courtyard with a tropical garden, giving the feeling of bathing outside.
We thoroughly enjoyed doing absolutely nothing but relaxing, enjoying some local wine, cheese & produce and the gratefully received complimentary port & chocolates. The breakfast hampers are a lovely homely touch, thank you.
We will be back.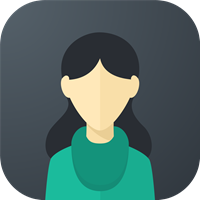 Quaint little getaway in the forest..
5 Star TripAdvisor Review
Our daughter bought us a gift voucher to Witches falls and was absolutely delighted, the modern little room, the outdoor settings,and spa for two set up outside,surrounded by trees was awesome.
The amazing breakfast hamper in the morning was perfect.
wish we could of stayed longer and would recommend it for a little getaway..loved it,and the owners were so polite,and accommodating..was perfect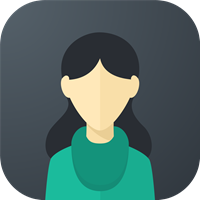 Heaven on a stick!
5 Star TripAdvisor Review
We found the witches falls cottage to be everything we were looking for. Very peaceful and relaxing.
Between the spa and the fireplace and the complimentary port and chocs how could one not be relaxed. I recommend both the hot and the cold breakfasts. Both equally amazing. The fresh home cooked bread is a must.
We loved our stay so much we had to return after one week away. Kelly and Mark were wonderful hosts and made sure our stay was everything we hoped for. We shall certainly be back again. Ann and Darren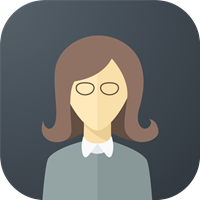 2 nights in a Private Cottage
5 Star TripAdvisor Review
Our stay was absolutely perfect. From the port & chocolates & friendly welcome on arrival. The little details around the place are really nice. The spa & fireplace were great. The breakfast was amazing with enough left over for lunch. Big selection of DVD's at reception, as well as complimentary coupons for tastings at a winery & distillery in the area.
We came away super relaxed, and just wishing we could stay a few nights longer.. Great area with a good bush walk just near by, we also walked in to town for dinner the first night, and toured the 3 wineries & 1 distillery in the area on the second day.
Sunset across the road is not to be missed!!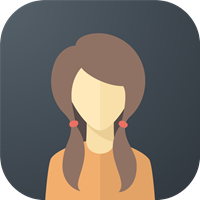 We can't wait to come back again
5 Star Facebook Review
My partner and I stayed here and couldn't fault it. Beautiful rooms.
The spa bath was to die for. And the breakfast hamper was amazing.
We can't wait to come back again.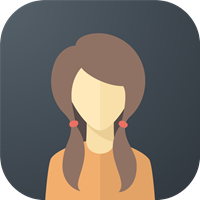 An amazing, unique place
5 Star TripAdvisor Review
If you are after a romantic getaway this is the place to stay at. Perfect in every way.
Great communication with the owners before we got there and on arrival. Daniel and David are very friendly.
The breakfast was awesome especially the freshly baked bread. Highly recommend.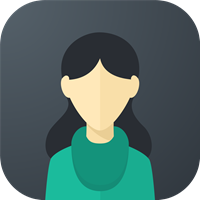 Beautiful and Romantic
5 Star TripAdvisor Review
This was a wonderful place to stay worth the price. It's adults only so no kids screaming or running around..
Start the day with a beautiful breakfast hamper (hot which you bbq or cold with cereal) prepared with all local ingredients which was great to see and then able to end the day in the spa with wine. So magical.
It's also walking distance to a couple of wineries and glow worm caves. Also some really nice rainforest walking tracks right across the road.
Seculuded and relaxing so I highly recommend.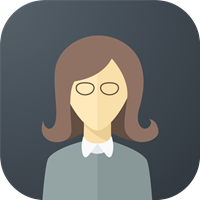 Highly recommended!
5 Star Facebook Review
Mum and I stayed here for the night. The breakfast hamper was delicious and the staff were lovely. Highly recommended!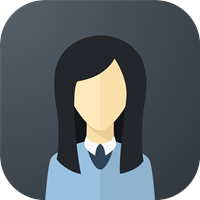 "Fantastic service, facilities and location"
5 Star TripAdvisor Review
I really loved the premium cottage I recently stayed in for 3 nights. I booked at the last minute, and the managers Mark and Kelly were so friendly and helpful. The basket of breakfast goodies every morning was awesome, as was the spa bath with the clear roof - great view of the rain and lightning! Will definitely stay here again.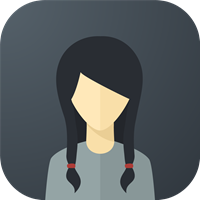 Absolutely brilliant!
5 Star TripAdvisor Review
Exceeded our expectations in every way. The location of our private cottage was so secluded, and yet so close to everything. Fit-out and facilities of exceptional quality, and the breakfast hamper was amazing.
All the staff there were incredibly welcoming and helpful. We'll be back!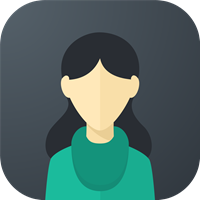 Relaxing and romatic
5 Star TripAdvisor Review
We stayed in the room with spa outside. Very comfortable and relaxing feel, breakfast hamper was fantastic. Highly recommend for a couple's getaway. Quiet space, friendly staff and very clean.
We are very happy guests. Thank you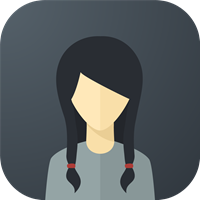 The perfect relaxing getaway
5 Star TripAdvisor Review
We recently celebrated our wedding anniversary at the cottages, and every aspect of it was delightful. An absolutely stunning position, with an easy walk to town, parks and wineries; gorgeous cottage (unfortunately it wasn't cold enough to light the fire), truly caring and genuine hosts and fantastic breakfasts.
To say we loved it would be an understatement!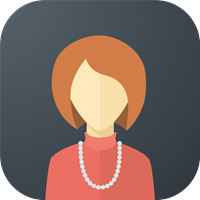 "Great stay, loved the personal touch"
5 Star TripAdvisor Review
Stayed for 2 nights over the last weekend for our anniversary.
Wish we could have stayed longer...loved the breakfast baskets...freshly laid eggs.. home baked bread still warm from the oven.. private...romantic.. spa bath..log fire.
We'll be back!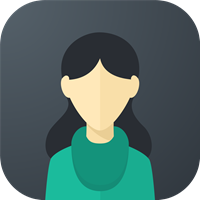 5 Star TripAdvisor Review
Perfect two night getaway.
5 Star Facebook Review
The breakfast hampers (both hot & cold) were amazing and delivered to our front table by a breakfast ninja we are sure, as we were completely undisturbed. The spa bath with surrounded by glass walls and roof was the perfect way to relax after walking the beautiful walking trails of the mountain.
A quiet, peaceful and totally relaxing stay.
Thank you David and Daniela for a beautiful stay.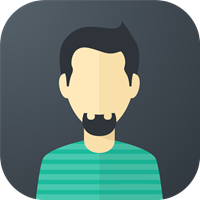 Choose between our range of different packages highlighting local food and produce. You will find full information in the table and a link to the individual package page below...
The packages and rates as displayed on our website and our secure online booking system include your stay in a Private Rainforest Spa Cottage. If you prefer to stay in a Premium Spa Cottage of the Rainforest Spa Suite you can add the package of your choice as an extra.
Your choice of 'Food, Glorious Food' Packages:
Explore the fruit & vegetable stalls along the roadside with a variety of homegrown, seasonal produce directly from the farmer to you.
Stay at Witches Falls Cottages, explore the rainforests, enjoy a Winery Tour with Cork'n Fork and find out how the grapes get in the bottle.
Witches Winery Trail Package
As part of the Witches Winery Trail Package we have the itinerary and your 'Wine Journal' ready for you to note your favourite wines on your wine trail.

The itinerary includes suggestions of additional activities like walking tracks, and our special tips to make your stay even more special..
Indulgence on Tamborine Mountain Package
Private Rainforest Spa Cottage with scrumptious breakfast hamper including homemade bread delivered to your cottage each morning.

3 course a la carte dinner at the award wining Three little Pigs Bar & Bistro (on one evening of your stay. ) Wed-Sat.

Plus more...
Did you find exactly what you were looking for?

If not don't worry as you can Design your own Package or Add extra to Any of our Standard Packages!..
Witches Falls Cottages Team
Your Friendly Hosts
Your personal Invitation to visit delightful Witches Falls Cottages
Witches Falls Cottages Team your hosts, welcome your enquiries and we invite you to visit Witches Falls Cottages on beautiful Tamborine Mountain. Delightfully different private accommodation for couples. Come on up and try us, and stay for awhile. Let our Cottages and Tamborine Mountain put you under a spell and charm and captivate you. Why not become another one of our happy, satisfied guests, Contact Us Now