Relax, Rejuvenate & Reconnect...
Witches Falls Cottages Private Tamborine Mountain Accommodation for Couples
Your Choice of Food, glorious Food Packages:
Idyllic location for romantic getaways and short breaks!
Whether you have a passion for mouth-watering cuisine or delicious wine, our gourmet short breaks offer something for all tastes.
Scrumptious treats abound on Tamborine Mountain. From artisan cheeses and delicious fudge to fresh organic produce sold at quaint roadside stalls such as mangoes, avocados, passion fruit and whatever else is in season.
Spend an afternoon at Witches Falls Winery located just a short 300 metre stroll from our cottages. Once there, the local winemaker will proudly introduce you to his wines a number of which have received the prestigious 5 Star Halliday rating.
As evening falls, dine in one of the mountain's many charming restaurants before heading back to your cottage for a good night's sleep, ready for another day of adventures.
A truly luxury escape
5 Star TripAdvisor Review
A truely relaxing time with everything we needed!
Beautiful accommodation, gorgeous bathroom and spa.
Breakfast hamper was amazing with freshly baked bread and options for a cold or hot breakfast.
Beautiful gardens and surrounds location close to lookouts and walking tracks, you feel world's away, a truly luxury escape!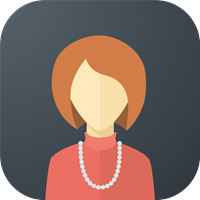 "Perfect relaxing getaway"
5 Star TripAdvisor Review
Upon Arrival, we felt so welcomed & important to Mark & Kelly. They are so friendly & so helpful! Exceptional hosts.

The cottage we stayed in was just perfect, so neat & clean, the bathroom is outstanding! With a glass ceiling & wall that looks out to a beautiful green garden (or stars at night) is absolute bliss!

Mark & kelly looked after us with a delicious Vegan & Vegetarian breakfast, the warm fresh baked bread is just to-die-for! We ate it all both mornings! My partner said the eggs where very tasty & perfectly boiled.

I Enjoyed the back courtyard, peacefully reading a book in the beautiful garden. We went for a short stroll down to the rotary lookout & watched a spectacular sunset. We will be returning to witches falls cottages in the future. Thank you, Mark & Kelly for making this experience so great!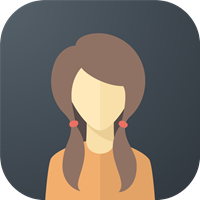 5 Star TripAdvisor Review
Fantastic!
5 Star Facebook Review
Fantastic!
The spa and fire were lovely on a winter's night and the BBQ breakfast hamper was delicious.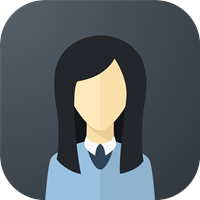 "Relaxing getaway"
5 Star TripAdvisor Review
My partner and I stayed 3 nights recently at Witches Falls Cottages in a premium cottage. The two stand outs of our stay were the amazing breakfasts, the fresh bread is to die for, and the wonderfully relaxing double spa bath. From the moment we arrived the stresses of the daily grind just melted away. We will definitely be back!!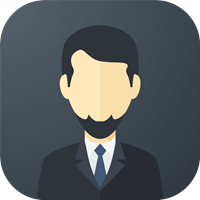 Lovely little cottage for our stay
5 Star TripAdvisor Review
My partner and I just spent 3 nights at Witches Falls. Lovely little cottage for our stay.
Breakfast was provided daily - above and beyond what you would expect - and the cottage was quite comfortable for a short stay.
Would recommend Witches Falls for a quiet getaway for couples.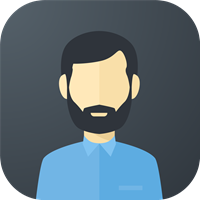 Wonderful
5 Star TripAdvisor Review
We went to witches falls for my husbands 50th birthday this was our secound visit so we were excited to go back. It was as we remembered very welcoming you felt right at home. David gave us lots of good advice.
The cottages are very clean and have everything you could need with a private court yard. You get a lovely filled breakfast hamper every morning of your stay with so much local produce which was yummy, also fresh baked still warm bread.
Its very well located and we will recomend to anyone looking at relaxing and enjoying a romantic getaway.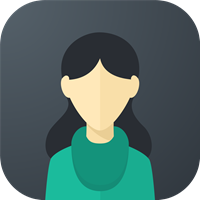 Rainforest Haven
5 Star TripAdvisor Review
Took myself to Witches Falls Cottages for a solo birthday indulgence, & it was wonderful. The cottage was secluded whilst being part of a small complex, immediately across the road from Witches Falls National Park.
Everything was impressive — warm ducted air, large comfortable bed, functional kitchenette, wood burning stove (great atmosphere at night), private courtyard with barbecue (to cook your own breakfast the way you'd like it), & a sensational bathroom with a huge spa bath & beautiful glassed shower (so you could look out at the trees & sky). Faultless!
Each morning the aroma of freshly baked bread signalled the arrival of the breakfast basket — how I loved that aroma — with more food than I could consume in one meal (but happily made use of later in the day.
Witches Falls Cottages Team were excellent, genuinely friendly hosts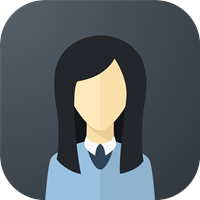 Heaven on a stick!
5 Star TripAdvisor Review
We found the witches falls cottage to be everything we were looking for. Very peaceful and relaxing.
Between the spa and the fireplace and the complimentary port and chocs how could one not be relaxed. I recommend both the hot and the cold breakfasts. Both equally amazing. The fresh home cooked bread is a must.
We loved our stay so much we had to return after one week away. Kelly and Mark were wonderful hosts and made sure our stay was everything we hoped for. We shall certainly be back again. Ann and Darren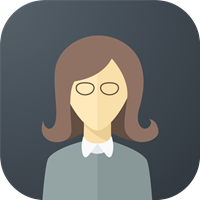 Excellent service!
5 Star TripAdvisor Review
Took my girlfriend for 2 night stay during the corona virus pandemic. The stay was amazing, clean and friendly.
The host David took social distancing seriously and left breakfast basket daily with a fresh loaf of bread included.
Cannot recommend this place any higher. Awesome getaway experience.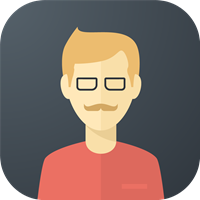 Magic place for a short getaway!
5 Star TripAdvisor Review
My partner and I recently did a 4 night getaway here and couldn't ask for anything more.
The breakfast hampers are absolutely amazing and the service is 2nd to none.
I couldn't recommend Witches Falls Cottage enough to anyone who is after a great getaway for a few nights. Great…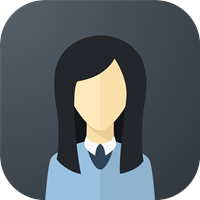 This place really impressed!
5 Star Facebook Review
The hosts were knowledgeable and super friendly. They directed us to some wonderful rainforest walks right on our door step along with local restaurants and wine.
Everything was great! From freshly baked bread and breakfast hampers delivered to your door daily, to the Double spa with a view.
We thoroughly enjoyed our stay.
Thank you for making my birthday getaway one to remember. Would highly recommend Witches Falls Cottages for anyone wanting a laid back, fuss free break.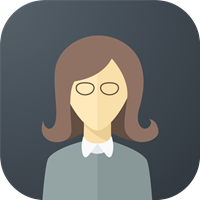 Wonderful few days
5 Star TripAdvisor Review
We had three nights in August. The cottage was large, plenty of room for a very comfortable bed, a lounge area, kitchenette, and a huge bathroom with a shower, toilet and a spa. There was also a verandah with a BBQ, and a wood heater in the lounge. Air conditioned as well.
Our cottage was equipped with facilities for those with a disability.
As mentioned by others the breakfasts are fantastic, plenty of choice, very generous and quality ingredients.
The managers, Kelly and Mark, are wonderful hosts. Very friendly and helpful.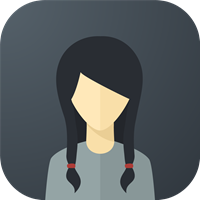 Amazing service in an awesome retreat
5 Star TripAdvisor Review
Wish we had longer, had the luxury of 1 short night for our wedding anniversary.
Loved the tranquil, relaxing cottage and surrounds. Amazing attention to detail, nothing was forgotten.
The hosts even made our homemade bread/brekky an hour early knowing we had to leave earlier than the usual breakfast delivery time.
Thanks so much, we loved our stay and will be back!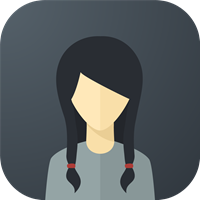 "Perfect Babymoon"
5 Star TripAdvisor Review
Just a short drive from the airport we arrived at our little tropical haven! Set just a 10 min stroll from the Main Street the cottages are positioned rights above the Witches Falls walk.
The hosts were very friendly and informative and showed us through our cottage. Fully equipped kitchenette with everything we needed.
The breakfast hamper was delicious! We tried the hot hamper and the next day the cold and were extremely satisfied with both.
Beds comfy with extra pillows and blankets if you needed.
Spa was set in the bathroom with a glass ceiling so you can look out to the trees and the stars.
Cost was very reasonable for what you got.
Massage- we had a pregnancy massage and daddy massage in our room. Both of which were incredible.
I would highly recommend a visit!!!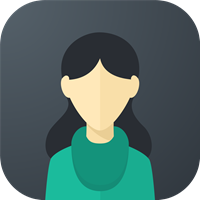 5 Star TripAdvisor Review
Magical accommodation at Mount Tamborine
5 Star TripAdvisor Review
Witches Falls Cottages is perfect for couples looking for something a little different. The hosts couldn't be more accommodating.
The breakfast hampers are really something special. Great location and loved the fireplace and spa.
Highly recommend.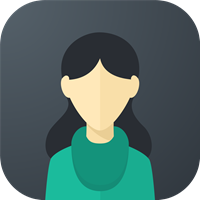 Perfect two night getaway.
5 Star Facebook Review
The breakfast hampers (both hot & cold) were amazing and delivered to our front table by a breakfast ninja we are sure, as we were completely undisturbed. The spa bath with surrounded by glass walls and roof was the perfect way to relax after walking the beautiful walking trails of the mountain.
A quiet, peaceful and totally relaxing stay.
Thank you David and Daniela for a beautiful stay.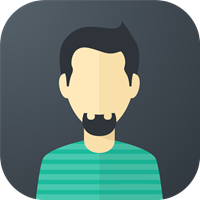 "Amazing yummy breakfast!"
5 Star TripAdvisor Review
Breakfast was simply amazing and I now understand why everyone raves about the famous bread!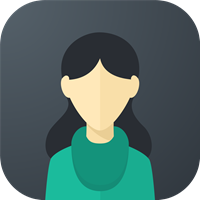 Couldn't be more pleased..
5 Star Facebook Review

My partner and I spent this past weekend at the cottage and just let me say what an experience. Firstly the staff were outstanding and very helpful, secondly the private cottages are splendid with amazing attention to detail and the fireplace is an extra romantic bonus.

Couldn't be more pleased, thank you once again I'm sure we will be returning customers.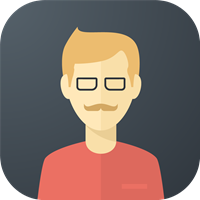 Just amazing
5 Star Facebook Review
Wonderful place to relax and unwind.
Breakfast was amazing.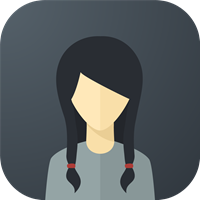 Absolutely Beautiful, Peaceful, Relaxing and Homely Place to Stay
5 Star TripAdvisor Review
We spent 2 nights in a romantic private cottage, double spa, fireplace, shower in the rainforest, enclosed by glass surroundings, breakfast hampers both mornings, the warm fresh baked bread was yummy, it felt like just myself and my partner and there was no-one else in the world.
My partner needed time away from it all and that is exactly what we both received, just so relaxing and quiet. We were welcomed on arrival by Kelly and Mark and they are just lovely genuine people who made sure we were well looked after in every respect.
Can highly recommend staying and we will be back next year.
If you are looking for somewhere unique and romantic to spend a weekend or longer then you must head to Witches Falls Cottages.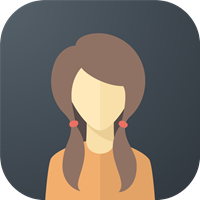 5 Star TripAdvisor Review
Choose between our range of different packages highlighting local food and produce. You will find full information in the table and a link to the individual package page below...
The packages and rates as displayed on our website and our secure online booking system include your stay in a Private Rainforest Spa Cottage. If you prefer to stay in a Premium Spa Cottage of the Rainforest Spa Suite you can add the package of your choice as an extra.
Your choice of 'Food, Glorious Food' Packages:
Explore the fruit & vegetable stalls along the roadside with a variety of homegrown, seasonal produce directly from the farmer to you.
Stay at Witches Falls Cottages, explore the rainforests, enjoy a Winery Tour with Cork'n Fork and find out how the grapes get in the bottle.
Witches Winery Trail Package
As part of the Witches Winery Trail Package we have the itinerary and your 'Wine Journal' ready for you to note your favourite wines on your wine trail.

The itinerary includes suggestions of additional activities like walking tracks, and our special tips to make your stay even more special..
Indulgence on Tamborine Mountain Package
Private Rainforest Spa Cottage with scrumptious breakfast hamper including homemade bread delivered to your cottage each morning.

3 course a la carte dinner at the award wining Three little Pigs Bar & Bistro (on one evening of your stay. ) Wed-Sat.

Plus more...
Did you find exactly what you were looking for?

If not don't worry as you can Design your own Package or Add extra to Any of our Standard Packages!..
Witches Falls Cottages Team
Your Friendly Hosts
Your personal Invitation to visit delightful Witches Falls Cottages
Witches Falls Cottages Team your hosts, welcome your enquiries and we invite you to visit Witches Falls Cottages on beautiful Tamborine Mountain. Delightfully different private accommodation for couples. Come on up and try us, and stay for awhile. Let our Cottages and Tamborine Mountain put you under a spell and charm and captivate you. Why not become another one of our happy, satisfied guests, Contact Us Now